« Military Warns Against Detainee Transfers | Main | Obama's Socialized UNHealthie Care and He Wants Us To Feed the Beast »
June 12, 2009
AmericorpsGATE Michelle and Obama Style
Obama Fires AmeriCorps IG Who Identified Millions In Misspent Money
Ousted AmeriCorps watchdog defends waste probe
h/t Mikchelle Malkin blog
An inspector general fired by President Barack Obama said Friday he acted "with the highest integrity" in investigating AmeriCorps and other government-funded national service programs. Gerald Walpin said in an interview with The Associated Press that he reported facts and conclusions "in an honest and full way" while serving as inspector general at the Corporation for National and Community Service.
In a letter to Congress on Thursday, Obama said he had lost confidence in Walpin and was removing him from the position.
Walpin defended his work on Friday. "I know that I and my office acted with the highest integrity as an independent inspector general should act," he said.
Obama's move follows an investigation by Walpin finding misuse of federal grants by a nonprofit education group led by Sacramento Mayor Kevin Johnson, who is an Obama supporter and former NBA basketball star. Johnson and a nonprofit education academy he founded ultimately agree to repay half of $847,000 in grants it had received from AmeriCorps.
Walpin was criticized by the acting U.S. attorney in Sacramento for the way he handled the investigation of Johnson and St. HOPE Academy.
"It is vital that I have the fullest confidence in the appointees serving as inspectors general," Obama said in the letter to House Speaker Nancy Pelosi, D-Calif., and Vice President Joe Biden, who also serves as president of the Senate. "That is no longer the case with regard to this inspector general."
The president didn't offer any more explanation, but White House Counsel Gregory Craig, in a letter late Thursday to Sen. Charles Grassley, R-Iowa, cited the U.S. attorney's criticism of Walpin to an integrity committee for inspectors general.
What the IG found: Waste, duplication, ineffective spending, criminal background check lapses, and repeated violations of the grant rules. And they're not doing anything about it.
"As a result of applying our procedures, we questioned education awards of $16,152,414 and draw downs of $773,254. In general, we questioned the education awards for members whose eligibility was not established in accordance with grant requirements for criminal background checks. Draw downs were questioned mostly for fixed fees related to members whose eligibility we questioned and also for drawing down in excess of fees earned. In addition, our compliance findings when taken as a whole indicate pervasive problems of eligibility, timekeeping, and documentation. A questioned cost is an alleged violation of a provision of law, regulation, contract, grant, cooperative agreement, or other agreement or document governing the expenditure of funds or a finding that, at the time of testing, includes costs not supported by adequate documentation. "

The following is a summary of grant compliance testing results…
1. RFCUNY drew down more funds than it was due.
2. RFCUNY did not follow certain AmeriCorps Provisions.
3. The supervisory signature on members' timesheets was not the members' supervisor, or that of someone with direct knowledge of hours served by the members.
4. Members did not always record actual service hours on their timesheets.
5. Some members' timesheet hours were not accurately recorded in the Corporation's Web-Based Reporting System.
6. RFCUNY did not require its members to timely submit their member contracts, forms, and timesheets.
7. RFCUNY used preprinted member documentation and did not ensure that all member documentation was completed, signed, and dated.
8. RFCUNY did not maintain documentation to demonstrate that each member's evaluation complied with AmeriCorps Regulations and the Member Agreement.
9. RFCUNY did not maintain documentation to demonstrate that members received criminal background checks and that any background checks conducted complied with AmeriCorps Provisions.
10. RFCUNY entered incorrect member start dates in Corporation systems and in member contracts.
11. Some members worked beyond their contract-end date.
Another recent IG report on Americorps waste by open-borders lobbying group, La Raza ("The Race") spotlighted its failure to complete background checks and institute secure financial controls and it goes on almost endless.


Michelle Ho-Bama fingerprints all over it
Inspector general removed after scathing report on AmeriCorps grantee.

Some decisions about CNCS are being made by First Lady Michelle Obama, according to service advocates (who asked not to be named). Last week, Mrs. Obama announced that her chief of staff, Jackie Norris, would move to CNCS as a senior adviser. Officials said yesterday that Norris is scheduled to arrive on June 22.
Asked why the announcement of Walpin's removal came late Wednesday from CNCS instead of the White House, Schmelzer of CNCS said it's because Walpin - who serves at the pleasure of the president - is a corporation employee.
First Lady Michelle Obama's chief of staff, Jackie Norris, is being sent to the Corporation for National and Community Service (CNCS) in what is both a White House shake-up and an indication of the first lady's sway over the corporation that oversees AmeriCorps, Serve and Learn and the Senior Corps.
Observers believe Norris, whom Obama came to know early in the Iowa caucus campaign, was forced out of the White House so that long-time Obama friend Susan Sher could take over. But those same observers see her appointment as senior adviser to the corporation as an overall win for CNCS, believing that Norris still will have a straight line to the White House.
CNCS remains without a CEO after the withdrawal last month of Nike vice president Maria Eitel, even before her nomination went to the Senate. Although the corporation's CEO must be nominated by the president and confirmed by the Senate, Michelle Obama reportedly has taken the lead in selecting the nominee.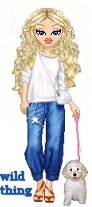 Wild Thing's comment..........
Well we had all those 'gates' with the Clinton's so now since we have another democrat in the White House we will be seeing more of the same. More corruption, more lies, more secrets, more control and fire this one fire that one that speaks out or wants to tell the truth.
Posted by Wild Thing at June 12, 2009 06:50 PM
---
Comments
How did this guy sneak by the purity net Obama had out. Actually an honest inspector really doing his job. The end result, he gets fired. So much for transparency and open government. This guy got to close to the cash box and he made Bitchelle look bad, as if that by itself would do it. I'd bet she can be really nasty when she wants to.
Posted by: Mark at June 12, 2009 07:08 PM
---
When an Inspector General gets fired for identifying waste and doing his job, then we're in trouble. Obama just put every IG in the nation on notice not to cross his supporters who are getting money funneled their way.
Posted by: BobF at June 12, 2009 10:29 PM
---
Yep, make an example of him. Obviously he didn't get the memo that he was joining a leftist junta.
Posted by: jim at June 13, 2009 12:19 PM
---