« Paris May Sizzle But Not The Bores Barack and Michelle Snub Dinner Invite | Main | U.S. to send military team to Syria »
June 05, 2009
2nd Annual "Troop-a-thon" titled "Honor their Service"

The Ronald Reagan Presidential Library has generously agreed to host Move America Forward's campaign to send the largest ever shipment of care packages to our troops serving overseas.
"We are extremely privileged and excited that the Reagan Library has agreed let us use their facilities to film the program," said Ben Mathis, of Mathis Entertainment, who was brought on by MAF to produce "Honor Their Service". "Not only is it a perfect setting for our incredible line-up of guests, but it is fitting and an honor to be associated with a president that was so strong on national security and cared deeply for our troops."
"Honor Their Service", Move America Forward's 2nd annual "Troopathon", will be held on June 25th and is a telethon-style broadcast aimed at raising funds for the largest care-package shipment in history to our troops. Participating in the event will be stars such as Rush Limbaugh, Jon Voight, Mark Levin, President George H.W. Bush, Laura Ingraham to name a few.
This venue is also fitting considering the fact that President Reagan's favorite candy, Jelly Bellys, are included in every care-package sent to the troops. In fact, first lady Nancy Reagan lent her support to Move America Forward's "Candy Diplomacy" campaign aimed at bringing 100,000 bags of "American goodwill" to the children of Iraq and Afghanistan.
On June 25th, 2009, Move America Forward, the nation's largest grassroots pro-troop organization, will be hosting its 2nd annual "Troopathon". The event will be hosted by Melanie Morgan from San Francisco's KSFO Radio and Andrew Breitbart, who runs Breitbart.TV, and the "Big Hollywood" blog.
The goal of the project is to send care packages to troops in Iraq and Afghanistan. During the 8-hour event that will be broadcast on the internet, radio and TV, viewers are encouraged to sponsor care packages for the troops as the guests and hosts discuss various topics related to supporting our troops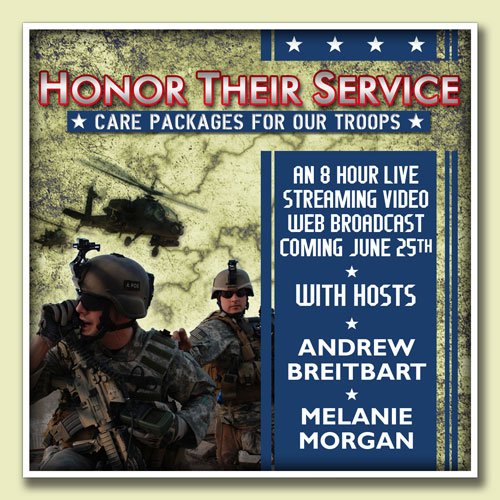 .

Vice President Dick Cheney to Appear on Troopathon!
Vice President Cheney Will Appear on
Move America Forward's 'Troopathon'
Web-Based Telethon to Send Care Packages to Troops
Former Vice President Dick Cheney will appear on the Move America Forward telethon-style broadcast to support American troops deployed in the War on Terror. This will be the second annual telethon to provide care packages and personal messages to the troops.
The 'troopathon' is an 8-hour program with a telethon format broadcast primarily online via Ustream.tv. Viewers will be encouraged to donate online or by phone for care packages to be shipped to troops in Iraq and Afghanistan with personal messages from the donors. A similar effort last year raised approximately $1.6 million.
"We're thrilled and honored to have Vice President Cheney join us in support of our fighting men and women," said Melanie Morgan, who will co-host the program with Hollywood conservative commentator Andrew Breitbart. "We have a golden opportunity here to break last year's record and produce a huge outpouring of support for our troops, and Vice President Cheney's assistance will be key to our success."
Cheney, also a former Secretary of Defense, has been a prominent voice on military and national security
topics throughout his career. He recently gave a major address at the American Enterprise Institute which coincided with a speech by President Obama, which many saw as a reaction to Cheney's recent public appearances.
Other guests already confirmed for the program include talk radio giant Rush Limbaugh, Hollywood star Jon Voight, musician John Ondrasik of Five for Fighting and blogger Michelle Malkin. Many more guests are yet to be announced.
The program will run from 1:00 pm to 9:00 pm PST and will be broadcast live from the Ronald Reagan Presidential Library.
More information and frequent updates on guests and plans for the event are available at www.Troopathon.org.
.

.
Rush Limbaugh to Participate in MAF's "Honor Their Service"

Move America Forward

Conservative and talk-radio giant Rush Limbaugh has committed to honor our military troops by participating in Move America Forward's campaign to send the largest ever shipment of care packages to our troops serving overseas…
...Mr. Limbaugh has been a loyal and committed supporter of our brave military men and women over the years and his continued dedication to Move America Forward speaks to that point.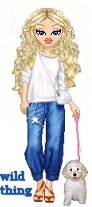 Wild Thing's comment........
Fantastic! This is such a wonderful thing they did and I am so thrilled they are doing it this year too.
.

......Thank you RAC for sending this to me.

RAC has a website that is awesome. 336th Assault Helicopter Company

13th Combat Aviation Battalion - 1st Aviation Brigade - Soc Trang, Republic of Vietnam


Posted by Wild Thing at June 5, 2009 07:54 AM
---