« Secret Service Remove Woman Trying To Give Obama a Letter | Main | Abbas Expects US Pressure to Push Out Netanyahu »
May 29, 2009
U.S. Army Parachute Team The Golden Knights Make Historical Jump

The Golden Knights, the U.S. Army's official parachute demonstration team, made a historical jump as part of their 50th Anniversary onto the grounds of the Statue of Liberty in New York City, as part of the Memorial Day weekend kick-off.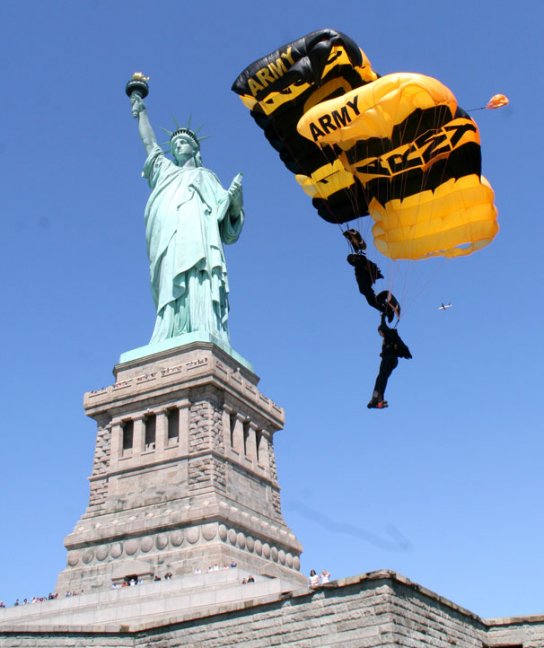 .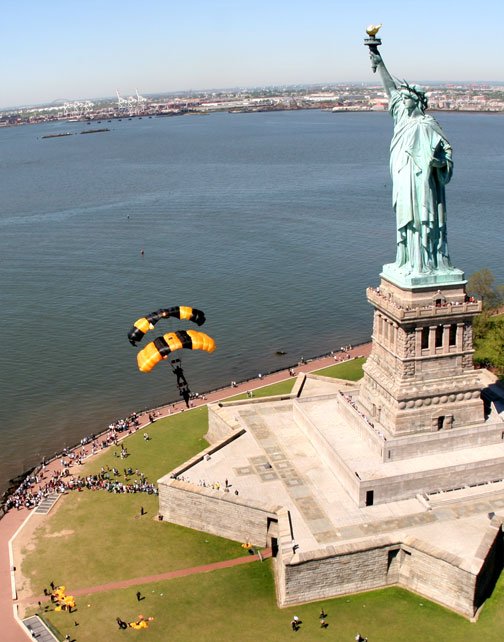 .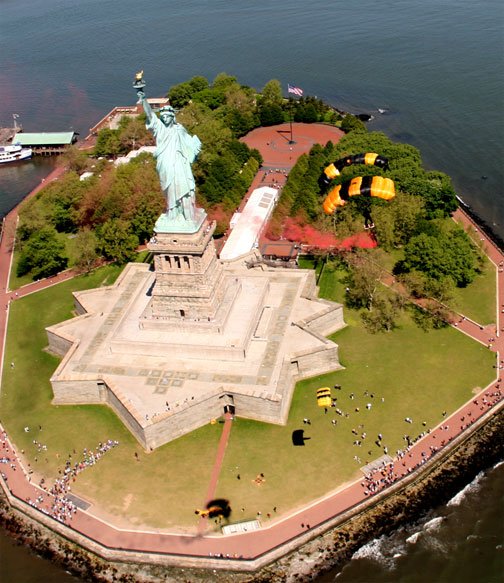 U.S. Army Parachute Team Makes Historical Jump
by Cheryle Rivas

FORT BRAGG, N.C.
The Golden Knights, the U.S. Army's official parachute demonstration team, made a historical jump as part of their 50th Anniversary, onto the grounds of the Statue of Liberty in New York City. The demonstration was part of the Memorial Day weekend kick-off as members of the Gold demonstration team glided effortlessly toward Liberty Island, before a crowd of more than 3,000 spectators.
In 1959, 13 men who were to comprise the Strategic Army Corps Sport Parachute Team reported for duty at Fort Bragg, N.C. Over the next two years the team performed so well that the Army officially activated it as the U.S. Army Parachute Team--the Defense Department's aerial-demonstration team--in 1961.
The "Golden Knights," as they're known today, are so called because of their many victories during the years in which the then-Soviet Union dominated the international sport of skydiving.
"The last time we jumped at the Statue of Liberty was in 1978," said Capt. Michael Funderburk, Operations Officer for the Parachute Team. "We have been carefully planning and coordinating the demonstration at the Statue as part of our 50-year celebration, and to coincide with the Bethpage Air Show demonstration at Jones Beach, N.Y."
Approval for the Parachute Jump had been coordinated through the New York Mayor's Office, New York City Police Harbor Unit, FAA, Coast Guard, National Park Service and U.S. Army Public Affairs.
"Looking over the 1978 pictures, it's an honor to be a part of making history again," said the team's Public Affairs Officer Donna Dixon. "We proudly represent the U.S. Army with every jump we make, this year is even more special, because it's part of our 50th year as a team," added Dixon.
The team will also continue to perform at air shows, compete on an international level and perform high-profile tandem jumps. In addition, the Golden Knights will visit high schools to work with local recruiters and help show young adults the variety of opportunities available in the U.S. Army.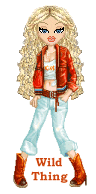 Wild Thing's comment..........
Fantastic! It would be wonderful to see them in person. I would LOVE to try sky diving. I almost had a chance several years ago, but my Mom when she was alive asked me to wait until she was gone.
LOL I asked her where was she going I wasn't thinking of her dying. But that is what she meant. She explained she wanted me to wait till she was no longer around before I did it. She has pasted away since then and I just haven't gotten back into finding out about it.
Nicholas did it when he was in the Navy and he loved it. He also had the job of packing the chutes which he said he took very seriously. He said when a person packed the chutes they put their own name there on each one so they knew who had packed them.
Posted by Wild Thing at May 29, 2009 06:40 AM
---
Comments
I've had several friends go into the Golden Knights. One of them was lost when their jump plane crashed in the 70's. A lot of my buddies in Special Forces went through HALO school, high altitude low opening. I never got that far, but I jumped every opportunity I got which was several times a month.
My brother was XO of the Special Forces HALO demonstration team for Latin America, The Jumping Ambassadors. They put on performances all over Latin America. It was great goodwill for America and the locals loved it.
The Golden Knights claim they can do every aerial maneuver the Thunderbirds or Blue Angels do except gain altitude. They hold almost every team world record in parachuting.
The Golden Knights are a great promotion for the US Army. AIRBORNE!
Posted by: TomR at May 29, 2009 12:34 PM
---
Always impressive WT.

Thanks Tom and for your service too, that takes hair on the legs:)
I've watched three civilians at different times on their final dives, chutes failed, I'm a confirmed landlubber as a result. I know they went doing what they loved and I respect that.
No I haven't always felt this way, I took flight lessons and did some silly things. Even with well over 2400 hrs of flying, jumping out of a perfectly good airplane is not appealing, I'm like a flying seagull it scares the crap out of me when that door is open.
Go Airborne!!! You are magnificent.
http://www.youtube.com/watch?v=0KonxiEQ8oM
Posted by: Jack at May 29, 2009 08:01 PM
---
Tom, Wow thank you for sharing about
your friends and your brother and how
you too have jumped. It really is an
awesome thing for a person to do it.
Thank you so much Tom for the things
you did. I sure am lucky and blessed
to be able to hear first hand the
experiences you and others have had.
It really means a lot to me. A real
honor.
Posted by: Wild Thing at May 30, 2009 01:40 AM
---
Jack, what a great expression, I never
heard that before.

"that takes hair on the legs"
Posted by: Wild Thing at May 30, 2009 01:45 AM
---