« "Me Love you long time" | Main | US Navy Presidential Ceremonial Honor Guard Drill Team »
May 22, 2009
Rolling Thunder Memorial Day Weekend ~ " We Will Never Forget"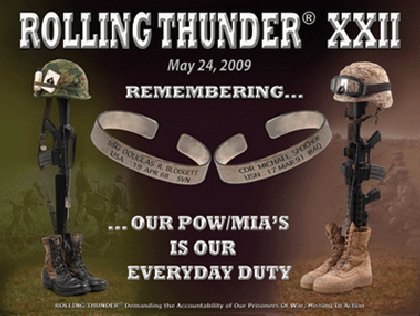 Washington D.C. Memorial Day Weekend
May 24,2009
POW-MIA
"WE WILL NEVER FORGET"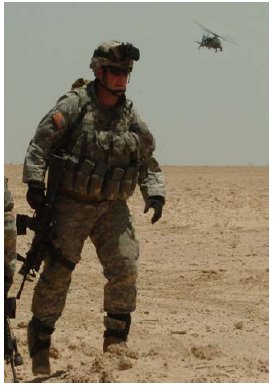 Keynote Speaker (Sunday, May 24)
Col. Michael D. Steele, U.S. Army
Mike Steele is a Colonel in the United States Army. He was a company commander in the 3rd Battalion, 75th Ranger Regiment during the Somalia mission Operation Gothic Serpent, which resulted in the now famous book and movie Black Hawk Down, in which he was portrayed by actor Jason Isaacs.

Col. Steele was raised in north Georgia, and attended the University of Georgia, where he earned a Bachelor's Degree in Sociology and served as offensive guard for the Bulldogs, a team that won three Southeastern Conference Championships and the 1980 National Championship.

After college, Col. Steele was commissioned in the U.S. Army as a Second Lieutenant of Infantry in 1983, and has served in a variety of leadership and staff positions in the 25th Infantry Division (Light), 10th Mountain Division (Light), the 82d Airborne Division, the 101st Airborne Division, and the 75th Ranger Regiment. His deployments are numerous.

In addition to his service in Somalia, he was a Major serving as the Operations Officer of an airborne battalion to secure the Panama Canal; as a Battalion Commander in Bosnia for Operation Joint Forge; as a Division Operations Officer in Afghanistan for Operation Enduring Freedom; and as a Brigade Commander in Iraq for Operation Iraqi Freedom.

Colonel Steele's current assignment is as the Chief of Training Division, United States Forces Command, Fort McPherson, Atlanta. He has two Master's degrees: one in Administration from Central Michigan University, and one in Strategic Studies from the United States Army War College. His awards include the Combat Infantryman's Badge
Second Award, Expert Infantryman's Badge, Ranger Tab, Master Parachutist Badge, Freefall Parachutist Badge, and the Air Assault Badge.

.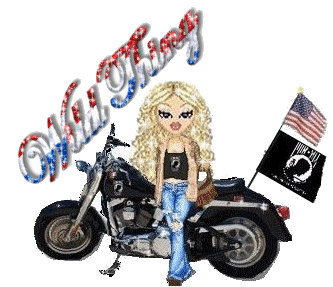 Wild Thing's comment............
One time before I die, I would love to go to this. I am so glad Rolling Thunder does this every year. It is such a special time and in memory of our POW-MIA's Never to be forgotten ever.
Posted by Wild Thing at May 22, 2009 05:44 AM
---
Comments
I hope C-SPAN does a good job this year covering Rolling Thunder.
Posted by: TomR at May 22, 2009 12:09 PM
---
Didn't our Vice President Dick Cheney ride with them one year. That would be great to get him out there again.
Posted by: Mark at May 22, 2009 02:09 PM
---
It's so great to have Rolling Thunder representing us again this Memorial Day, I wouldn't put any faith in positive coverage by the media. Living Korean, Vietnam and Gulf War veterans remind far too many pacifists of their failures to secure negotiated peace and the failures of their resolve to decisively win the proxie wars of their Comrads, our simply surviving refutes their efforts. Thank you Chrissie.
Remember, life is fleeting, the WWI vet is gone, the WWII vet not far behind, that leaves only those WWII and after to be honored, soon there will be none as "The Band Played Waltzing Matilda." states.
Posted by: Jack at May 22, 2009 04:20 PM
---
Tom, fingers are crossed, I hope so too.
Posted by: Wild Thing at May 22, 2009 07:38 PM
---
Mark,yes good one, I think so.

Posted by: Wild Thing at May 22, 2009 07:49 PM
---
Jack, thank you for the link to that.
Posted by: Wild Thing at May 22, 2009 07:51 PM
---