« FCC Announces May 7 'Diversity Committee' Meeting - Behold a New 'Fairness' Doctrine | Main | Chrysler Lender Attorney "White House Directly Threatened My Client" »
May 02, 2009
Obama To Harry Reid " I have a gift"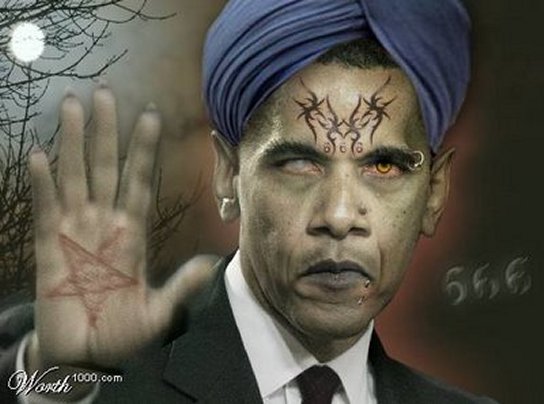 Sen. Reid Says Obama Told Him, 'I Have a Gift'
WASHINGTON -- Everyone knows President Barack Obama can deliver a great speech, including the president himself, according to Senate Majority Leader Harry Reid.
The paperback version of Reid's memoir, "The Good Fight," is coming out May 5 with an epilogue called "The Obama Era." Reid said he was impressed when Obama, then a first-year senator from Illinois, delivered a speech about President George W. Bush's war policy.
Democrat Reid writes: "`That speech was phenomenal, Barack,' I told him. And I will never forget his response. Without the barest hint of braggadocio or conceit, and with what I would describe as deep humility, he said quietly: `I have a gift, Harry."'
A copy of the book's 15-page epilogue was provided to The Associated Press. Reid said in an interview he hesitated about citing Obama's comment because he knew it could be interpreted as bragging.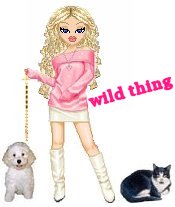 Wild Thing's comment.........
Satan gave him temporary power. cannot tolerate that sing-song cadence he uses when speaking, with a goofy inflection at the end of every sentence. It screams, "I AM A CON MAN!".
Posted by Wild Thing at May 2, 2009 06:48 AM
---
Comments
Heck yes he's gifted, keep your eye on that blacksnake Joe, that was an intimate moment with the annointed one!!! Totus has another sycophant snookered but heck he's been basically a brain dead pacifist since 1945, he was a superb soldier too in WWII, fighting against what he is now fighting for!!! Pass that Kool-aid.
Posted by: Jack at May 2, 2009 09:18 AM
---
I never liked Tony Bennet, too much of a Sinatra
Wanna be. And couldn't carry a tune in a Hand basket.
Yeah, Obama's gifted all right a World class liar is the first thing to come to mind.
I just remembered, when did berry fix Darfur. Remember Darfur according to the left Bush didn't care about Darfur. Well it seems Berry don't give two shits either.
Hypocrisy the grease of the Democrat Machine.
Posted by: Mark at May 2, 2009 07:07 PM
---
Sounds like Revelation 13

Posted by: BobF at May 2, 2009 08:42 PM
---
Jack, oh my gosh, Tony Bennet. That is so
stupid for one thing. Like a person cannot
think for themselves. For one thing no
politician is 100% right all the time, they
all are in the game of politics and therefore
subject to having to do things sometimes to
be diplomatic which doesn't always mean it
is the right thing to do. Even Sarah Palin
has to give in sometimes to get what she
needs on other things.
Thanks for the information about Tony Bennet.
Posted by: Wild Thing at May 2, 2009 11:34 PM
---
Mark, good one, yes he hasn't done a thing
about Dafur.
Posted by: Wild Thing at May 2, 2009 11:37 PM
---
BobF.., yes it sure does. It was weird
how every article I saw on this never
even mentioned a connection like that
and it was the first thing that came to
my mind when I read how he said "I have
a gift". Just weird for a person to say
that about themselves.
Posted by: Wild Thing at May 2, 2009 11:42 PM
---
Yeah, he thinks he's Mahakala, Great Black One (that charm in his pocket was no monkey god!)
Posted by: ER at May 3, 2009 06:29 AM
---