« Saudi 'Killer Chip' Implant Would Track, Eliminate Undesirables | Main | Changing of the Guard:Man Crosses rail gets yelled at! »
May 19, 2009
Obama Seeks Favor With Palestinians in Talk with Netanyahu
.

Obama prods Netanyahu, Iran in Mideast foray
Netanyahu said he was ready to resume peace talks with the Palestinians immediately but he also said any agreement depended on their acceptance of Israel's right to exist as a Jewish state. It was not immediately clear in the way he phrased the response whether Netanyahu was demanding that as a precondition for talks.
"There's never been a time when Arabs and Israelis see a common threat the way we see it today," Netanyahu said, speaking of a sense of urgency felt throughout the Arab world about Iran's nuclear program.
The Israeli leader did not respond publicly to Obama's demand on an end to the expansion of Israeli settlements in the West Bank and refused again to say he was ready to negotiate a so-called two-state solution to the nearly 60-year dispute with the Palestinians. The plan, endorsed by the United States and other parties pushing for peace between the historic foes, calls for establishment of a Palestinian state side by side with Israel.
Palestinians offered praise for Obama but expressed disappointment with Netanyahu's remarks.
Netanyahu "did not mention a commitment to a two-state solution, and we need to see American action against this policy," said Nabil Abu Rdeneh, an aide to Palestinian President Mahmoud Abbas, who visits the White House on May 28.
Saeb Erekat, the top Palestinian negotiator, issue a similar assessment:
"Mr. Netanyahu failed to mention the two-state solution, signed agreements and the commitment to stop settlement activity. He said he wants the Palestinians to govern themselves. The question to Mr. Netanyahu is, 'How can I govern myself while your occupation continues everywhere in the West Bank and Gaza, and how can I govern myself under your wall, roadblocks and settlement activities?'
"
.
Iran Welcomes Obama "Realistic Comments"
Iranian Foreign Ministry spokesman Hassan Qashqavi said Monday that American practices were the main yardstick to judge real change in Washington's policy towards Tehran. The Iranian official welcomed President Barack Obama's recent statement in an interview with the NewsWeek that Washington had adopted a wrong approach vis-à-vis Iran during the past three decades.
Qashqavi referred to President Obama's assessment as "realistic comments" and stressed that Iran was to give a chance to the US new administration to correct its previous mistakes towards Iran and create "practical changes."
Asked what kind of changes Iran expects from Washington, the Foreign Ministry spokesman said, "We are not to prejudge. The US officials have to decide whether to make a real, strategic or tactical change regarding Iran and we just wait and see."
Meanwhile, Qashqavi suggested the White House to avoid being influenced by propaganda of the US-based Zionist lobby. Referring to the current visit to US by Israeli Prime Minister Benjamin Netanyahu, The Iranian spokesman called on American officials to take into consideration their own national interests in their talks with him.

.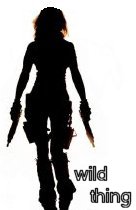 Wild Thing's comment........
I really love BiBi's voice. And there is augh, the jerk Obama in the White House that can barely get his thoughts out.

MUSLIMS = Iran wants is for us is to throw Israel under the bus.
MUSLIMS= Palestinian's call for establishment of a Palestinian state and no more occupation from the Israeli's.
MUSLIMS = ISLAM
ISLAM = death cultL, destruction
The Israel-must-do-more argument is dishonest.
Already it has done plenty. It pulled out of Lebanon in 2000, soon found itself facing 10,000 terrorist rockets and mortars, and in 2006 was forced into war with Hezbollah. In 2000, Israel offered the most generous terms imaginable to create a Palestinian state, and in return got a suicide-bomb campaign aimed at civilians. In 2005, Israel shut down all settlements in the Gaza Strip and pulled out, only to be confronted with a Hamas terrorist statelet and more warfare.
Where are bold moves by the Arabs? They point to the "Saudi peace initiative." That offers peace if Israel gives up everything it won in the 1967 defensive, existential war -- and more. It demands "a right of return" for Palestinians who fled their homes, often at the urging of invading Arab armies, in 1948. That demand includes descendants of the refugees -- millions of people who weren't born in 1948.
So the only ones that have done anything to try and get along, the only ones that have kept their word for cease fire till they had to fight back, the only ones that can or should be trusted are the Jews, the Israeli's......certainly NOT the Muslims, not the followers of Islam!


Note how many attacks around the world since 9-11. All done by ISLAM, by Muslims.
Once again there are demands on Israel and not the Palestinians ( Muslims).
Posted by Wild Thing at May 19, 2009 05:47 AM
---
Comments
The fact that Israel keeps giving up land and security goes back to the Oslo accords. The land they have acquried was won in its wars with its neighbors. Sort of like the land we won from Mexico during the Mexican War. Akin to that the moslems are required to do nothing, it's all Israel's responsibility to make nice with its neighbors regardless of the Homocide-Bombers, the attacks on Israeli citizens, border incursions et al.
The line in the sand keeps moving and its always Israel's borders that do the moving. To the moslems it's all about Islamic jihad and Jew hatred. Of course this is never mentioned, just the treatment of the 'poor' Palestinians. The Israeli's of course according to the Soutpiel Puppet are suppose to bend over and take it to appease obama's new found friends.
Netanyahu looked disappointed and probably relieved that that part of the trip is over. I don't think he really expected anymore than what he got. Also I think he now realizes Israel is alone and surrounded by jaeckels and he is left with one option and that is to fight. Because there is no making peace with an enemy whose sole desire is to see you dead.
Posted by: Mark at May 19, 2009 09:07 AM
---
I so look forward to Israel nuking those filthy rag headed persians. With the persians out of the way, O'Vomit won't know what to do because he will have lost his most important partner. (persia)
Posted by: cuchieddie (DHS suspected terrorist)) at May 19, 2009 05:31 PM
---
Mark, that was great, I love how you put
that all in your comment.
Posted by: Wild Thing at May 19, 2009 07:06 PM
---
cuchieddie (DHS suspected terrorist)), yesss
that would be great. Obama would reallly be
upset too which is a double good thing.
Posted by: Wild Thing at May 19, 2009 07:10 PM
---