« "Currihee" Shout Out by General Petraeus Awakens 101st Air Borne Wounded Soldier | Main | Obama Set to Revive Military Commissions »
May 10, 2009
Muslim Brotherhood: "Obama's Egypt trip 'useless'"
Muslim Brotherhood: Obama's Egypt trip 'useless'
CAIRO (AP)
Egypt's most powerful opposition group, the Muslim Brotherhood, on Saturday called President Barack Obama's upcoming trip to Egypt "useless" unless the U.S. shows dramatic change in its policies toward Arab and Islamic countries.
The White House on Friday announced that Obama would deliver a speech in Egypt on U.S. relations with the Muslim world on June 4 as he seeks to repair damaged ties between America and Islamic countries.
But the Brotherhood's deputy leader, Mohammed Habib, said he was skeptical about Obama's intentions, according to comments posted on the group's Web site.
The trip will be "useless unless it is preceded by real change in the policies of the U.S. administration toward the Arab and Islamic world," Habib said.
"The U.S. administration is attempting to recruit all the Arab states ... to implement its permanent agenda that favors the Zionist entity," he added, referring to the United States' close ties to Israel.
In recent years, Egypt has cracked down on the hard-line Islamic group, jailing hundreds of its members and prohibiting it from officially taking part in political activities.
Though the Brotherhood is banned in Egypt, its members continue to operate hospitals, schools and other charities and has considerable sway among many of the country's 76 million people. Its lawmakers, who run as independents, hold 88 seats in Egypt's 454-seat parliament.
It also has close ties to the militant Hamas, which began as an offshoot of the Brotherhood in the 1970s and now controls the Gaza Strip.
In late December, Israel launched a three-week offensive on Gaza that killed about 1,400 Palestinians, according to Gaza health officials. Israel, which says the death toll was lower, launched the attack in response to militant rocket fire, but the destruction in the coastal strip caused outrage among many Arabs.
The Obama administration has refused any dealings with Hamas but has reached out to U.S. adversaries Syria and Iran, which were isolated by former President George W. Bush.
Obama, whose father was a Muslim from Kenya, said in Turkey last month that the United States "is not and never will be at war with Islam."
In his inaugural address in January, he told the Muslim world "we will extend a hand if you are willing to unclench your fist," and he gave his first televised interview as president to the Arabic satellite TV station Al-Arabiya.
White House press secretary Robert Gibbs said Friday that Obama chose Egypt because it "in many ways represents the heart of the Arab world."
While the Brotherhood was critical of Obama's decision, Egypt's state-run media praised it.
"Pictures of Obama and President Hosni Mubarak, who has ruled the country since 1981, were splashed on the front page of the daily newspaper Al-Gomhoria. In the front-page story, the paper's editor-in-chief said Obama's choice to speak in Egypt "affirms that Washington is opening a new page with Arabs and Muslims."
.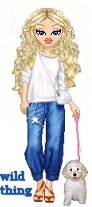 Wild Thing's comment..........
"..unless the U.S. shows dramatic change in its policies toward Arab and Islamic countries."
They must have missed the bow and apology tour.
They only thing they will be satisfied with is our surrender into submission to them.
Posted by Wild Thing at May 10, 2009 07:40 AM
---
Comments
So Obama has promised the muslims that we will never be at war with them. Who the hell does he think we are fighting now! We are in a permanent war with islam. Wait until the Hamas refugees he is bringing to America get started with their anti American activities here. One day there will be gunfire on Main Street. Also on Pennsylvania Avenue.
Posted by: TomR at May 10, 2009 12:59 PM
---
Sheesh, what more do they want the Soutpiel already gave the Palestinians and Hamas $900,000,000 thats 9 hundred million dollars. Talk about ingrates. Obama is bending over backwards to kiss their asses in hopes that they won't attack us again.
The SP's policy if you can't appease them then buy them off. Evidently, the Moslem Brotherhood has higher standards than what Berry is used to.
Posted by: Mark at May 10, 2009 06:06 PM
---
Tom,well said, I really think you are
right in what you said. It will be right
on our Main Street and Penn. Ave.
Obama's America is dangerous.
Posted by: Wild Thing at May 10, 2009 08:18 PM
---
Mark, yes, they have the demands in place
and Obama is just kidding himself if he
thinks playing nice works.
Posted by: Wild Thing at May 10, 2009 08:20 PM
---