« Jew Hatered at UC Irvine | Main | Cheney to GOP: Don't Go Changin' »
May 08, 2009
Hussein Obama to Address Muslim World From Egypt ~ Apology Tour, Part Deux

Obama to Address Muslim World From Egypt
By Anne E. Kornblut
President Obama will make his promised speech to the Muslim world from Egypt, a White House official said on Friday.
Obama pledged during the campaign to address the Muslim world from a Muslim capital within the first few months of taking office. Picking a site proved challenging for a range of reasons -- from diplomacy to security -- and the decision took longer than expected, with Obama commissioning options from a research team.
Having settled on Egypt, the White House today announced that he is adding a stop there to his early June overseas trip. That trip will also take him to Normandy, France, for the anniversary of D-Day, and to the Buchenwald concentration camp and Dresden, Germany.
Choosing Egypt will inevitably bring comparisons with a major speech that then-Secretary of State Condoleezza Rice gave in Cairo 2005, urging democracy and reform in the Middle East.
In that speech, Rice specifically urged the Egyptian government to "put its faith in its own people," calling on Egyptian President Hosni Mubarak to end violent attacks on pro-democracy demonstrators, stop "arbitrary justice" and lift emergency decrees allowing the police to break up gatherings of more than five people. She also made similar demands on Saudi Arabia, another close U.S. ally. However, Rice tempered her comments by saying the United States had "every reason for humility" because of its history of slavery and racism.
Mubarak, who will meet with Obama at the White House later this month, was so angered by the democracy push that he did not make his annual spring visit to Washington for all of Bush's second term. The Obama administration, in its budget released this week, has already loosened restrictions imposed by Bush to ensure some U.S. aid went to democracy groups not approved by the Egyptian authorities.
.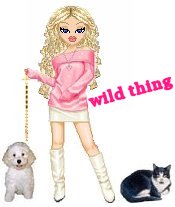 Wild Thing's comment........
The clear and present danger continues.
Here it is, folks, the first sentence of his speech: ʾašhadu ʾal lā ilāha illa l-Lāh, wa ʾašhadu ʾanna muḥammadar rasūlu l-Lāh
(I testify that there is no God but Allah and Muhammad is his prophet).
More from this POS would be ...Muslim's are wonderful and are responsible for all good things that have happened to America. America is evil and responsible for all the suffering in the Muslim world
Posted by Wild Thing at May 8, 2009 06:25 PM
---
Comments
Going upstairs to the bathroom to puke and come back down and grab a beer.
Yes he systematically apologizes for us (US), and tries to absolve the Islamist's of any responsibility.
Bob A.
Posted by: Bob A at May 8, 2009 07:06 PM
---
Why does he need to 'address' the moslem world. He seems to be spending an awful lot of time patronizing the muzzies, for someone who belongs to the "Christian Faith".
Posted by: Mark at May 8, 2009 07:11 PM
---
BobA., I understand, I sure do!!
And also once again he makes these kind
of announcements very late in the day on
a Friday. This is what the democrats do
every single time they announce something
they know will tick off the Republicans
and the talk show people. Rush has mentioned
this several times. It makes it too late
for anyone to commment it till Monday.
It doesn't change anything, it is just
something to note in how low their
character truly is.
Posted by: Wild Thing at May 8, 2009 07:13 PM
---
Mark he sure does. He really could care
less how the American people feel, we
are nothing to him except subjects.

Posted by: Wild Thing at May 8, 2009 07:15 PM
---
About what we expected Chrissie. He's been making a lot of secret deals in his new transparent government. All of them against the US and Israel.
Posted by: Jack at May 8, 2009 07:29 PM
---
Profession of faith. First step to becoming a muslim.
Posted by: Rick at May 9, 2009 01:18 AM
---
Posted by: TomR at May 9, 2009 01:43 PM
---