« Don't Bite The Hand That's Feeding You | Main | NO To Two State Solution For Israel and NO to Funding Terrorists »
May 18, 2009
Hot In Recession: Cheaper Wine, Chocolate, Spam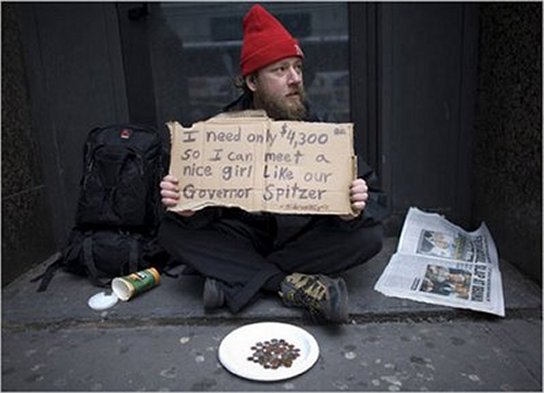 Hot in recession: Cheaper wine, chocolate, Spam
It's not all doom and gloom in the U.S. economy. Some products are bucking the recession and flying off store shelves.
Sales of chocolate and running shoes are up. Wine drinkers haven't stopped sipping; they just seem to be choosing cheaper vintages.
Gold coins are selling like hot cakes. So are gardening seeds. Tanning products are piling up in shopping carts; maybe more people are finding color in a bottle than from sun-worshipping on a faraway beach.
Strong sales of Spam, Dinty Moore stew and chili helped Hormel Foods Corp. post a 6 percent increase in first quarter sales in its grocery products unit.
Consumers have trimmed household budgets and postponed buying cars, major appliances and other big-ticket items. Yet they still are willing to shell out for small indulgences and goods that make life more comfortable at home, where they are spending more time.
Recession shoppers also are drawn to items that make them feel safe, both personally and financially.
"The focus on the family hearth is something that has happened in nearly every recession. It's, `How can I have more fun at home?'" said Paco Underhill, whose company, Envirosell, monitors the behavior of shoppers and sellers across the U.S. and in other countries.
"People are much more focused on their homes and their immediate happiness and they're buying things that they can use themselves — seeds, fishing equipment. Lipstick and chocolate are small rewards that make you feel better."
Profits in the first three months of 2009 at Hershey Co., the nation's second-largest candy maker, surged 20 percent and beat Wall Street's expectations. Kraft Foods Inc. reported double-digit growth in macaroni and cheese dinners — the consummate comfort food.
Recessions, it seems, are good for love, too. Over the final three months of 2008, condom sales rose 5 percent and Match.com reported its strongest performance in seven years.
But economic woes are as rough on the tummy as they are on the wallet. Chicago-based market researcher Information Resources Inc. reports that sales of laxative liquids and powders rose 11.5 percent for the 52 weeks ending April 19. Sales of stomach remedy tablets, including Pepto-Bismol and Phillips brands, climbed 8 percent.
As expected during any economic slump, recession shoppers looking for deals have boosted sales at discount chains such as Wal-Mart Stores Inc. Dollar Tree Inc. sneaked into this year's Fortune 500 for the first time, at No. 499.
There's a general tendency to trade down, according to Leo J. Shapiro & Associates, a consulting firm in Chicago. That means eating dinner at the kitchen table instead of restaurants, buying used cars and shopping at do-it-yourself auto parts stores. It means spending less on clothes. Sales at luxury retailer Saks Inc. fell 32 percent last month. Sales at Goodwill Industries International stores in the U.S. and Canada jumped by 7 percent in March.
"If you're used to eating out, maybe you're now buying a high-end steak at the supermarket," said Bill Patterson, a senior analyst in Chicago with Mintel International, which supplies consumer, product and media intelligence. "If you eat at home mostly, maybe you are going down from the branded product to a private label."
People are not drinking as much beer or wine at bars and restaurants, but they haven't stopped drinking. The Wine Institute says that despite the recession, U.S. sales of California wines totaled about 467 million gallons last year — 2 percent more than the year before. But people are looking more closely at cheaper selections: The overall retail value of California wine sales fell slightly from 2007, the institute said.
Those on the go are not shying away from footing the bill for sturdy running shoes. Sales increased 2 percent in 2008, said Tom Doyle at the National Sporting Goods Association in Mount Prospect, Ill.
"Runners aren't going to hurt themselves to save a few bucks," he said. Likewise, sales of bicycle helmets are up as parents continue to spend money to protect youngsters, he said.
The financial meltdown produced more interest in home safes. Coin dealers are awash in customers as investors big and small see the safety of gold.
Sunshine Minting Inc. in Coeur d'Alene, Idaho, which supplies gold blanks to the U.S. Mint, doubled its work force in 2008.
"It just came on like gangbusters," said president Tom Power, who struggled to hire, train and get new equipment to handle demand that doubled, then tripled. "You can't just flip a switch and jump up production overnight."
Guns are selling well, too. Total firearms sales rose 27.5 percent at Smith & Wesson for the three months ending Jan. 31. It's not a sudden interest in hunting behind the increase; hunting firearm sales at the company declined during the quarter by 46 percent.
Gun sales are being driven by concern that the Obama administration will tighten gun laws. But people also are feeling a level of fear and heightened interest in self-reliance as they weather the recession.
"They are looking down the road going `What could happen here?'" Underhill said. "I think a lot of Americans are truly scared. One of the things that tickles is our pioneer ethos, which is, `I feel better with a year's supply of toilet paper' and `Maybe I should start canning and pickling.'"
Many people already are.
The number of home vegetable gardens is predicted to jump more than 40 percent this year, compared with two years ago, according to the National Gardening Association. Sales of vegetable seeds such as green beans, tomatoes, cucumbers, squash and lettuce climbed 30 percent as of March at W. Atlee Burpee, a large seed company in Warminster, Pa. It organized a basic training course called "root camp" for hundreds of would-be gardeners this month outside Philadelphia.
Still, when the economy grinds to a halt, people clench their teeth. That could mean spending money at the dentist.
There's no statistical evidence, but dentists such as Dr. Matthew Messina in Cleveland, Ohio., are seeing more people with tooth-grinding injuries.
"The body responds the same way to a real threat, `There's a burglar in the house,' as it does to a perceived stress like `I'm worried I'm going to lose the house,'" Messina said.
.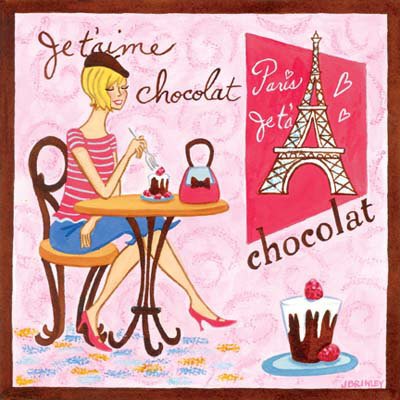 As they say, there are lies, damn lies, and statistics.
And the class-warfare Democrats are really good at those lies. If they weren't, there wouldn't be one in the White House right now, nor would there be a Democrat-majority House and Senate.
When Democrats tell you that "the rich" aren't paying their fair share, they are lying to you.
When Democrats tell you that our society is one dominated by "selfishness" and "greed," they are lying to you.
When Democrats tell you that the tax policies of George W. Bush's unfairly favored "the rich" and penalized the poor, they are lying to you. (It was quite the opposite.)
The Marxist-socialist who currently occupies the White House, thanks in part to a liberal media who supported him, rode a wave of economic lies that all Americans will wind up paying for in the end.
Let's look at a real-life example of the liberal/Democrat lie.
.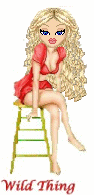 Wild Thing's comment...........
Well at least there's no shortage of chocolate. Ammo, that's another story. I'd say guns and ammo are the hottest items. It has little to to with recession, and most to do with the dem controlled gov't. and OBama.
Posted by Wild Thing at May 18, 2009 05:48 AM
---
Comments
I'm all for the little, simple things to make my life a little better, but some people wouldn't know the difference between simple and simple (if you get my drift!) Some people are still buying expensive running shoes instead of going to Payless or walmart. They aren't making due with what they already have. I had to put duct tape into my shoes because there was a small hole where the little toe hits. Works just fine until I can buy another Walmart pair.
Posted by: Lynn at May 18, 2009 08:22 AM
---
People are buying up ammo in order to guard their chocolate stash.
Posted by: Rick at May 18, 2009 09:37 AM
---
Got my running shoes at Target for 15 bucks and that was before I got laid off.
As for ammo, here in Wichita .303 British is really hard to find. Especially in the 165 grain FMJ service load.
Posted by: Glenn Cassel AMH1(AW) USN RET at May 18, 2009 10:57 AM
---
Obamas wild plans for socialism ae driving a lot of folks into a bunker mindsetThey are fearful of an economic collapse and anarchy.
Posted by: TomR at May 18, 2009 12:39 PM
---
Speaking of making love WT, democrat style, it looks like GM and Chrysler are getting some of that Socialist lovin' about now, cutting off the retailers without compensation.
Lord love a duck, didn't we see this in '70-'74 in the gas crunch? All the independent dealers - gone!!! My old employer, a staunch US company went global, forgetting it's roots and it's loyal employees, then the cuts started, a steady decline of cuts, except at the top, unofficially the company was dead, 3 years after I left it was totally dead, it's ghost is now a marketing name only but it's owner is offshore, I haven't patronized them since I left, having invested my life force for naught. Yessir buy American, it's good for the unions, the Chinese, the Saudi's, the Royal Dutch and the Brits. Hell yes we're rich, filthy rich to every panhandler and hungry non producer in the nation and the world.
Posted by: Jack at May 18, 2009 04:40 PM
---
Yeah how exactly does that work a dealership buys these cars then they are cut off at the knees ? Then told you are no longer a Dealer ? I guess they are not too big to fail. The Soutpiel justice.
Posted by: Mark at May 18, 2009 06:15 PM
---
Lynn, I know exactly what you mean.
Remember how Michelle Obama said she
was going to take her $600. check
and buy some earings. hahaha I had to
laugh at her stupidity. She should have
known better for one thing when she is
saying that to the hard working people
that in no way would they spend that
on silly earings.
Great idea about the duct tape.

Posted by: Wild Thing at May 18, 2009 07:57 PM
---
Rick, LMAO gosh I LOVE that!
Posted by: Wild Thing at May 18, 2009 08:00 PM
---
Glenn Cassel AMH1(AW) USN RET, that is
a good price for the shoes.
Posted by: Wild Thing at May 18, 2009 08:05 PM
---
Tom, yes I have noticed that too.
We have to be prepared here in Florida
for hurricans so most of what we have
would be for anything that happens.
Posted by: Wild Thing at May 18, 2009 08:09 PM
---
Jack, LOL!!!
I feel so bad about the car companies. I have
no answers of what should have been done
except that for government to be owning or
involed in any company is not the American
way. no way.

DITTO !!!!
"Hell yes we're rich, filthy rich to every panhandler and hungry non producer in the nation and the world."
Posted by: Wild Thing at May 18, 2009 08:12 PM
---
Hmmm, interesting. Spam, Hormel canned foods, and gold coins. Couple that with millions of Americans buying ammunition as fast as they can stock it and what does that tell you? Canned foods with very long shelf lives, ammo, and gold? Sounds like people are preparing for something to happen. If it was just a few people, you could blow it off but it's millions of people.
Posted by: BobF at May 18, 2009 08:12 PM
---
Mark, "The Soutpiel justice".....that is
exactly what it is.
Posted by: Wild Thing at May 18, 2009 08:19 PM
---
BobF., yessss it is millions.
I saw a thread at a forum a few weeks
ago, it was extemely long and loaded
with all kinds of survival things,idea,
recipies, gardening ideas, handy tips,
etc. I can't remember where it was,
I was just searching for something
and came across it.
Posted by: Wild Thing at May 18, 2009 08:21 PM
---