« Bill Clinton to Be Named U.N. Haiti Envoy | Main | Soldiers to Test New Army Combat Pants »
May 19, 2009
GM Bankruptcy Plan Calls For QUICK Sale To GOVERNMENT

GM BANKRUPTCY PLAN CALLS FOR QUICK SALE TO GOV'T
General Motors Corp's (GM.N) plan for a bankruptcy filing involves a quick sale of the company's healthy assets to a new company initially owned by the U.S. government, a source familiar with the situation said on Tuesday.
The source, who would not be named because he was not cleared to speak with the media, did not specify a purchase price. The new company is expected to honor the claims of secured lenders, possibly in full, according to the source.
The remaining assets of GM would stay in bankruptcy protection to satisfy other outstanding claims.
GM has about $6 billion in secured debt, including a secured revolving credit and bank debt.
The government's plans include giving stakes in the new company to GM's union and bondholders, although the ownership structure of the company is still being negotiated, said the source who is familiar with the company's plans.
In addition, the government would extend a credit line to the new company and forgive the bulk of the $15.4 billion in emergency loans that the U.S. has already provided to GM, the source said.
The government has given GM until June 1 to restructure its operations to lower its debt burden and employee costs.
If those talks failed, the company has said it would follow rival Chrysler LLC into bankruptcy.
Setting up a new company to buy the healthy assets is aimed at reassuring consumers who might not be willing to make a major purchase from a bankrupt company, fearing it would not honor warranties or provide service.
The board of the new company would be established with the tacit approval of the government. Fritz Henderson, who took the helm of GM earlier this year after the government pushed out Rick Wagoner, would likely head the new company, the source said.
GM could not be immediately reached for comment.
.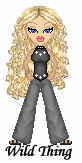 Wild Thing's comment.......
First paragraph: NEW YORK (Reuters) - If General Motors Corp files for bankruptcy, as widely expected, plans include a quick sale of the automaker's healthy assets to a new company owned by the U.S. government, a source familiar with the situation said on Tuesday.
If someone told me that Obama would nationalize the banks and the auto industry in his first 150 days, I would have thought them crazy. This is truly astonishing.

The article talks about creating a new company, and the gov taking over GM then selling to this "new" company any "healthy" assets. Guess this means the "unhealthy" assets would twist in the wind or be transferred to the same imaginary hole where the gov is storing the "toxic" assets it bought. Healthy assets will be handed off to the UNION!!! The plan is not to save GM but the labor unions.

Just like in Britain after WW-II, major industries were forced to sell themselves to the government. These government run British industries, like coal mining, were run with enormous deficits solely to benefit the unions and crippled the British economy for decades. It took Margaret Thatcher to undo this mess and restore at least some sanity to the British economy. Let us hope we can have another Thatcher or Reagan to quickly lead us out of this mess.
I really believe these people have been planning this stuff for a long time. The reason Obama is not getting the
day to day stuff of filling cabinet positions done is he has a huge agenda that he needs to shove through, not just govern as he is supposed to.
Obama is the most dangerous THING our country has ever had. Even the terrorists do not make me afriad like Obama does.
Posted by Wild Thing at May 19, 2009 05:55 PM
---
Comments
What business with enough money to buy the good assets wants to get involved with the Government. That makes no business sense at all. Like throwing good money after bad. After this 'unknown' Company buys into this pig in a poke how much say are they going to have in the manufacture of Cars.
What company wants to get involved with the UAW as a corporate partner or Obama as a Corporate CEO. GM ought to see the writing on the wall it is over.
Posted by: Mark at May 19, 2009 07:08 PM
---
I prefer the guillotine for doing away with traitors and half breed commnie faggots.
Posted by: cuchieddie (DHS suspected terrorist)) at May 19, 2009 07:51 PM
---
Toyota and Nissan are lookin' better every day for conservatives, this really doesn't affect the left's Dhimmi Volvo drivers since Volvo is Swedish, "that other all american car". Not much left to pick from, the unions have won!!!
Posted by: Jack at May 19, 2009 09:09 PM
---
It is difficult to believe that the US has become this socialist in such a short time. I guess this is a good lesson about how quickly we can lose our freedom if we are not vigilant.
Posted by: Pete at May 19, 2009 10:41 PM
---
Buy a Ford. They're not taking any taxpayer bailout money and they're not closing any dealerships. They'll still be in town to service your car and take care of you.
Pete, you're right. In less than 6 months, look at the damage that's been done.
Posted by: BobF at May 19, 2009 10:46 PM
---
The government, and unions, now own GM and Chrysler. Obama has also detered competition with new extreme demands for mileage and emissions. In a few fell swoops in a few weeks, Obama and the Democrap Congress have taken over control of the auto industry in America.
Also today, Obama has set the rules to take over the credit card industry. In the usual Marxist manner he is covering the bad debtors at the expense of the issuers and the responsible credit card users.
Welcome to communism folks.
Posted by: TomR at May 19, 2009 10:58 PM
---
Mark, I agree,what a total mess.
I just know it would have been different
if Obama had not gotten into power.
Posted by: Wild Thing at May 20, 2009 01:34 AM
---
cuchieddie (DHS suspected terrorist)), I sure
hope the idiot American haters that voted
for Obama are finally seeing what he is
about. There has to be some by now that see
he is dangerous and is destroying our
country.
Posted by: Wild Thing at May 20, 2009 01:38 AM
---
Jack, thank you for the link.
Yes the Unions have won big time, making
all the big government people so happy.
Posted by: Wild Thing at May 20, 2009 01:43 AM
---
Pete, I feel the same way, it is shocking
and scary how fast all this is happening.

Posted by: Wild Thing at May 20, 2009 01:47 AM
---
BobF., you mentioned something important
too, the fast that it is not just about
which car but also who would still be
around to service the car.
Posted by: Wild Thing at May 20, 2009 01:54 AM
---
Tom, whew this is terrible.
Thanks for the information Tom. I wonder
if there is any chance any of this can
be saved later or not. Probably not, just
like the things Bill Clinton did most of
them were never reversed. It makes my
heart hurt.
Posted by: Wild Thing at May 20, 2009 02:00 AM
---
Pete, Wild Thing
This is not happening fast. Some of this was laid down in th nineteen sixties much more in the post Watergate mess of the Carter years.
The unwillingness of the Rinos to unwind the Great Society and the New Deal are what is giving us this and the unwillingness of "professional politicians" to eject the Rinos from the party kept this in place.
Elections are about making decisions. A vote for a "me too but less" has never been a vote.
Posted by: Avitar at May 20, 2009 10:26 AM
---