« Rest in Peace Jack Kemp | Main | 'Ugly Angels' Deploy From Iraq to Afghanistan »
May 03, 2009
31 Horsemen of Talk Radio's Apocalypse?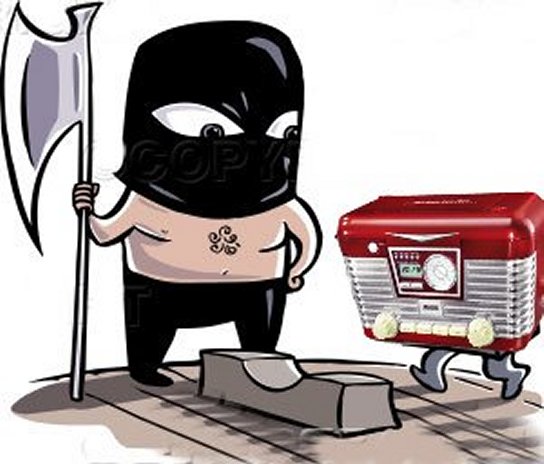 FCC anoints 'diversity' panel with 'Fairness Doctrine' mission
The Federal Communications Commission has announced the roster of a new advisory committee on "diversity" in communications, a move many critics have warned would mark the beginning of government regulation of talk radio and a reinstallation of the "Fairness Doctrine" by another name.
A think tank headed by John Podesta, co-chairman of Obama's transition team, mapped out a strategy in 2007 for clamping down on conservative talk radio by requiring stations to be operated by female and minority owners, which the report showed were statistically more likely to carry liberal political talk shows.
Therefore, the report concluded, the best strategy for getting equal time for "progressives" on radio lies in mandating "diversity of ownership" without ever needing to mention the former FCC policy of requiring airtime for liberal viewpoints, known as the "Fairness Doctrine."
Now, Michael J. Copps, acting chairman of the FCC has announced that the "Commission's Advisory Committee on Diversity for Communications in the Digital Age" will meet at the FCC headquarters on May 7 with a purpose closely paralleling step one of Podesta's plan for "balancing" talk radio.
The mission of the new diversity committee, according to the FCC website, is to "make recommendations to the FCC regarding policies and practices that will further enhance the ability of minorities and women to participate in telecommunications and related industries."
Seton Motley, director of communications for the Media Research Center, further commented on the lineup of 31 activists and media moguls chosen to form the committee.
"Not a single conservative organization is taking part in this commission," Motley writes. "More than a dozen leftist groups are. A little ironic for a 'diversity' panel, is it not?"
"The Obama administration confirmed the worst fears of talk radio by appointing Henry Rivera chairman," writes WND commentator Roger Hedgecock. "Rivera was the 1980s FCC commissioner who championed the 'Fairness Doctrine.' President Reagan replaced him on the FCC to get a majority to repeal the 'Fairness Doctrine' and usher in the talk radio era, which has given conservative Americans for the first time a media outlet with real clout."
Sen. Sherrod Brown, D-Ohio, has joined up with other influential Democrats, including President Bill Clinton, Sen. Tom Harkin of Iowa and Sen. Debbie Stabenow of Michigan, in calling for a resurrection of the so-called "Fairness Doctrine."
Obama's speech before he was elected president in which the former Illinois legislator says, "I'm committed to having the FCC review what our current policies are in terms of media diversification. And part of what I want to do is to expand the diversity of voices in media, or have policies that encourage that."
In a statement regarding the new diversity committee, Acting FCC Chairman Copps expressed enthusiasm for fulfilling Obama's commitment.
"I am extremely pleased to announce the membership of this vital Advisory Committee," Copps stated, "which will provide an important and independent voice for strengthening our commitment to diversity. The sad truth is that the diversity of this great nation is not reflected in the ownership of its media and telecommunications facilities. The time has come to chart a new course, to roll up our sleeves and get to work to craft sustainable solutions."
The full membership of the committee is listed below:
Henry Rivera, Emma Bowen Foundation for Minority Interests in Media
Raul Alarcon, Jr., Spanish Broadcasting System
Jenny Alonzo, Mio.TV
James M. Assey, Jr., National Cable and Telecommunications Association
Geoffrey C. Blackwell, Chickasaw Nation Industries, Inc.
Matthew Blank, Showtime Networks
Maria E. Brennan, American Women in Radio and Television
Kathy Brown, Verizon
Toni Cook Bush, Virgin Mobile
Alan B. Davidson, Google, Inc.
Ralph de la Vega, AT&T Mobility and Consumer Markets
Steve Hillard, Council Tree Communications
David Honig, Minority Media and Telecommunications Council
Rodney Hood, National Credit Union Administration
Ronald Johnson, Ronson Network Services
Debra Lee, BET Holdings, Inc.
Jane Mago, National Association of Broadcasters
Robert Mendez, ABC Television Network
Marc H. Morial, National Urban League
Karen K. Narasaki, Asian American Justice Center
Melissa Newman, Qwest
Jake Oliver, Afro-American Newspapers
Susan K. Patrick, Patrick Communications
Lisa Pickrum, The RLJ Companies
Rey Ramsey, One Economy Corporation
Michael V. Roberts, Roberts Broadcasting Companies LLC
Andrew Schwartzman, Media Access Project
Anita Stephens Graham, Opportunity Capital Partners
Diane Sutter, Shooting Star Broadcasting
Charles Warfield, Inner City Broadcasting
James Winston, National Association of Black Owned Broadcasters

.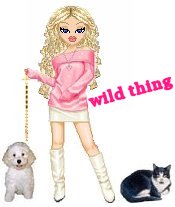 Wild Thing's comment.........
This advisory committee is being formed not for fairness, but specifically to muzzle conservatism. Its member choices reflect that mission. The diversity in communications is Federal Government speak for there is not enough interest in the "market" for liberal radio, gay radio, islamic radio etc. So they have no choice but to force it down our throats.
And when their ratings go down, and the radio stations are losing money, what happens then? A radio station itself has little value, with the studios and antennas and all the hardware. What they sell is airtime in the form of commercials, which in turn is based on the number of listeners. Fewer listeners = fewer ad dollars = less value for the radio station as a business investment.
Does that mean then Government, BIG Brother will take over after they all fail and then own all radio?? Just curious.
If they want a fight...they're going to get one.
Here's the link to the "advisory committee's" website.
The reintroduction of the Fairness Doctrine, in any form, is an incredible denial of human rights, worthy of Stalin, Hitler, Mao and Castro. It is to crush dissent, and thwart any questioning of the powers that be. This is a sour stew of sour grapes - the left cannot stand the debate and they don't have the confidence in themselves to ignore it because the arguments are two strong. This is sickening. Something Hugo Chavez would do, or Daniel Ortega. So blatant, so obvious that only a tin horn Latin American dictator or dyed in the wool communist, would pull a move like this, but not a President of the US.....oh wait......change that to yesss Obama would do this.
.

....Thank you Mark for sending this to me.


Mark
3rd Mar.Div. 1st Battalion 9th Marine Regiment
1/9 Marines aka The Walking Dead
VN 66-67


Posted by Wild Thing at May 3, 2009 05:50 AM
---
Comments
When the ratings go down and the stations loose money, the government will just bail them out. Obama will do all he can to keep conservatives off the air.
It's interesting how the government and FCC believe they own the airwaves. They keep saying they belong to the people but the people have no say in the matter.
Posted by: BobF at May 3, 2009 09:14 AM
---
Diversity ? Where are the representation of the Conservative side. This seems to be pretty one sided. I guess Conservatives are not considered part of main stream America. Unless they are admitting that real Main Stream America is, indeed, Conservative and they want to change that. Influence the view of the Main Stream or shut down the view of the main stream.
The only one I have heard of Sherrod Brown, He beat DeWine because of Union support in Ohio, no surprise there they traded out a RINO for a Real live Liberal, scum sucking pig.
I suppose when there are no Conservatives left in politics then 'True Diversity' is achieved.
Posted by: Mark at May 3, 2009 09:18 AM
---
I agree with Mark. some "diversity". It looks more like a who's who of left wing statists. a Rogue's Gallery if you will.
The Retired Petty Officer has done more for the country in one day than all of these scalawags have in their collective lives.
Posted by: Glenn Cassel AMH1(AW) USN RET at May 3, 2009 09:34 AM
---
NPR is a "diverse" radio station. So few people listen to it that it needs heavy government subsidation. Run up and down the dial on the radio. What do you hear? Lots of rap music and Mexican stations. Do they need to be diversified?
Diversity is a code word for socialism, the basic form of communism. We have a true communist for a president , his agenda is communist and he is gathering Marxists to Washington DC like flies to shit. Look out folks, they have similar plans for the internet.
Posted by: TomR at May 3, 2009 12:57 PM
---
At least we still have internet and can get Rush's news letter. I have heard of a new internet based TV offering, Sky Angel. The concept is great. Pick and choose which media. I refuse to pay for cable TV and support CNN and all those brain dead fake news networks and morally repugnant sitcoms. Even if I can not get Fox News TV, I still read the web site every day.
TomR, 'look out folks, they have similar plans for the internet' -- Now your scaring me.
Posted by: Odin at May 3, 2009 02:52 PM
---
Hugo Chavez is alive and well in TOTUS.
Posted by: Jack at May 3, 2009 03:30 PM
---
I think we all know where Obama is leading us and he has lots of cohorts helping him. Will those of us that are not his sheeple survive.
Bob A.
Posted by: Bob A at May 3, 2009 06:08 PM
---
And another thing, diversity, does that include the Polish, the Jews, the Irish, oh and how about the Croats,(press 25 for Swedish) and not to forget the KKK do they get equal time. Most of these diverse coalitions are Black, or Hispanic or just plain Leftist communists... there are other Nationalities in this country.
Posted by: Mark at May 3, 2009 07:06 PM
---
BobF., thatuis what they will have to do
then. They will not make any more, few
companies will advertise like they do so
abundantly on money making conservative
radio. So like you said the government
will buy them and control every word.
Posted by: Wild Thing at May 3, 2009 07:23 PM
---
Mark, this says the whole thing.... thank
you.
"I suppose when there are no Conservatives left in politics then 'True Diversity' is achieved."
Posted by: Wild Thing at May 3, 2009 07:27 PM
---
Glenn Cassel AMH1(AW) USN RET, good way to
call it "a Rogue's Gallery". There are
people and groups now I have never heard
of then if I look them up they are all
things that are against our country.

Posted by: Wild Thing at May 3, 2009 07:31 PM
---
Tom, thank you, they have all these words
that mean other things. No wonder so many
that if they even try to read about what
is happening from Obama they do not get it.
So many don't know the double meaning in
things like you said Diversity.
Posted by: Wild Thing at May 3, 2009 07:35 PM
---
Odin, thank you, I never heard of
Sky Angel. I will let some others know
too.

Posted by: Wild Thing at May 3, 2009 07:43 PM
---
Jack yes he sure is, I wish we could send
Obama to be Hugos assistant and then he
will leave our country alone. Get Obama
out of office for good.
Posted by: Wild Thing at May 3, 2009 07:45 PM
---
Bob A., I hope we survive, I do worry about
that. There is nothing and no one to stop
him since we are in the minority and there
are no checks and balances now in our
government.
Posted by: Wild Thing at May 3, 2009 07:47 PM
---
Mark, good one yes how many does their
diversity include.
Posted by: Wild Thing at May 3, 2009 07:50 PM
---
My letter has just been sent and it ain't pretty. I also gave them my name so I'll probably be on another list sometime today.
Posted by: cuchieddie (DHS suspected terrorist)) at May 4, 2009 01:03 PM
---