« Flordians Protected from Libel Tourism | Main | Money To Burn on the Bum »
April 19, 2009
Welcome Home Captain Phillips
Phillips: 'I'm Not a Hero, the Military Is'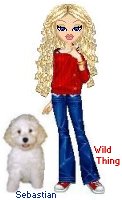 Wild Thing's comment......
Thank God for all these heroes.
Posted by Wild Thing at April 19, 2009 01:45 AM
---
Comments
I received this e-mail yesterday and it is meant as satire, but hope you all enjoy.
The US Navy has stated that the Navy seals could have acted faster and rescued the captain of the Maersk Alabama last week, but had to wait until the White House could confirm that none of the pirates were related to Obama:-)
Bob A.
Posted by: Bob A at April 19, 2009 10:14 AM
---
Capt Phillips is half right. The military are heroes, but so is he and the crew of his ship. No shortage of heroes in this story.
BobA - that satire may not be that far fetched.
Posted by: TomR at April 19, 2009 12:55 PM
---
The more we learn about this hi-jacking by Terrorists, the more this captain comes into focus as a legitimate first class hero.
The Navy's status No question, but this guy rose above and beyond for a civilian, he had it together all at the right time.

Posted by: Mark at April 19, 2009 02:03 PM
---
Hey Tom R and Mark, I totally agree. I posted my first on my site as as Breaking Satyrical News. Our Navy Seals and Captain Phillips are the heroes, Osama....err....Obama does not even make a footnote.
Bob A.
Posted by: Bob A at April 19, 2009 06:22 PM
---
Good one Bob A, but in all good satire there is an inkling of truth. With the way he runs around the world apologizing for Our country, the allusionn of him taking so much time to make a decision, it would not surprise me one bit if there is some truth to this.
Posted by: Mark at April 19, 2009 06:45 PM
---
Bob A., LOL good one!!!!!!
Posted by: Wild Thing at April 20, 2009 12:49 AM
---
Tom, I agree, the Capt. is a hero too.
Posted by: Wild Thing at April 20, 2009 12:50 AM
---