« Critics Decry Obama Nominee for State Dept. Legal Adviser Harold Koh | Main | Netanyahu to Obama: Stop Iran—Or I Will and a 1978 Video of Awesome Bibi aka Ben Nitay »
April 01, 2009
Typical DEMOCRAT Kathleen Sebelius A Tax Chest!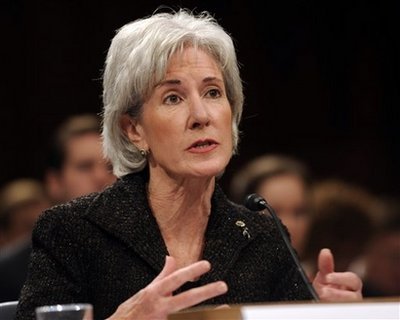 Sebelius admits errors, pays $7,000 in back taxes
Health and Human Services nominee Kathleen Sebelius recently corrected three years of tax returns and paid more than $7,000 in back taxes after finding "unintentional errors" — the latest tax troubles for an Obama administration nominee. The Kansas governor explained the changes to senators in a letter dated Tuesday that the administration released. She said they involved charitable contributions, the sale of a home and business expenses.
Sebelius said she filed the amended returns as soon as the errors were discovered by an accountant she hired to scrub her taxes in preparation for her confirmation hearings. She and her husband, Gary, a federal magistrate judge in Kansas, paid a total of $7,040 in back taxes and $878 in interest to amend returns from 2005-2007.
Several Obama administration nominees have run into tax troubles, notably the president's first nominee for HHS secretary, former Senate Democratic leader Tom Daschle. He withdrew from consideration while apologizing for failing to pay $140,000 in taxes and interest.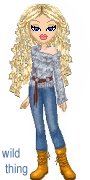 Wild Thing's comment........
We have learned the deep dark secret of the Democrat party on why they love to raise taxes. LOL They don't care because they don't PAY THEM.
Just a question, why don't the Republicans' kick this woman out of their. How many democrats doingo ithis tax cheat thing does it take before our side says enough, heck I want to hear enough on alll that is happening .
Posted by Wild Thing at April 1, 2009 05:44 AM
---
Comments
Well it seems that there is not an honest democrat in the whole country. The all inclusive part of Liars, Cheats and thieves and in some cases Murderers.
Posted by: Mark at April 1, 2009 08:50 AM
---
I'm still angry at the Repubs for not simplifying the tax code when they had the power. The Dems are crooked and obviously cheat anyway.
BTW, have you noticed that so far none of these Dems have "accidently" overpaid their taxes!
Posted by: TomR at April 1, 2009 10:26 AM
---
Mark, that is so true, I can't think
of one single dem in power that I
could say is honorable.
Posted by: Wild Thing at April 2, 2009 12:22 AM
---
Tom, LOL yes not a single one overpaid their taxes. Good one.
I agree I would love to see it simplified.
Posted by: Wild Thing at April 2, 2009 12:23 AM
---
And we have had to put up with this woman for the last two terms here in Kansas.
Posted by: Glenn Cassel AMH1(AW) USN RET at April 2, 2009 05:55 AM
---