« Nation's Talkers Meet On 'imminent threat' | Main | Liz Cheney Speaks Up About Interrogration »
April 28, 2009
The NOT So Articulate Obama Gets Ahead of His Trusty Teleprompter ~ LOL
Obama gets ahead of prompter

Obama's speech at the National Academy of Sciences Monday morning hit a brief snag when Obama got ahead of his script.
Laying his plan for a President's Council of Advisors on Science and Technology, Obama began to name the members of PCAST listed in his prepared remarks – before realizing he'd already introduced them, earlier in his speech.
"In addition to John – sorry, the – I just noticed I jumped the gun here," Obama said, pausing for several seconds as he looked at the prompter. "Go ahead. Move it up. I had already introduced all you guys."
The audience, which gave the president a warm reception, responded with a quiet laugh.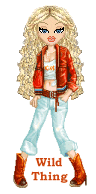 Wild Thing's comment.......
LOL this so funny and pathetic at the same time.
If there was one main thing that shows that Obama was elected because of propaganda it is how they kept telling us 24/7 for TWO YEARS what a great speaker he was. We didn't believe it, we saw how bad he was, how without help he could not speak at all, how it was all no more then reading a Dick and Jane book to an audience.
Now they still try to tell us he is an excellent speaker but it is said a lot less and the proof just keeps mounting. LOL

....Thank you Richard for sending this to me.
Posted by Wild Thing at April 28, 2009 05:45 AM
---
Comments
I saw that last night. It was to much.
Bob A.
Posted by: Bob A at April 28, 2009 07:30 AM
---
The teleprompter couldn't keep up with super cleft footed wordsmith...Yeah right.
Posted by: Mark at April 28, 2009 02:09 PM
---
Bob A., he isn't even embarassed about it.

Posted by: Wild Thing at April 29, 2009 12:01 AM
---
Mark, hahahaha yes
So now not only is he a horrible speaker,
he now messes up with his trusty
teleprompter.
Posted by: Wild Thing at April 29, 2009 12:04 AM
---