« Obama Bows to Saudi King | Main | Two Trillion Tons (Obama Parody) »
April 04, 2009
Tax Day Party Count Nearing 2,000 U.S. Cities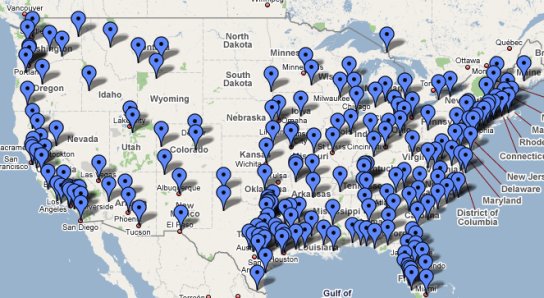 Tax Day party count nearing 2,000 U.S. cities
Mainstream media may run, but they can't hide from protest tidal wave
While WND has been tracking 400 individual tea parties across the nation, the American Family Association has announced its count is nearing 1,600 – for Tax Day alone.
The AFA, planned to coordinate 1,000 Taxed Enough Already, or TEA, parties to be held at 12 p.m. on April 15 in front of city halls across the nation.
But the group is pleasantly surprised as is stands to double that goal before Tax Day is here.
"Our goal was to have a TEA party in 1,500 cities. We are nearly 100 cities above our goal and still growing," said Donald E. Wildmon, AFA chairman.
The AFA sponsored TEA parties are in addition to hundreds of parties planned by other groups. Taxpayers are also organizing tea parties for Independence Day and various Saturdays so people with conflicting work schedules may attend.
Meanwhile, a Google Maps list shows several locations of citizen tea parties – so many that the United States is nearly hidden behind a sea of blue markers.
Wildmon said the protests are essential because the government's reckless spending is burdening America with insurmountable debt.
"The runaway spending by President Obama and Congress will have a definite negative effect on our families," he said. "We are leaving a debt of trillions of dollars to be paid by our grandchildren and great-grandchildren."

More information HERE , just scroll down or click map at their website to see all the places listed.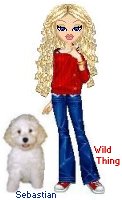 Wild Thing's comment.......
This is fantastic, I love how it keeps growing.
The people who voted for obama have tainted themselves and the United States by demonstrating their willingness to turn their rights and responsibilities over to the federal government. These people are afraid to be independent, they are not citizens of the United States, they want to remake a great nation until the US is as weak and pathetic as they are.Obama is not my president.
Posted by Wild Thing at April 4, 2009 05:40 AM
---
Comments
Our tea party is during the day and I can't get the 15th off. Wah! I'll be there in spirit though. As Hank Jr says, "I'd love to spit some beechnut in that dude's (Obamanation) eye."

Posted by: Lynn at April 4, 2009 06:54 AM
---
Less than 2 weeks to go... We need to order our Tea Party shirts now!!!
Posted by: shirts4freedom at April 4, 2009 12:24 PM
---
In San Antonio the Tea Party will be in front of the Alamo. Glenn Beck will be there.
Posted by: TomR at April 4, 2009 02:17 PM
---
Wow, this thing is really taken off. There is a tea party right here in Rivercity, aka Watsontown, Pa. by the ever flooding Susquehanna. They are going to try to make it to Harrisburg on the 15th.
Posted by: Mark at April 4, 2009 03:34 PM
---
Lynn, and your support will be felt too.Your wondderful Lynn.
Love the quote!
Posted by: Wild Thing at April 4, 2009 06:28 PM
---
shirts4freedom thanks for the link.
Posted by: Wild Thing at April 4, 2009 06:29 PM
---
Tom, oh wow that is great, thank you so much.
Posted by: Wild Thing at April 4, 2009 06:31 PM
---
Mark, that is great. And the neat thing to there is still enough time for even more to sign on to do these in other cities. I hope cities sign on right up to the day before.
Posted by: Wild Thing at April 4, 2009 06:34 PM
---