« Traitor To America Hanoi Kerry Reaching Out To Current Vets | Main | Gov. Palin On American Choppers Show Tonight »
April 30, 2009
Song of the Olga Groped-Man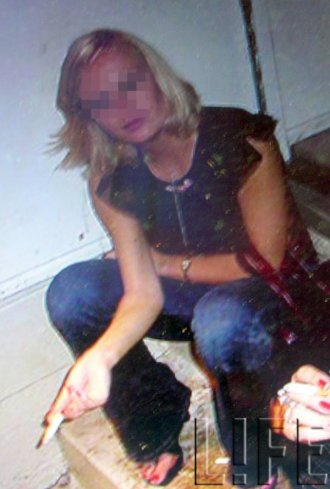 A cautionary tale for anyone thinking of holding up a Russian hairdresser's:
According to Life.ru, the events unfolded on the evening of March 14 as the stylist was wrapping up her shift at the salon in the Kaluga region town of Meshchovsk.
The robber, a 32-year-old man identified by Life.ru as "Viktor," burst into the salon at around 5 p.m. waving a pistol and ordered all of the stylists and clients to hit the floor and toss him their money.
At this point, 28-year-old Olga, whom Life.ru describes as a "delicate" girl trained in martial arts, was apparently still standing when she offered to hand over her cash. But when Viktor tried to accept her contribution, Olga surprised him with a quick punch to the chest, knocking the wind out of him before she flipped him to the ground.
Olga proceeded to tie Viktor up with a hair-dryer cord, gagged him and dragged him into a storage room.
Curiously, Life.ru reports, Olga instructed the others to keep working, telling them that the police would soon arrive.
But this feel-good moment for the good guy proved ephemeral. Things soon turned ugly, according to Life.ru.
The police did not come. And after the other stylists and clients went home for the evening, Olga told Viktor to "take off his underwear" and, with apologies to John Cougar Mellencamp, let her do as she pleases, lest she call the cops, Life.ru said.
She tied him to the radiator with handcuffs covered in frilly pink fabric, gave him some Viagra and had her way with him several times over the next 48 hours. When she finally let him go on the evening of March 16, Viktor had been "squeezed like a lemon," Life.ru reported.
First, he went to the hospital to have his injured genitals treated; then he went to police and filed a complaint asking that Olga be brought up on criminal charges for committing "actions of a sexual nature" that left him with injured sexual organs, according to a copy of the complaintposted on Life.ru.
Olga was apparently incensed when she learned of the complaint. She had, after all, even tried to be nice to her purported captive.
"What a jerk," Life.ru quoted her as saying. "Yeah, there were a few times. But I bought him new jeans, gave him food and drink, and gave him 1,000 rubles when he left."
The following day, Olga filed a complaint with police, asking that Viktor be charged in the salon robbery. Life.ru posted a copy of her statement as well.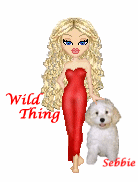 Wild Thing's comment.......

LOL oh my gosh! hahahaha I so needed this.
hahaha I bet he won't want to rob again....or maybe he will.

....Thank you Mark for sending this to me.


Mark
3rd Mar.Div. 1st Battalion 9th Marine Regiment
1/9 Marines aka The Walking Dead
VN 66-67


Posted by Wild Thing at April 30, 2009 06:50 AM
---
Comments
Whao!!!! This lady has probably just passed the test for being assgned to the new, improved and renamed KGB.
ooooo.....tie me up and make me bark like a dog!
Posted by: Steve Gaston at April 30, 2009 10:01 AM
---
Now Steve wants to go to Meshchovsk and try to rob Olga.
Posted by: TomR at April 30, 2009 12:29 PM
---
Now that's funny. She got her money's worth. As Gomer Pyle would say; Surprise! Surprise! Surprise!
Posted by: Jack at April 30, 2009 01:18 PM
---
I thought this was a 'hoot', especially when it said Olga beat him up, tied him up and had her way with him for 2 days and squeezed him like a lemon.
Posted by: Mark at April 30, 2009 05:19 PM
---
Steve Gaston, LMAO you are so funny.
hahahaha
Posted by: Wild Thing at April 30, 2009 06:55 PM
---
Posted by: Wild Thing at April 30, 2009 07:36 PM
---
Jack, heh heh yes she sure did.
Posted by: Wild Thing at April 30, 2009 07:37 PM
---
Mark, LOL yes
Thanks Mark.
Posted by: Wild Thing at April 30, 2009 07:40 PM
---
Whatever happened to "making the punishment fit the crime"??
Posted by: Rick at April 30, 2009 09:54 PM
---