« Obama Wants Us To "stand in someone else's shoes" Regarding Terrorists | Main | FBI in Hostage Talks With Somalis »
April 09, 2009
Somali Pirates Seize Cargo Ship, 20 U.S. Sailors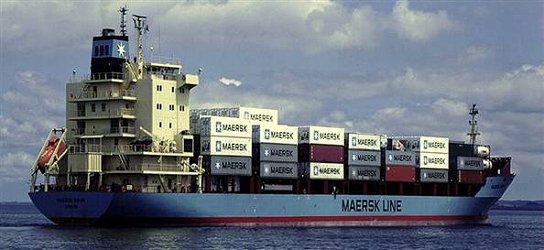 The hijacked vessel carrying 20 Americans is believed to be a Maersk cargo ship


White House Monitors Somali Pirate Attack on U.S.-Flagged Ship, American Crew
The U.S. Navy ordered its ships to the scene of a hijacking off the coast of Somalia Wednesday after pirates commandeered a U.S.-flagged cargo ship crewed by 20 U.S. citizens.
Officials would not say how many Navy ships are on the scene nor would it confirm the nationality of the crew members, but sources told FOX News the Danish-owned ship is operated by U.S. shipping company, Maersk Line Limited.
Pentagon Spokesman Bryan Whitman said he has "no information to suggest the 20 crew members of the Maersk Alabama have been harmed by the pirates."
The Department of Defense has taken the lead on information-gathering. Whitman declined to comment when asked if military action would be taken.
Press Secretary Robert Gibbs said the White House is "closely monitoring the apparent hijacking of the U.S.-flagged ship in the Indian Ocean and assessing a course of action to resolve this situation."
"Our top priority is the personal safety of the crew members on board," Gibbs said in a written statement.

UPDATE Information:
Maersk Line is one of the U.S. Department of Defense's primary shipping contractors, according to GlobalSecurity.org. The Web site said the firm "manages a fleet of nearly 50 ships in commercial and government service, including vessels requiring Top Secret security clearances."
U.S. Navy spokesman Lt. Nathan Christensen said the vessel was not working under a Pentagon contract when hijacked.
In a riveting high-seas drama, an unarmed American crew wrested control of their U.S.-flagged cargo ship from Somali pirates Wednesday and sent them fleeing to a lifeboat with the captain as hostage.
By late Wednesday, the destroyer USS Bainbridge had arrived. The Bainbridge was among several U.S. ships, including the cruiser USS Gettysburg, that had been patrolling in the region but were several hours away when the Maersk Alabama was seized.
By late Wednesday, the destroyer USS Bainbridge had arrived. The Bainbridge was among several U.S. ships, including the cruiser USS Gettysburg, that had been patrolling in the region but were several hours away when the Maersk Alabama was seized.
A sailor who spoke to The Associated Press said the entire 20-member crew had been taken hostage but managed to seize one pirate and then successfully negotiated their own release. The man did not identify himself during the brief conversation.
The crisis played out hundreds of miles off the coast of Somalia — one of the most lawless nations on earth. President Barack Obama was following the situation closely, foreign policy adviser Denis McDonough said.
Sixth vessel seized in a week
The Maersk Alabama was the sixth vessel seized by Somalis pirates in a week.
The pirates usually use rocket propelled grenades, anti-tank rocket launchers and automatic weapons to capture large, slow-moving vessels like the U.S.-flagged 17,000-ton Maersk Alabama, which was carrying food aid from USAID and other agencies to help malnourished people in Uganda and Somalia.
According to reports from the crew, the pirates sank their boat when they boarded the ship. The captain talked them into getting off the vessel using one of the ship's lifeboats.
Second Mate Ken Quinn told CNN in a live interview Wednesday that the crew also had held a hostage.
"We had a pirate, we took him for 12 hours," Quinn said. "We returned him, but they didn't return the captain."
Maersk Line Limited CEO John F. Reinhart said his company received a call that indicated the crewmen were safe. But the call got cut off, and the company could not ask any more questions.
It remained unclear how the unarmed sailors could have overpowered pirates armed with automatic weapons.
B.J. Talley, a spokesman for the Maersk line, said the ship was about 215 nautical miles off the Somali coast at 7 p.m. ET.
The 780-foot (237-meter) Maersk Alabama is the first U.S. ship to be seized in the latest wave of piracy off largely lawless Somalia. Joe Murphy, whose son Shane is the ship's first officer, called the hijacking "a wake-up call for America."
"They're making more money in piracy than the gross national product of Somalia, so it's not going to go away any time soon until there's international concern and international law enforcement," said Murphy, an instructor at the Massachusetts Maritime Academy.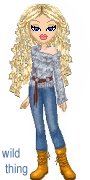 Wild Thing's comment......

Hussien Obama told the N Koreans "Dont you launch that rocket!" They did, he did nothing. Now the pirates have taken our ship. Once again he will do nothing. The building blocks to another 9/11 disaster are being put into place one by one.
He'll find a way to blame us mean, arrogant Americans for the entire situation, apologize for us all, and ask the nice, but oppressed Somali pirates if they wont please give us our ship and merchantmen back.

....Thank you Mark for sending this to me.
Mark
3rd Mar.Div. 1st Battalion 9th Marine Regiment
1/9 Marines aka The Walking Dead
VN 66-67


Posted by Wild Thing at April 9, 2009 05:55 AM
---
Comments
Sometime in the 19th century, we rid the world of most sea pirates. I believe we blew their ships out of the water and immediately hung all survivors. This is probley the solution for today's version.
Posted by: James at April 9, 2009 05:59 AM
---
Sounds like the Clinton years all over again. All that flipping idiot knew how to do was screw interns and blow up asperin factories!!!! How many of our fine military lost their lives due to the whimp Clinton? How many more will lose their lives needlessly because of "O"'s stupidity?
I agree James - blow them out of the water and feed the rest to the sharks. They need to eat too!!!
Posted by: John at April 9, 2009 07:08 AM
---
You notice the crew, an American Crew, fought back and retook their ship.
Posted by: BobF at April 9, 2009 07:18 AM
---
"Million for Defense not one penny for tribute."
"United States Marines have traveled several hundred miles overland, freed American prisoners of war, helped capture a Muslim city, and are now planning a regime change. That sounds like a possible present-day headline, but in this case the date was April 27, 1805, and the exploit was one of the most famous in the long and storied history of the United States Marine Corps. The city was Derna, on "the shores of Tripoli," and the Marine hero of the day was Lt. Presley Neville O'Bannon, of Virginia. WGT Managing Editor Joseph E. Gannon tells the story. "
We know what to do. Just do it.
Posted by: Mark at April 9, 2009 07:20 AM
---
Yep--the markings are all there--it's like he wants something to happen so he can appear to be the big hero. Oh, Look, the Americans President saved the day! A good President keeps it from happening in the first place.
Posted by: Lynn at April 9, 2009 08:05 AM
---
"Give Me Liberty or Give Me Death" ; "LIVE FREE OR DIE" ; "SEMPER FI" ; "Don't Tread On Me" ; "I PLEDGE ALLEGIENCE TO THE FLAG OF THE UNITED STAES of AMERICA and the FLAG FOR WHICH IT STANDS..." ======== These 'right -wing', 'hyper-patriotic', 'inflammatory' phrases shall hence forth be replaced in total with: 'BOHICA'= BEND OVER, HERE IT COMES AGAIN!! (oh, and don't forget to SMILE , and say THANK YOU.......)
Posted by: pontiff alex at April 9, 2009 10:50 AM
---
and yes, BLOW THE FUCKERS MOTHER SHIP OUT OF THE WATER. NO negotiations, just tell the pirates with the Captain that they release him NOW, and we won't evaporate them. The pirates will have NO PROBLEM killing him if they think they be dying too. It has been proven through history that HE WHO CONTROLS THE OCEANS, SO TOO CONTROLS THE WORLD. (umm, we're starting to slip here on that one...); We also control the skies (for now...'lets cancel the F-22 Raptors....') = Obama's SOFT WHITE UNDERBELLY is arching SKYWARD and the 'Natives' will ENJOY slashing at it hungrily , and mightily......
Posted by: pontiff alex at April 9, 2009 11:00 AM
---
Declare a free fire zone 12 miles beyond shore. All small non-shipping vessels will be fired on and destroyed. Airstrikes on the docks of any ports the pirates sail from.
Let the navies of of countries that subscribe to the above policy take part. All other countries navies get the hell out of the AO(area of operations. UN, shut the f--- up and stay out of the way.
Of course with Obama, we will have to learn to understand the motivation and plight of the pirates.
Where are Teddy Roosevelt and Ronald Reagan types when you need them!
Posted by: TomR at April 9, 2009 11:36 AM
---
On top of these nothings snubbing their noses at Barack Obama bin Barry Soetoro we now have President Amanutjob of Iran bragging about his nuclear program. He is really showing his strength. Our military is second to none but along with all his other equality BS he is trying to diminish it to the lowest common denominator. Yes, James the last U. S. flagged ship was taken in 1804. How is the Obama Bin Soetoro administration going to spin this to make it Bush's fault.
Bob A.
Posted by: Bob A at April 9, 2009 05:48 PM
---
James, that should be repeated and it would
work too. These pirates/terrorists have been
running the show and it has to end.
Posted by: Wild Thing at April 9, 2009 05:58 PM
---
John, yes there were so many that lost
their lives because of the Clinton's.
The first World Trade Center was all
theirs and they never went after the
terrorists for that either.
Posted by: Wild Thing at April 9, 2009 06:18 PM
---
BobF., yes they did good. I can just
imagine how concerned they are now
for their Captain.
Posted by: Wild Thing at April 9, 2009 06:28 PM
---
Mark, yessss bring on the Marines.
Posted by: Wild Thing at April 9, 2009 06:30 PM
---
Lynn, I bet Biden is telling him this is
that moment I told you about.
Obama is already messing up when he
should be strong.
Posted by: Wild Thing at April 9, 2009 06:33 PM
---
pontiff alex, I am so glad you put that
in your comment. I have seen that online
and always wondered what it stood for.
Yes your right, that is the Obama's
change for our country. grrrr
Posted by: Wild Thing at April 9, 2009 06:36 PM
---
Tom, great idea.
I agree, we need some Teddy Roosevelt
and Ronald Reagan peoople. Sure as heck
we don't ever need an Obama or anyone
like him.
Posted by: Wild Thing at April 9, 2009 06:40 PM
---
Bob A., I forgot about that, yes he will
end up blaming Bush somehow.
Posted by: Wild Thing at April 9, 2009 06:44 PM
---