« Nationwide Shortage Leaves Gun Owners Scrambling For Ammo | Main | Queen of England Meets Chicago Community Organizer and da' Wife »
April 02, 2009
Obama and 25 Teleprompters and 500 People Trip To London
The motorcade of U.S. President Barack Obama arrives in 10 Downing Street in London, Wednesday April 1, 2009. World leaders are gathering in London for the Group of 20 summit amid an unprecedented security operation to protect the meeting from violent protests and terrorists

With an entourage of 500 staff, an armour-plated limousine and a fleet of decoy helicopters, America's new president will arrive for his first visit to Britain amid huge razzmatazz on Tuesday for the G20 summit.
Britain will get its first chance to see Barack Obama this week when a White House cavalcade - complete with armoured limousines, helicopters, 200 US secret service staff and a six-doctor medical team - sweeps into the UK.
Obama will fly into London for his first visit to the UK as president of the United States on Tuesday to take part in the G20 summit in the capital's Docklands area. He will not be travelling light.
More than 500 officials and staff will accompany the president on his tour this week - along with a mass of high-tech security equipment, including the $300,000 presidential limousine, known as The Beast. Fitted with night-vision camera, reinforced steel plating, tear- gas cannon and oxygen tanks, the vehicle is the ultimate in heavy armoured transport.
In addition, a team from the White House kitchen will travel with the president to prepare his food. As one official put it: "When the president travels, the White House travels with him, right down to the car he drives, the water he drinks, the gasoline he uses, the food he eats. America is still the sole superpower and the president must have the ability to handle any crisis, anywhere, any time."
US security teams have already carried out three visits to prepare for Obama's first official visit to Britain. The first was a "site survey", the second a "pre-advance visit" which was carried out to pick sites that the president would visit. Finally there was the "advance trip", which took place last week. Its purpose was to set up equipment, sweep venues for electronic bugs, test food for poison and measure air quality for bacteria.
Obama will start his first presidential visit to Europe when he steps down from the US presidential jet, Air Force One, at Stansted airport on Tuesday. The Boeing 747-200B is fitted with its own gym, electronic defence units and shielding to protect its complex communication devices from radiation from nuclear blasts. Among the officials on the flight will be a military officer carrying America's nuclear missile launch codes.
Obama will then be flown to central London in a VH-3D helicopter known as Marine One. Again, high-tech security will dominate his journey. Marine One is fitted with flares that can be fired to confuse heat-seeking missiles and always flies in groups containing several identical decoy helicopters.
While in town, the president will be guarded by more than 200 US secret servicemen - easily identifiable by their shirt-cuff radios and Ray-Ban sunglasses. Obama has already had some time to get used their attention. It was decided 18 months ago, when he was still a presidential candidate, that his African-American background put him at particular risk of an assassination attempt and he was provided with his security guards.
And should anything befall the President, a White House medical unit will be at hand to provide emergency care. The team consists of surgeons, nurses and other medical personnel and carries supplies of blood of the type AB, the president's blood group. At the same time, Obama will be constantly minded by his personal aide Reggie Love, who dials his BlackBerry, fetches his jacket and tie and supplies him with snacks. First Lady Michelle Obama will also have a coterie of assistants, including a secretary, a press officer and several bodyguards.
At his London "diplomatic base camp" will be an array of the best and the brightest from his new administration. Chief among them will be former rival Hillary Clinton, now secretary of state and the public face of American diplomacy. His famously combative chief of staff, Rahm Emanuel, will also be travelling to London on Air Force One. Obama's economic team includes Larry Summers, head of the National Economic Council, and Christina Romer, chairman of the Council of Economic Advisers.
Apart from the 200 secret service personnel who will follow Obama on his European tour, the president's entourage will also include representatives of the White House Military Office, the White House Transportation Agency, the White House Medical Unit, the Marine Corps Helicopter Squadron, the State Department Presidential Travel Support Service, the US Information Agency, the Immigration and Naturalisation Service and the Customs Service.
In addition, there will be staff from the White House kitchen ready to turn out a quick burger should the president suddenly feel peckish.
Michelle Obama will have eight of her own staff, including a secretary, a press officer and bodyguards. And Obama's personal aide Reggie Love - called by the president "the kid brother I never had" - will be at hand to provide pens, Nicorette gum, throat lozenges, tea or even aspirins.
Barack brought his personal chef, 25 teleprompters , and his basketball playing bud, Reggie Love, his personal assistant and closest companion on the road. Love shoots hoops with him on the basketball court and watches sports with him on the television at night in his hotel suite.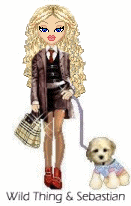 Wild Thing's comment........
I wonder if Obama has taken more people then any other President. It seems like it but I am not sure. Interesting though all the things they take with them.
Posted by Wild Thing at April 2, 2009 05:47 AM
---
Comments
Since when should the taxpayer be paying for an overseas trip for a buddy to shoot hoops with? I can't even afford a day trip.
Bob A.
Posted by: Bob A at April 2, 2009 07:00 AM
---
I wonder why no one is protesting how much this cost us honest, everyday Joe taxpayers? And why did Reggie Love have to go? And why 500 handlers? Geez. Just makes me sick to my stomach at how much this cost.
Posted by: Lynn at April 2, 2009 08:22 AM
---
I wonder if Reggie Love does those personal things for him after he uses the toilet? It sure sounds like it.
Posted by: BobF at April 2, 2009 11:13 AM
---
Obama promised all Americans would have exactly the same medical care he has. Where is my medical team?
Posted by: TomR at April 2, 2009 11:34 AM
---
Does he have his own 'Presidential Bidet'(A sanitary fitting for washing the nether parts of the body) or does Michelle use the garden hose. Or in this case one asshole washing the other.
Posted by: Mark at April 2, 2009 11:48 AM
---
Can anyone explain the 25 teleprompters to me? Eight teleprompters I could understand, three speechs per day, two teleprompter per speech and two for breakdowns. If he is doing more speaking than that then he is talking too much.
Is he giving teleprompters as gifts? That would be a little cheesy but shows more class than a Ipod.
Posted by: Avitar at April 2, 2009 01:42 PM
---
Bob A., I agree I don't think we should
be paying for friends on these trips.
Posted by: Wild Thing at April 2, 2009 11:42 PM
---
Lynn, I agree, I mean my gosh 500
handlers and his best buddy? sheesh
Posted by: Wild Thing at April 2, 2009 11:45 PM
---
Tom, DITTO that! Good one!
Posted by: Wild Thing at April 2, 2009 11:46 PM
---
Mark, LMAO good one. I wonder if Michelle
even knows what a bidet is. heh heh
Posted by: Wild Thing at April 2, 2009 11:49 PM
---
Avitar, I was wondering the same thing.
I wonder if they are in different sizes,
one for his wrist when he is just
walking around or something. hahaha
Posted by: Wild Thing at April 2, 2009 11:51 PM
---