« BRAVO ZULU ! Captain Phillips, and Navy SEALs on Capt. Rescued! | Main | Obama Brother Accused of UK Sex Assault »
April 13, 2009
Obama Announced the Addition of Apologist for Radical Islamists Dalia Mogahed to.....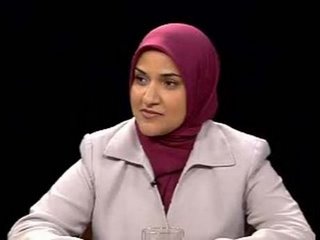 Obama ( The White House) has announced the addition of Dalia Mogahed to the President's Advisory Council on Faith-Based and Neighborhood Partnerships.
Ms Mogahed has a history as an apologist for radical Islamists and the Muslim Brotherhood. Much of her work has been in conjunction with her mentor, John Esposito.
Last year Gallup Press has published a book Who Speaks for Islam? By John L. Esposito, one of the Muslim Brotherhoods biggest supporters in the US (Prince Alwaleed bin Talal's Georgetown stooge), and Esposito protegee, the head of Gallup's Muslim division, Dalia Mogahed.
The book claimed that that their research proved that most Muslims are peace-loving moderates just like us. The amazing part of their research was THEY DIDN'T EVEN BOTHER TO FIND THE RIGHT NUMBERS! They just lied about what the numbers mean.
Ms. Mogahed was identified in 2003 as the Outreach Coordinator for the Islamic Center of Pittsburgh (ICP) whose co-founder recently lost a DOE security clearance and whose Imam will probably be deported on immigration violations. Ms. Mogahed is the daughter of Elsayed Mogahed, an Egyptian immigrant who is a former engineering scientist at the University of Wisconsin and director of the Islamic Center of Madison (ICM).
The website of the ICM links mainly to U.S. Muslim Brotherhood organizations and Souheil Ghannouchi, the President of the Muslim American Society (MAS), was ICM Imam and President for several years. The MAS is part of the U.S. Muslim Brotherhood and closest to the Egyptian Muslim Brotherhood.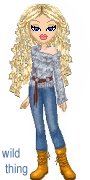 Wild Thing's comment.......
Once again the President of the United States is selecting his staff from the "realm" of those who
would destroy us.
Posted by Wild Thing at April 13, 2009 06:40 AM
---
Comments
Obama is at least a major supporter of islam. He may be a muslim at least in spirit. Through his help, muslims will make significant inroads into America. These whacky, slimy bastards have stated over and over that America neds to be destroyed and that America is incapatible with islam.
Hey DHS. This is one reason Americans are buying guns. To protect us from the mooselimb hordes.
Posted by: TomR at April 13, 2009 12:53 PM
---
Tom, yesss and what I do not understand
is this woman is totally connected to the
Muslim Brotherhood. Something that would
or has alarmed the FBI and DHS and all of
them for years. Now just because Obama is
president it is OK???? WTH is that, it
should not make any difference.
Evil is evil no matter what.
Posted by: Wild Thing at April 13, 2009 05:57 PM
---