« Obama Ends Europe Trip With Tour of Istanbul Mosque | Main | The GM and Segway PUMA 'car' »
April 08, 2009
Miss Universe Says Had "lot of fun" in Guantanamo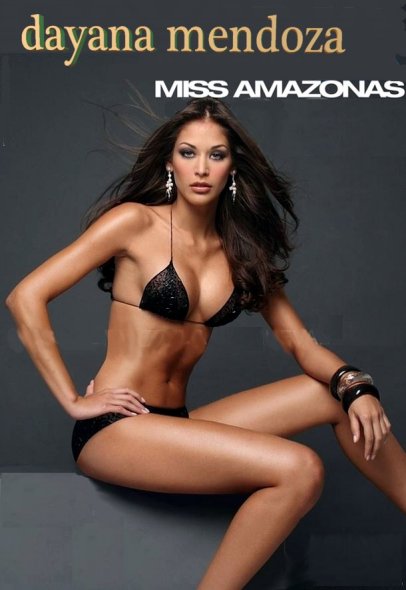 Dayana Mendoza of Venezuela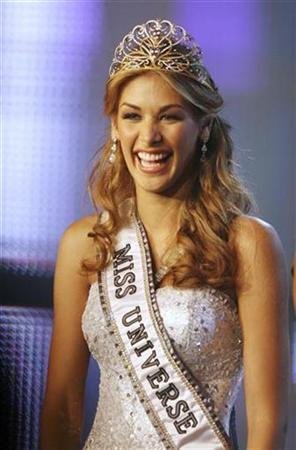 Miss Universe 2008 Dayana Mendoza
.
Miss Universe says had "lot of fun" in Guantanamo
A "relaxing, calm, beautiful place" may not be everyone's description of Guantanamo Bay, Cuba, where the United States holds about 240 prisoners in a detention center that has drawn condemnation from around the world.
But this was the opinion of reigning Miss Universe Dayana Mendoza of Venezuela, who visited the U.S. naval facility in eastern Cuba this month on a trip organized by the United Service Organizations (USO) which supports U.S. troops.
The Guantanamo Bay base, whose presence Cuba's government has contested as illegal for years, is used by U.S. authorities as a prison camp for foreign terrorism suspects. Critics have condemned it as a symbol of abuses in Washington's war on terrorism launched after the September 11, 2001, attacks.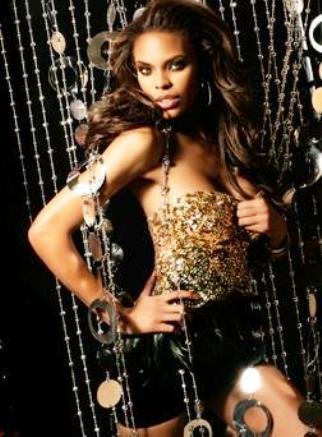 Miss USA Crystle Stewart
Caracas-born Mendoza, 22, who visited the facility March 20-25 along with Miss USA Crystle Stewart, 27, enthused about her Guantanamo trip as an "incredible experience" in a blog entry posted on the Miss Universe website dated March 27, 2009.
"It was a loooot of fun!," Mendoza wrote, describing how she and Stewart met U.S. military personnel and took rides around the camp, which is encircled by a barbed-wire fenced, minefields and watchtowers. She said they also visited a bar on the base and the "unbelievable" beach there.
"We visited the Detainees camps and we saw the jails, where they shower, how the(y) recreate themselves with movies, classes of art, books. It was very interesting," she wrote.
"I didn't want to leave, it was such a relaxing place, so calm and beautiful," she added.
Former detainees and human rights groups have alleged the use of torture, including "waterboarding" (simulated drowning) and other physical abuses, at the Guantanamo prison.
In a statement, the Miss Universe Organization said Mendoza and Stewart's trip to Guantanamo was part of a longstanding relationship with the USO and its entertainment program "which boosts the morale of U.S. troops."
"Dayana Mendoza's comments on her blog were in reference to the hospitality she received while meeting the members of the U.S. military and their families who are stationed in Guantanamo," Miss Universe Organization President Paula M. Shugart said in the statement.
"We will continue to show our appreciation and express our gratitude to the military personnel who serve our nation," Shugart said.
Recounting her "memorable" trip, Mendoza, who was crowned Miss Universe 2008 in Vietnam, said: "We also met the Military dogs, and they did a very nice demonstration of their skills. All the guys from the Army were amazing with us."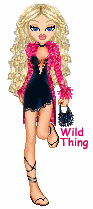 Wild Thing's comment.........
God bless our troops, I am so glad the USO does these things.

....Thank you Ben for sending this to me.
Posted by Wild Thing at April 8, 2009 06:50 AM
---
Comments
Awesome!!! Thank you USO. Those are some cuties, Mendoza has a wonderful natural smile.
Posted by: Jack at April 8, 2009 11:01 AM
---
Yeah Jack, I was looking at her smile too. That is a site to behold, eye-candy for sure and a great boost for the troops as well.
Posted by: Mark at April 8, 2009 11:15 AM
---
I am sure Miss Universe's president, Venezuela's Hugo Chavez, was really happy with her public statements. Probably bothered Obama a bit also.
Posted by: TomR at April 8, 2009 11:19 AM
---
Jack, yes she does have a great smile.
Posted by: Wild Thing at April 8, 2009 07:43 PM
---
Mark, hahahaha
Yes, the troops must have loved these
girls visit to see them. A heck of a
lot better then when Obama showed up.
Posted by: Wild Thing at April 8, 2009 07:46 PM
---
Tom, heh heh yes I bet Obama did't
like hearing how nice it was there
for the prisoners. haha
Posted by: Wild Thing at April 8, 2009 07:48 PM
---