« Tattoos From Auschwitz Horror Reunite Lost Inmates | Main | DHS Secretary Janet Napolitano STILL Attacking US Veterans »
April 20, 2009
Medal Received after 40 Years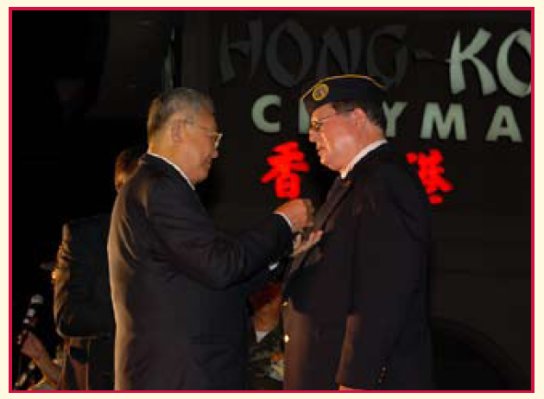 Former South Vietnamese Maj. Gen. Mach Van Troung presents the Republic of Vietnam Gallantry Cross to Norman Carrio, a former U.S. Army medic who earned the award while serving with the Army 15th Engineer Company at Dak To, Vietnam in 1967.
Norman Carrio was listening to a tape from his mother when he heard the sound at about 3 p.m. on Nov. 15, 1967.
An experienced combat medic serving with the U.S. Army 15th Engineer Company at Dak To Vietnam, Carrio knew it was incoming rockets. North Vietnamese Army regulars were trying to knock out an ammunition dump with more than 1,000 tons of munitions less than 100 meters from the company perimeter. When the ammo dump was hit, the
explosion shook the ground for miles, and for hours afterward munitions continued to explode.
A new company with only a few combat-experienced soldiers, the 15th stood its ground throughout the attack. The courage and tenacity of the soldiers resulted in the company being presented a Valorous Unit Award for actions at Dak To and Ben Het, South Vietnam.
On May 22, 2008, more than 40 years after an attack on the engineer company where Carrion served as a medic, he received a notice from the Army informing him he would receive the Republic of Vietnam Gallantry Cross with Palm Device. The omission of the award was discovered during a review of Carrio's records. Less than a month later, on June 15, 2008, former South Vietnamese Maj. Gen. Mach Van Troung formally presented the award during a ceremony at the Hong Kong Mall in Houston, Texas.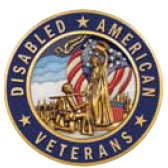 .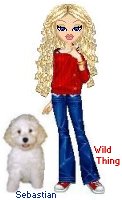 Wild Thing's comment..........
I am so glad to see our guys get the recognition that they deserve. I wish it did not have to be so long for it to happen.

....Thank you Jack for sending this to me.

Army Combat Engineers
Quang Tri & Chu Lai '68 -'69
67-69

Jack's blog is Conservative Insurgent

Posted by Wild Thing at April 20, 2009 03:45 AM
---
Comments
Wasn't that so cool?!
And I doubt The O had anything to do with it. He's too busy apologizing for all of America.
Posted by: yankeemom at April 20, 2009 07:57 AM
---
That is really something. How neat to have a former Maj Gen in the South Vietnamese Army award a South Vietnamese decoration 40 years after the event. Congratulations Mr. Carrio.
A few years ago a friend of mine passed away. He had been a Special Forces advisor to the South Vietnamese Airborne. At his funeral he had uniformed honor guards from the South Vietnamese Special Forces, South Vietnamese Airborne and US Special Forces. It was quite a ceremony.
Posted by: TomR at April 20, 2009 12:25 PM
---
Yankeemom, haha yes he sure is, he would have
something like this at the bottom of his list
of things to do if it was there at all.
Posted by: Wild Thing at April 20, 2009 04:21 PM
---
Tom, wow that is amazing. Thank you Tom so
much for sharing about that.
Posted by: Wild Thing at April 20, 2009 04:22 PM
---