« Oh my Gosh ~ Guy Gets Owned by Explosives on a Sledge Hammer | Main | Sgt. Darron Mikeworth After Long Recovery from Bomb Blast In Iraq Seeks Return to Army »
April 27, 2009
John Podesta's Letter Pushing For Judge Jay Bybee To Resign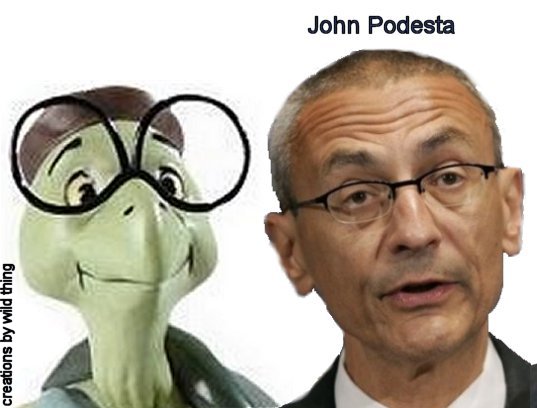 .
Podesta letter: Impeach Bybee
John Podesta, the head of a left-leaning think tank who ran the Obama transition team, is calling for the impeachment of Jay Bybee, a federal judge and former Bush administration official who wrote one of the "torture memos" made public last week.
In a letter to House Judiciary Committee Chair John Conyers (D-Mich.), Podesta says that since he has "issued opinions that violate the Constitution and concealed relevant aspects of his legal views and professional conduct from the Senate, Bybee has neither the legal nor moral authority to sit in judgment of others."
Podesta becomes one of the most prominent Democrats to push for Bybee's impeachment. The former Clinton chief of staff runs the influential Center for American Progress, and is close to the Obama administration. Obama has left open the door to prosecutions of the authors of the memos that authorized harsh interrogation techniques, even as the president has tried to tamp down calls for a congressional commission to investigate the matter.
Conyers last week announced that he would hold hearings on the memo writers, that while some of the authors were engaged in honest analysis, others were law breakers. He did not specify names, but warned, "We're coming after these guys."
Dear Chairman Conyers,
I am writing to ask you to consider holding impeachment hearings against 9th Circuit Court of Appeals Judge Jay Bybee, should he decide not to voluntarily resign.
As you are well aware, Judge Bybee is the only architect of the Bush administration's torture program to currently hold public office.
A legal memorandum signed by Judge Bybee when he was the head of the Office of Legal Counsel and recently released by the Obama administration approved the use of cruel, inhuman, and degrading techniques, including waterboarding, slamming a detainee into a wall, depriving a detainee of sleep for up to eleven days at a time, and trapping a prisoner in a "confinement box" with insects in order to induce terror. The techniques endorsed by Judge Bybee's memoranda violated U.S. law and our commitments under the United Nations Convention Against Torture.
On March 13, 2003, Judge Bybee was confirmed by a 74-19 vote in the Senate. During his Senate hearings, Mr. Bybee stonewalled the Judiciary Committee when asked about his role in national security matters. He said at the time, "As an attorney at the Department of Justice, I am obliged to keep confidential the legal advice that I provide to others in the executive branch." A number of Senators have now acknowledged that, had they known then what they now know, Judge Bybee would not have been confirmed.
Jay Bybee currently sits on the U.S. Court of Appeals, one level removed from the U.S. Supreme Court. He has taken an oath to uphold the Constitution. Yet, having issued opinions that violate the Constitution and concealed relevant aspects of his legal views and professional conduct from the Senate, Bybee has neither the legal nor moral authority to sit in judgment of others.
My organization, the Center for American Progress Action Fund, has collected signatures from approximately 20,000 Americans (see attached) who have expressed their deep-felt and sincere desire to see that Judge Bybee is held to account for authorizing torture. It is unacceptable to allow him to continue to serve in his current role. Judge Bybee should resign, but if he fails to do so, I urge you to begin impeachment proceedings against him.
Sincerely,
John Podesta


.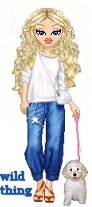 Wild Thing's comment........
Impeach Bybee? I say we give the man a promotion to the Supreme Court.
Speaking of the Constitution Podesta, what about Obama Mugabi's birth certificate?
George Soros he owner of the Democrat Party must have demanded this letter from his acolyte Podesta.
Posted by Wild Thing at April 27, 2009 05:46 AM
---
Comments
How about impeaching Pelosi for sitting through the hearings and then claiming she did not know. She is either grossly incompetent for being to stupid to ask questions or a liar. I believe both.
Bob A.
Posted by: Bob A at April 27, 2009 07:24 AM
---
Good point, Bob.
The eligibility petition has some 360,000 signatures I think the eligibility petition should have priority over the scam run by Podesta and Conyers.
They can't give it up. They want Bush so bad they are willing to destroy the country. These people are truly bastards.
Posted by: Mark at April 27, 2009 12:36 PM
---
Posted by: Bob A at April 27, 2009 06:24 PM
---
Bob A., that would be so GREAT.
I wish Fox would dig around and pull up
one of their old videos or quotes by
Pelosi back then to show what a liar she
is and how she truly was in the meeting
and knew about the memos and what they
said etc.
Posted by: Wild Thing at April 27, 2009 07:44 PM
---
Mark, Amen to that!
I used to think the left would stop the
hate for Bush simply by being tired of it.
It takes a certain kind of energy to hate
like they do, one that is not even good
for a person over a long period of time.
Maybe that is why so many Dems really look
and are such miserable people. YUK
I agree Mark, they are willing to sacrifice
our country to feed their hate.
Posted by: Wild Thing at April 27, 2009 07:48 PM
---