« Terrorists Pirates Are In For A Ship Storm | Main | American Captain Tries Daring Escape from Somali Pirates »
April 10, 2009
John Kerry Calls For Pirate Hearings As Drama Continues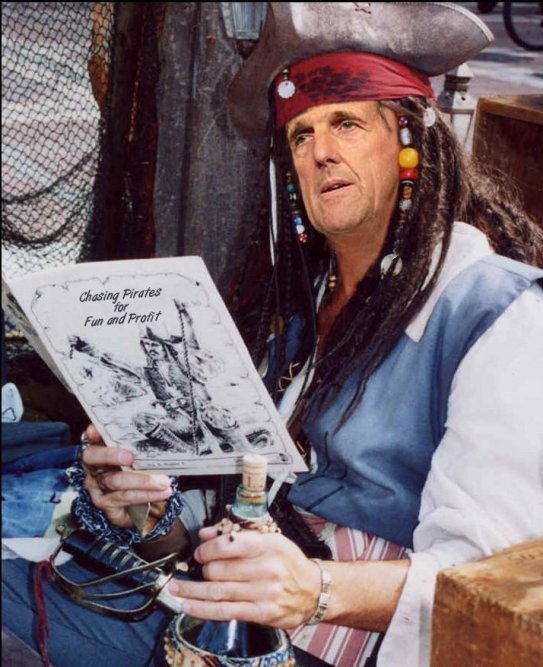 Kerry calls for pirate hearings as drama continues
By Bridget Johnson
The chairman of the Senate Foreign Relations Committee called for hearings on the mounting piracy threat as the fate of an American cargo-ship captain remained in limbo Thursday.
"These acts of piracy off of Somalia's coastline may seem surreal, but they're all too real and a thorough policy debate is long overdue," said Sen. John Kerry (D-Mass.) in a statement. "When Americans, including at least one from Massachusetts, are endangered, you've got a complicated and dangerous international situation brewing, and that includes questions about a hot-pursuit policy on Somalia's coastline."
The 20-member crew of the Maersk Alabama, which was carrying food from the World Food Program and the United States Agency for International Development to Kenya, managed to wrest control of the ship from the pirates after the Wednesday hijacking, but the ship's captain, Richard Phillips, was taken by pirates into a lifeboat that was drifting near the Alabama and the USS Bainbridge guided missile destoyer, which had arrived on scene to aid the ship.
On Thursday, the FBI had joined Department of Defense efforts to secure Phillips's release.
The pirate attack was not only the first on American sailors in 200 years, but the sixth in the span of a week along the lawless Somali coast.
"There have been more than 50 attacks in the area this year alone and the problem isn't going away," Kerry said. "I plan to hold hearings to further examine the growing threat of piracy and all the policy options that need to be on the table before the next fire drill becomes an international incident with big implications."
Vice President Biden was less forthcoming about the unfolding drama when asked at an economic recovery meeting Thursday what the U.S. was going to do about the pirates. "This is being worked on around the clock since this happened, and — but I'm not in a position, right now, to comment on it," Biden said as pool reporters were shown the door.
The Defense Department was similarly hushed Thursday. "There's intense interest in this, and I appreciate that, but I must ask that you appreciate the fact that this is an ongoing and unfolding situation," Defense spokesman Bryan Whitman told reporters at the Pentagon. "For those reasons, I will not talk in any detail of what the military aspect of this may or may not be."
Somali Foreign Minister Mohamed Omaar said Thursday, "The pirates are playing with fire and have got themselves into a situation where they have to extricate themselves because there is no way they can win."
Somalia's government has previously pledged to do more to combat piracy, but it only controls a few square miles in a country nearly the size of Texas.
Last December, the U.N. Security Council approved land and air attacks by other nations on pirate bases in Somalia. The U.S., the European Union, China, India and Iran contribute to patrols in the Gulf of Aden, but that has just driven pirates farther down the 1,900-mile Somali coast.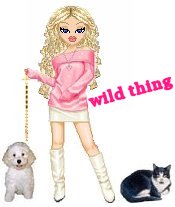 Wild Thing's comment........
Kerry probably wants the pirates to come before Senate hearings so they can ask the pirates what they can do for them.
Or maybe Kerry will write a few after-action reports and give himself a few more phony medals for fighting (pirates) , and then of course make the piracy problem America's fault.
When they hold hearings, don't they usually call the other side to testify? Will Kerry be subpoenaing the pirates?
Quote from John Kerry about the terrorists after 9-11 ....''We have to get back to the place we were, where terrorists are not the focus of our lives, but they're a nuisance,'' Kerry said.

....Thank you Mark for sending this to me.


Mark
3rd Mar.Div. 1st Battalion 9th Marine Regiment
1/9 Marines aka The Walking Dead
VN 66-67


Posted by Wild Thing at April 10, 2009 05:55 AM
---
Comments
And Obama is still mum. But then why would Obama who pirated our presidency comment on pirates. Yes, WT I guess Kerry will ask for a congressional medal of honor for fighting pirates. What a POS. Instead of subpoening the pirates to Washington why doesn't Kerry take some of his liberal cohorts to Somalia and talk to them. With any luck they won't come back.
Bob A.
Bob A.
Posted by: Bob A at April 10, 2009 07:35 AM
---
Incredible!!! Who will be his cohort this time, Al Hubbard again?
The only hearings Kerry should be in are his own for treason against this nation.
Posted by: Jack at April 10, 2009 09:39 AM
---
Hearings? What exactly are they going to tell him ? That yes there are Pirates out there still stealing ships for ransom ? We already know that.
Hey, how 'bout this you stupid son of a bitch, when these Terrorist bastards steel a ship we cut them in half and feed them to the fishes.
I can't believe we are Negotiating with Terrorists. This is unbelievable.
Posted by: Mark at April 10, 2009 12:07 PM
---
We are going to beat the pirates with congressional hearings? Kerry is one blatant example of why we need term limits.
Posted by: TomR at April 10, 2009 12:30 PM
---
Bob A., LOL I LOVE your suggestion. Even
if we could exchange Kerry for this Capt.
that would be good too and then just let
Kerry stay with the pirates.
Posted by: Wild Thing at April 10, 2009 11:54 PM
---
Posted by: Wild Thing at April 10, 2009 11:55 PM
---
Mark, the dems love their 'hearings' which
always end up to be a total waste of time.
Good suggestion Mark that works for me.
We better not give these terrorist one
penny.
Posted by: Wild Thing at April 10, 2009 11:58 PM
---
Tom,hahaha he sure is, this is the such a
stupid idea he has.
Posted by: Wild Thing at April 11, 2009 12:02 AM
---