« Obama Criticizes and Mocks Tea Parties and FOX ( Video) | Main | Such A Fuss Over Specter From The Left and Rino's ~ LOL »
April 29, 2009
Hate Crimes Bill H.R. 1913 Threatens Innocent Americans
Rep King discusses the Hate Crimes bill....Kings Amendment was shot down by the Democrats!


Congressman Steve King discusses the 'Hate Crimes' bill during the House floor debate on April 29, 2009.
King also offered an amendment that barred pedophiles from receiving special protection. Democrats said no.
"Because there is not definition of sexual orientation included within this law, under hate crimes bill H.R.1913, if a mother hits a perpetrator after discovering that they were molesting her child, she would be considered a hate criminal. If a man flashes a woman and she slaps him, she could be charged with a federal felony, and the man with a misdemeanor. This is clearly wrong."
The committee rejected a number of amendments offered by several members seeking to protect religious liberty, to protect the unborn, to protect against violence by illegal aliens, and to clarify the bill's meanings of "gender identity" and "sexual orientation."
.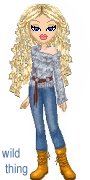 Wild Thing's comment......
What evil there is in the democrats that want to push this through. It really shocks me the more we find out about what they want to be covered and the kind of people that want to protect with this "Hate Crime "Bill H.R. 1913.
Posted by Wild Thing at April 29, 2009 02:27 PM
---
Comments
Yes, The Obammunist government along with it's cohorts in Congress are destroying the country, the people and any degree of common sense.
Bob A.
Posted by: Bob A at April 29, 2009 07:00 PM
---
So now pedophiles are protected by a New Federal Law. This also prevents self-defense and the protection of your family. This is insane.
Posted by: Mark at April 29, 2009 07:25 PM
---
Bob A., they sure are. This news about this
hate crime bill is really upsetting.
Posted by: Wild Thing at April 29, 2009 08:01 PM
---
Mark, yes, I was really shocked to find
this added thing out about it.
I cried, it is like you said, this Bill
is insane.
Posted by: Wild Thing at April 29, 2009 08:03 PM
---
I would say I may have been a "victim" of "hate crimes" in 1973. That was when I enlisted. Since the War in Vietnam was still on, some of my own classmates ridculed and derided me. and at times it was vicious. I was called evil by one of the girls I graduated with. The same girl, after I retired and went back, wanted me to talk to her son about joining the Armed Forces. I told her to take a hike and reminded her of when I went in. she said, and I quote "it was different then"
Double standard showing it's colours.
The author of HR 1913 is a traitor to his country and should be dealt with accordingly.
Posted by: Glenn Cassel AMH1(AW) USN RET at April 30, 2009 08:22 AM
---