« Biden Warns Israel Not to Attack Iran ( actually he is threatening Israel) | Main | White House Denying Obama Bow OK Let's Make It A Grovel! »
April 09, 2009
Grand Ayatollah and Mahmoud Ahmadinejad Feel A Thrill Going Up Their Leg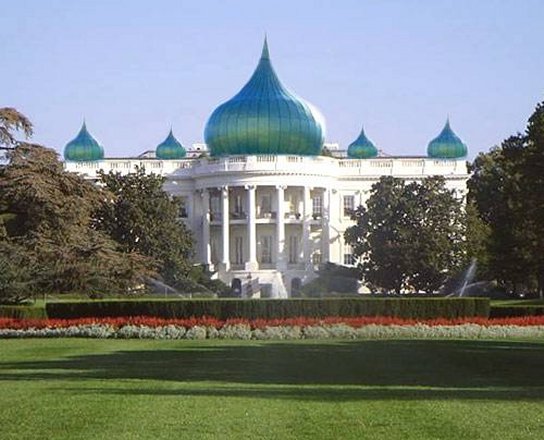 The Democratic Party with HUSSEIN Obama
Grand Ayatollah sees Obama sincere in Muslim message
BEIRUT, April 8 (Reuters)
One of Shi'ite Islam's highest religious authorities praised... the "sincerity" of .... Obama's message to the Muslim world and predicted a positive outcome for his approach to Iran.
Grand Ayatollah Sayyed Mohammed Hussein Fadlallah said Obama appeared to be a man of "human values" but would be judged on his actions. The ayatollah urged Obama to rethink policy on the Israeli-Palestinian conflict..... "This man does not lack sincerity in what he is saying about Islam,"


Mahmoud Ahmadinejad says Iran is ready to talk to 'honest' Barack Obama
Iran's hardline President said yesterday that his country would welcome talks with America should Barack Obama prove "honest", a clear sign that the US leader's recent videotaped message to the Iranian people had increased pressure on Tehran to respond.
The conciliatory comments by President Ahmadinejad show that he does not want to appear extremist towards the new US Administration before elections in June. There is an enormous desire among most Iranian voters for an end to its international isolation.
"The Iranian nation welcomes a hand extended to it, should it really and truly be based on honesty, justice and respect," Mr Ahmadinejad said in a speech broadcast live on state television.
He was responding fully for the first time to Mr Obama's video message beamed into Iran last month, at the Persian New Year, in which the US President urged co-operation and dialogue.
"But if, God forbid, the extended hand has an honest appearance but contains no honesty in content, it will meet the same response the Iranian nation gave to Mr Bush ," Mr Ahmadinejad warned.

Obama Wins Praise From Many Muslims
Obama wins praise from many Muslims But some remain skeptical, say they're awaiting concrete action
CAIRO
The Middle East is finding, to its amazement, that it may actually like America's new leader. Barack Obama has impressed many Arabs and Muslims with promises to open a new page after years of distrust during his first presidential venture to the Islamic world this week.
It's a startling change for a region where they chucked shoes at his predecessor George W. Bush and still want to burn Bush in effigy even after he's out of office.
But Obama's charm has hiked expectations he will change American policies that have angered many Arabs and Muslims, and some remain skeptical. Top on nearly everyone's list: They want Washington to press for the creation of a Palestinian state to resolve the Israeli-Arab conflict — something Obama has promised to do.
"Everyone is optimistic about this man," Nasser Abu Kwaik, a barber in the West Bank town of al-Beireh, said Wednesday. "He is different, and he could be a friend to the Muslim world."
'Like a fresh breeze' Many in Muslim countries echoed the words of one Indonesian woman, "I believe him."
"For the Islamic world," Obama's comments "are like a fresh breeze," said Ikana Mardiastuti, who works at a Jakarta research institute.
Obama's visit to Turkey this week was full of gestures calculated at showing he is a friend to Muslims, all aired live on Arab satellite TV networks like Al-Jazeera. The top headliner was his sound bite that the U.S will never be "at war with Islam." In a speech to Turkey's parliament, he mentioned the Muslims in his own family, a topic he avoided back home in his presidential campaign.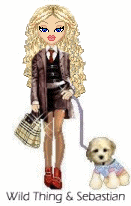 Wild Thing's comment.......
Translation: The see Hussein as a sincere Muslim.
If you have the time, please go to the Terrorists page I created at my website. Scroll down and see the list of attacks by Muslims. And this is not even the list that would be for all countries, this is only one that is about terrorists attacking Americans ( civilians and military bases).
Wild Thing's Terrorists page
These attacks were done by sincere Muslims, good Muslims, dedicated Muslims.
Posted by Wild Thing at April 9, 2009 04:47 AM
---
Comments
One of the many skeletons in Obama's closet is his islamic faith. We have seen more examples of that then we have seen of his birth certificate.
Posted by: TomR at April 9, 2009 11:05 AM
---
Of course obama is sincere, one muzzie to another would never break his word. Doesn't matter how many Americans get killed as long as obama's message is consistent with his Moslem cult.
Posted by: Mark at April 9, 2009 01:51 PM
---
Tom, gosh that sure is the truth.
I guess he tested the water with this
trip he just made. He kissed up to the
Muslims big time and now what is next?
That is a scary thought.
Posted by: Wild Thing at April 9, 2009 07:28 PM
---
Mark, yessss, he has a whole bunch of
new friends now on his cell phone, all
muzzies.
Posted by: Wild Thing at April 9, 2009 07:33 PM
---