« Song of the Olga Groped-Man | Main | Biden to US: Hunker in the Bunker! »
April 30, 2009
Gov. Palin On American Choppers Show Tonight
Date: Tonight
Where : American Choppers on TCL ( The Learning Channel )
Time: 2100
.
Alaska Governor Sarah Palin recently welcomed the crew from Orange County Choppers – whose custom motorcycle business is featured on TLC's American Chopper – to Anchorage where show star Paul Teutul Sr. researched building a bike to honor Alaska's 50-year anniversary of being a state.
"It means so much to the state of Alaska that these guys are building this bike that will honor statehood here," Palin says in the episode, airing April 30 at 9 p.m.
Paul Sr. hangs out with the Governor in her office and talks about the Alaskan weather, snowmobiling and fishing in the summer. "I inherit whatever [husband] Todd rejects from the year before," Palin says.
After inviting the OCC crew back for the summer months, she suggests having fun Alaska style, saying, "We'll ride the bike to the fishing hole."
Although initially nervous about the meeting, Paul Sr. says that he felt Palin was "a real down to earth person to talk to."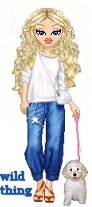 Wild Thing's comment.....
I have never seen the show before, but this is exciting. I will watch it for sure.
Posted by Wild Thing at April 30, 2009 06:55 AM
---
Comments
Gotta watch this. Haven't seen OCC for a while, but I like it and Sarah ought to really add to the fun of the show.
Posted by: TomR at April 30, 2009 12:34 PM
---
Thanks WT, I'll try and catch it. I like OCC except for the constant bickering between father and son that affects all the crew.
Posted by: Jack at April 30, 2009 02:03 PM
---
I watch it all the time. Kind of a redneck thing I guess. I love the fighting between them. But in the end it all works out.
Posted by: Old Soldier at April 30, 2009 02:20 PM
---
Thanks everyone, I am looking forward to it.

Posted by: Wild Thing at April 30, 2009 07:34 PM
---
My son is in a Dayhab program with Devereux Foundation. They work volunteer 4 days and have a free day on Friday, but no money for recreation. About 3 weeks ago they went down to Orange County Choppers and it was good. My daughter and her group went with Jim's group. They just got to see how they do these.
Bob A.
Posted by: Bob A at April 30, 2009 08:56 PM
---
Orange County Choppers is just off of what was Stewart Air Force Base. It is still home to a fleet of large cargo planes for the NY National guard.
Bob A.
Posted by: Bob A at April 30, 2009 09:00 PM
---