« American Captain Tries Daring Escape from Somali Pirates | Main | Taps Played on the Horn With The Heart of a Child »
April 10, 2009
God Bless Rove, He Calls Biden 'Liar' After VP Boasts of Scolding Bush
Former George W. Bush White House adviser Rove tells FOX News' Megyn Kelly that Vice President Joe Biden is simply creating fictional stories when it comes to the supposed details of a particular meeting with the former president.
Rove Calls Biden 'Liar' After VP Boasts of Scolding Bush
Republican strategist Karl Rove called Vice President Biden a "liar" on Thursday, dramatically escalating a feud between Biden and aides to former President George W. Bush over Biden's claims to have rebuked Bush in private meetings.
"I hate to say this, but he's a serial exaggerator," Rove told FOX News. "If I was being unkind I would say liar. But it is a habit he ought to drop."
Rove added: "You should not exaggerate and lie like this when you are the Vice President of the United States."
Biden's office did not immediately respond to a request for comment, although Biden spokesman Jay Carney told Fox on Wednesday: "The vice president stands by his remarks."
Carney was referring to two controversial assertions by Biden, the latest coming Tuesday during an interview on CNN.
"I remember President Bush saying to me one time in the Oval Office," Biden began, "'Well, Joe,' he said, 'I'm a leader.' And I said: 'Mr. President, turn and around look behind you. No one is following.'"
The exchange is purely "fictional," said Rove, who was Bush's top political adviser in the White House.
"It didn't happen," Rove, a FOX News contributor and former Bush adviser, told Megyn Kelly in an interview taped for "On The Record." "It's his imagination; it's a made-up, fictional world.
"He ought to get out of it and get back to reality," Rove added. "He's making this up out of whole cloth."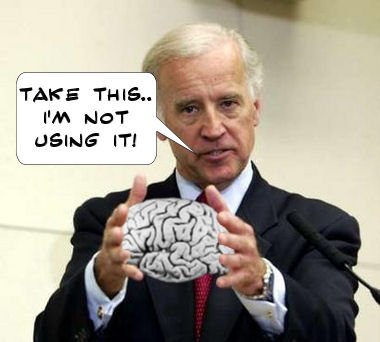 Bush Aides Challenge Biden's Boasts of Oval Office Slapdowns
I remember President Bush saying to me one time in the Oval Office," Biden told CNN, "'Well, Joe,' he said, 'I'm a leader.' And I said: 'Mr. President, turn and around look behind you. No one is following.'"
That exchange never took place, according to numerous Bush aides who also dispute a similar assertion by Biden in 2004, when the former senator from Delaware told scores of Democratic colleagues that he had challenged Bush's moral certitude about the Iraq war during a private meeting in the Oval Office. Two years later, Biden repeated his story about dressing down the president.
"When I speak to the president - and I have had plenty of opportunity to be with the president, at least prior to the last election, a lot of hours alone with him. I mean, meaning me and his staff," Biden said on HBO's "Real Time with Bill Maher" in April 2006. "And the president will say things to me, and I'll literally turn to the president, say: 'Mr. President, how can you say that, knowing you don't know the facts?' And he'll look at me and he'll say - my word - he'll look at me and he'll say: 'My instincts.' He said: 'I have good instincts.' I said: 'Mr. President, your instincts aren't good enough.'"
Bush aides now dispute the veracity of both assertions by Biden.
"I never recall Biden saying any of that," former White House press secretary Ari Fleischer said after reviewing detailed notes of Bush's White House meetings with Biden, which include numerous direct quotes from Biden. "I find it odd that he said he met with him alone all the time. I don't think that's true."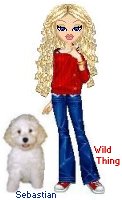 Wild Thing's comment......
I'm glad someone finally said it. It drives me nuts how politcians and spokespeople for politicians will not come out and say someone is lying. They're always tiptoeing around actually saying someone is lying. Biden is such an idiot.
I am so glad Rove is speaking up...keep it coming Rove!!
Democrats Lies just a few of many I will list below:
Al Gore invented the Internet.
Bill Clinton recalled the black churches burning in the Arkansas of his youth.
John Kerry could have made Christopher Reeve walk.
Hillary dodged sniper fire in Bosnia.
Obama was born as a result of Selma.
Biden says he he told off W.

....Thank you Mark for sending this to me.

Mark
3rd Mar.Div. 1st Battalion 9th Marine Regiment
1/9 Marines aka The Walking Dead
VN 66-67


Posted by Wild Thing at April 10, 2009 02:40 PM
---
Comments
Mark Levin once referred to Joe Biden as the dumbest man in the Senate, but Biden's been promoted to the 2nd dumbest man in the world.
Posted by: Mark at April 10, 2009 05:24 PM
---
I have posted a couple of "funny clips" on Biden. He is a joke, a BAD one but never the less a joke.
Posted by: Bob A at April 10, 2009 08:35 PM
---
Joe Biden's hair implants are alive and well. So far his follicles have outlived his testicles.
-- Norman Liebmann
Posted by: Jack at April 10, 2009 10:57 PM
---
Mark, hahaha you are so right, Biden has
been promoted.
Posted by: Wild Thing at April 10, 2009 11:30 PM
---
Bob A., yes he is, he is better off not
speaking. haha
Posted by: Wild Thing at April 10, 2009 11:33 PM
---
Posted by: Wild Thing at April 10, 2009 11:34 PM
---