« Lt. Andrew Kinard, Trace Adkins, the West Point Cadet Glee Club at the Academy of Country Music Awards | Main | American Tea Party Anthem (with words) by Lloyd Marcus »
April 07, 2009
Geithner, and Obama Cause Corporations To Head To Switzerland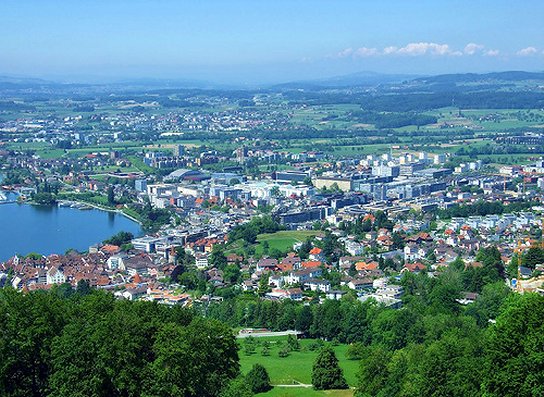 Corporate oil booms in low-tax Switzerland
By Sam Cage
ZUG, Switzerland, March 12 (Reuters) - The tidy towns and mountain vistas of Switzerland are an unlikely setting for an oil boom.
Yet a wave of energy companies has in the last few months announced plans to move to Switzerland -- mainly for its appeal as a low-tax corporate domicile that looks relatively likely to stay out of reach of Barack Obama's tax-seeking administration.
In a country with scant crude oil production of its own, the virtual energy boom has changed the canton or state of Zug, about 30 minutes' drive from Zurich, beyond all recognition. Its economy was based on farming until it slashed tax rates to attract commerce after World War Two.
It still has a chocolate-box old town with views over a lake to the high Alps, but is now surrounded by gleaming corporate offices -- including commodity trader Glencore and oil refiner Petroplus -- shopping malls and housing developments.
Local authorities say about 13 percent of full-time jobs in Zug canton are in the raw materials sector.
Over the past six months companies including offshore drilling contractors Noble Corp and Transocean, energy-focused engineering group Foster Wheeler and oilfield services company Weatherfield International have all announced plans to shift domicile to Switzerland.
"Switzerland has a stable and developed tax regime and a network of tax treaties with most countries where we operate," Transocean Chief Executive Bob Long said in a statement in October, when it announced its move. "As a result, the redomestication will improve our ability to maintain a competitive worldwide effective corporate tax rate."
"One trend that we see is that particularly Bermuda-based companies are now moving to Switzerland," said Martin Frey, a partner at law company Baker & McKenzie. "That may only partly be obviously for tax reasons, but also for security reasons and the fact that the Obama administration may go after them."
Analysts note that because Switzerland has its own tax treaty with the United States, blacklisting it at a corporate or individual level could cause unproductive diplomatic incidents.
Switzerland, which is not a member of the EU, denies the cantons' special status violates its free trade deal with the bloc and rejects negotiations with Brussels on fiscal matters.
But it has pledged to consider some other company taxation regulations the EU has objected to, such as the status of foreign companies, aiming to ensure these go beyond thinly staffed headquarters to invest and create jobs in Switzerland.
Companies say Switzerland's attractiveness as a corporate location goes beyond tax to include easy and efficient transport, a high quality of life high and well-trained staff.
In the current climate, the attractions for the companies that move clearly outweigh one drawback: by making the switch they potentially sacrifice inclusion in stock market indexes such as the closely watched benchmark Standard & Poor's 500.
"In the past and most recently with Transocean, Standard & Poor's has ruled that the process of redomesticating to Switzerland renders a company 'ineligible for continued inclusion' in the S&P 500," said Macquarie Research analyst Angie Sedita in a note.
In buoyant times, inclusion in such indexes has offered access to equity capital. But the S&P 500 has fallen more than 50 percent since Obama was elected.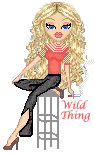 Wild Thing's comment.......
You know what, I can hardly blame them. Nuts cases like Geithner and his love for threatening to fire CEO's which is of course only a beginning of the power he intends to use on all of us if he wants to. Obama and his bully tactics with his reference to pitchforks and so many things with his destroying the American Dream. With Obama it is the American Nightmare! Add in Pelosi and Barney Frank and any number of the stupid big business hating democrats this move thing is no surprise. And not new either.
Their going after big business here in America is stupid. Like Nicholas says, he never worked for a poor man. All this destroying our economy by Obama and Geithner is going to cost more unemployment as companies big and small won't be able to afford to stay in business. They don't like companies that make a profit.
Big money making companies don't only do a lot of hiring, they also do a lot of donating even if it is for tax write offs the places they donate to benefit.
I think it was Brach's Candy that moved less than 100 miles-from the US to Canada...
That move saved them $80 million per year in reduced sugar costs since our sugar is twice what the world price is...
$80 million a year, every year...
The US government chases good companies out of here...
One day, an iconic company, think Coca-Cola or Pepsi or one like that will relocate elsewhere.
Coke and Pepsi already gets the majority of their profits from overseas. Why should they stay here and pay the 2nd highest tax rate in the world. Additionally, they like all corps are subject to the insane labor laws, OSHA, lawsuits, etc...
We continually 'beat up'our successful companies, i.e.
A T & T in the 80's
Microsoft in the 90's
Exxon (and other energy companies) in the 2000's
tobacco, pharmaceuticals, the list continues...
Noble and Transocean moves to Switzerland would be a great tragedy. These two companies represent some of the best of what America has to offer. They are small energy companies, called "independents," competing across the world against large companies, most of them foreign, and a much of their competition are companies that are at least partially or entirely supported by a foreign state.
It is well know in the industry that some of the sharpest and best qualified [in terms of intelligence and also the kind of instinct that comes from years of handling responsibility in a competitive, stressful environment] foremen and drillers come from the small American energy independents.
However, companies like Noble and Transocean are faced with little choice. Remember that although they are small and based here in the US, in recent decades most of their work has been overseas. They can't face the prospect of competing for jobs when their costs, due to higher current US taxes and much higher forecasts for taxes in the near future, are higher than the competition.
The whole thing is a darn shame. Again, I feel horrible because I know we are losing companies that represent the best of American ingenuity and entrepreneurial spirit.
It is politicians using class warfare, pure and simple to extract money from the producers in our society to give to non-producers.
Will the producers ever get fed up and when they do, what will happen?
Maybe move to Switzerland....it seems so. And I honestly can't blame them at all.
Our country has been the single most creator of wealth,and now the left wants to destroy that, they are not going to like it when they get their wish.
Posted by Wild Thing at April 7, 2009 05:40 AM
---
Comments
I remember hearing people say how Bush should have stepped in and stopped companies from going overseas, but that's not the job of the President. Now with Obama, they just act like it's okay, no harm done. They made fun of Bush, but refuse to say one bad word about Obamanation. I don't blame companies for leaving--the business taxes in this country are too high to begin with. And what's the use in trying to make it in the business world if they're just going to take your profits? Ireland is enjoying a resurgence as well from foreign companies--low taxes make it a dream place to move your business.
Posted by: Lynn at April 7, 2009 08:17 AM
---
The only alternative to these companies moving their headquarters is to go out of business. The high taxes we have on business cannot be sustained if America is to be competitive. If America lowered it's business tax to a third of what it is now, we would get a lot of our companies and manufacturing back.
Posted by: TomR at April 7, 2009 12:26 PM
---
Lynn, you are soooo right!
I hate that this is happening. I can't blame them, it is not we the citizens driving them away, it is our stupid government and the taxes and rules etc.
Posted by: Wild Thing at April 7, 2009 07:53 PM
---
Tom, I agree so much, they would love to come back and they would too if what you said would happen.
Posted by: Wild Thing at April 7, 2009 07:55 PM
---
Hello Wild Thing
I totally fell upon your web page by accident. Fantastic mix of girls, guns, and correct-wing non-pc information. I lifted your video and initial comments re "A Tale of Two Bows" to add to my personal page of PATRIOT RESISTANCE. If you have not heard of this new and fast growing movement, you are in for a delightful surprise. I have no doubt that you too will soon be an active and contributing member. Check out the main web-site, and then check out my personal page:
http://www.resistnet.com/
http://www.resistnet.com/profile/MartinSheppard
Thank you for your good work and God Bless You.
Martin Sheppard
Patriot
Posted by: Martin Sheppard, Patriot at April 11, 2009 01:04 AM
---