« Obama May Block Sun's Rays to End Global Warming | Main | Obama and Democrats Desperate For Future Votes Will Push Immigration Bill »
April 10, 2009
Fallen Soldier's Dad, American Airlines Team Up to Ship Donated Supplies to Iraq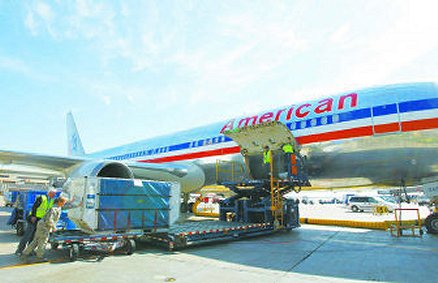 American Airlines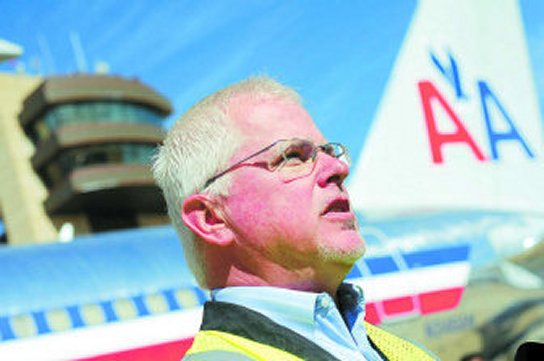 Alan Burks , father or fallen soldier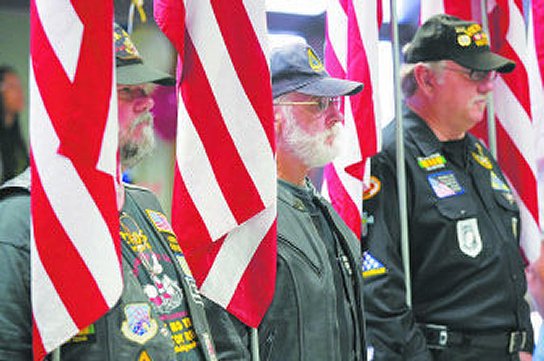 Patriot Guard Riders

Fallen soldier's dad, American Airlines team up to ship donated supplies to Iraq
D/FW AIRPORT
Alan Burks invited himself on this flight, the one that took off in the early afternoon Wednesday bound for the Middle East.
On board the American Airlines 767 were 2 tons of supplies from the nonprofit he started in memory of his son Pete, an Army platoon leader from Dallas killed by a roadside bomb in Iraq in 2007. No way would Burks miss the chance to go and mingle with the troops. He took Pete's younger brother, Zac, with him to share in the experience.
"He's more than ready," Zac Burks said. "This has been his job basically since Pete was killed — raising money to support the troops and Iraqi children. This opportunity was a dream come true."
It is an unusual journey for American Airlines, which had never devoted an entire plane to donated supplies for a war zone. But the airline has increasingly been providing air support to related causes through its 2-year-old Veterans Initiatives program.
This just happened to be the biggest yet.
The 767, with a crew of four pilots and six flight attendants, all of whom donated their time, carried more than 20 tons of supplies for Iraqi children and several dozen entertainers from Dallas-Fort Worth to Kuwait City.
From there, the cargo and passengers were taken by Air Force aircraft into Iraq, where soldiers and Marines can take the notebooks, pencils, white boards and soccer balls to schools. Also packed on board were more than 6,000 pairs of Crocs donated by the shoemaker.
"You know the old joke about having to walk five miles to school uphill and barefoot?" said American Airlines captain Jim Palmersheim, who served in the Army and is director of Veterans Initiatives. "The truth is that a lot of these kids in Iraq actually do that."
A majority of the cargo came from Operation Iraqi Children, an organization established by actor Gary Sinise and author Laura Hillenbrand to provide basic school supplies. Palmersheim met Sinise not long ago, and the idea for the flight took shape.
The airline also contacted Alan Burks, who with Pete Burks' fiancee established the Unsung Hero Fund in the weeks after his son's death. That organization has since shipped 4 tons of goodies for the troops and aid for Iraqis, every bit of it handed across a post office counter.
"Most of our expenses are postage," Burks said. "That's why it was like Christmas when they said we could get all these supplies over there for free."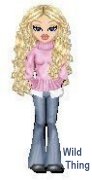 Wild Thing's comment.......
Beautiful story about noble efforts in remembrance of our heroes. And to generous and honorable contribution by American Airlines too.
Alan Burks son Army 2nd Lt. Peter H. Burks


A Dallas soldier killed by a roadside bomb in Iraq is being remembered as a dedicated team player who felt the call to serve.
Army 2nd Lt. Peter H. Burks, 26, died Nov. 14 when his vehicle was hit just outside the Green Zone in Baghdad. He was assigned to the 4th Squadron, 2nd Stryker Cavalry Regiment
Throughout his life, 2nd Lt. Peter Haskell Burks was known as a dedicated team player, a trait he maintained as an Army troop leader in Iraq.
On Wednesday he was commanding a unit just outside the Green Zone in Baghdad when his vehicle was hit by a roadside bomb. Lt. Burks received shrapnel wounds to his head, and five of his men were injured.
"Peter's first words when the explosion happened ... he asked his men, 'Are you OK?' " said his father, Alan Burks of Celina. "Then he said, 'I'm OK.' From what we've learned from the officers who were there, he was conscious for a short period of time."
Lt. Burks, 26, died at the scene Wednesday. His body arrived Friday in Dover, Del., en route to Dallas from Iraq.
Lt. Burks' last actions were no surprise to his father.
"He told me, over and over and over again, he said: 'Dad, my job is to get my 17 guys home safe. ... Then after that I'll get myself home safe.' "
Posted by Wild Thing at April 10, 2009 04:47 AM
---
Comments
Wonderful story Chrissie. "Dad, my job is to get my 17 guys home safe. ... Then after that I'll get myself home safe." Perfect reference when thinking about the meaning of Good Friday. An American Hero through and through.

Posted by: James M at April 10, 2009 06:32 AM
---
What a family, still selflessly giving after all they've been through. God bless them all.
Posted by: Jack at April 10, 2009 10:22 AM
---
Amazing how you can live your whole life and try to do the right thing. Then you lose your son only to find the true reason for it all has been there all along. Times like these brings out the very best in people and this is another shining example of what it is to be an American.
God bless them all, indeed.
Posted by: Mark at April 10, 2009 12:41 PM
---
This has been news here in Dallas. I get the PGR email notices even though I can't ride with them. One funny aspect in their email notice is to not bring guns or knives to this event because they all to go through TSA security at DFW airport.
A lot of good people have been involved in this mission. I am glad to see Mr Burks and his other son Zac are going on the flight. I am sure they will be well received by the troops in Iraq.
Posted by: TomR at April 10, 2009 01:00 PM
---
James M., your so right, he really had the mindset of a leader.
Posted by: Wild Thing at April 10, 2009 04:26 PM
---
Jack, they sure are. They will touch many lives
with the kind of people they are.
Posted by: Wild Thing at April 10, 2009 04:28 PM
---
Mark, you said that so beautifully it
brought tears to my eyes.
Posted by: Wild Thing at April 10, 2009 04:31 PM
---
Tom, thank you so much for sharing about that.
I thought of you when I saw it said Dallas.
That is interesting about the notice there
about the knives and guns when going to the
airport. I noticed in the memos I get in my
email from them how careful they are in
helpful things to do and not do.
Posted by: Wild Thing at April 10, 2009 04:35 PM
---