« Hate Crimes Bill ~ H.R. 1913 ~ Attacks Free Speech | Main | Rep. Pete Hoekstra Says Congress Knew About the Interrogations »
April 23, 2009
Actors from "The Unit" TV Show and Others Visit The Troops in Afghanistan
Actor Robert Patrick from the CBS television series "The Unit" cheers on fellow cast member Max Martini in a race with soldiers assigned to Combat Outpost Deysie, Afghanistan, April 22, 2009. Navy Adm. Mike Mullen, chairman of the Joint Chiefs of Staff, is on a six-day tour of the U.S. Central Command area of responsibility escorting a USO tour, meeting with counterparts and visiting troops. DoD photo by Navy Petty Officer 1st Class Chad J. McNeeley
Chairman Brings USO Show to Remote Afghan Bases
CAMP EGGERS, Afghanistan, April 22, 2009 – Max Martini, who plays Army Master Sgt. Mack Gerhardt in the CBS show "The Unit," raced up a steep hill at a combat outpost in 28 seconds.
"I can't be beat by an actor," said one real soldier, who raced up the same course in 24 seconds. Cheers resounded.
The good-hearted race was part of a USO show that Navy Adm. Mike Mullen, chairman of the Joint Chiefs of Staff, brought to Afghanistan today.
On what's known as a "handshake tour," Mullen brought long-time Los Angeles Dodgers manager Tommy Lasorda, basketball hall of famer David Robinson, as well as Martini and fellow cast members of "The Unit," Dennis Haysbert and Robert Patrick to meet, speak to -- and compete with -- U.S. servicemembers at out-of-the way bases.
"They bring a little bit of America to the troops," Mullen said. "I try to bring USO entertainers on as many of the trips as I can, because they do brighten everybody's day."
Mullen praised the USO troupe for its commitment to servicemembers. "I'm delighted that they would take their personal time to do this," Mullen said.
Lasorda praised the young men and women he met, saying they "are what America is all about."
Robinson, who graduated from the U.S. Naval Academy and served as a naval officer before his professional basketball career with the San Antonio Spurs, said he is impressed by the commitment the servicemembers show. "These are men and women who walk our streets, but understand why it is important to serve," he said.
In addition to its visit here, the troupe visited Forward Operating Base Airborne and Combat Outpost Deysie today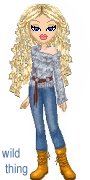 Wild Thing's comment......
I love the TV show " The Unit", and they visited the troops last July too.
Cast From TV Show "The Unit" Visit The Troops
They may have gone other times too, I hope so . I know the troops really love to see them.
Posted by Wild Thing at April 23, 2009 07:55 AM
---
Comments
Thats great with this Buzzard in the White House these troops need all the support they can get. It is one thing to have to watch your front but quite another to have to worry about the rear echlon stabbing you in the back while you are fighting for your country.
God Bless our Valiant Troops.
Posted by: Mark at April 23, 2009 02:32 PM
---
Mark, you sure said exactly how it is for
our troops.Thank you so much!
Posted by: Wild Thing at April 23, 2009 07:35 PM
---