« The Return of the Godfathers as Mob Bosses are Released | Main | Oh my Gosh ~ Guy Gets Owned by Explosives on a Sledge Hammer »
April 27, 2009
Hate Crimes Bill H.R. 1913 Primed For House Debate

Congressman Rooney offered an amendment asking that veterans be added to the list of protected under the act.
Enter Congresswoman Wasserman-Schultz.......
Congresswoman Debbie Wasserman-Schultz says veterans are not "real victims" of hate crimes during a Judiciary Committee markup of H.R. 1913, the Local Law Enforcement Hate Crimes Act of 2009.

Philadelphia Newspaper .....The Bulletin
A federal bill that would amend the hate crimes law to include crimes against people due to their sexual orientation, was approved late last week by the House Judiciary Committee, clearing the way for the bill's consideration by the full House of Representatives.
The bill, also known as the Local Law Enforcement Hate Crimes Prevention Act, passed the Judiciary Committee by a vote of 15-12. The bill is similar to one that was passed by the House two years ago and has received criticism from those concerned that the legislation could be used to persecute Christians who do not approve of homosexual practices.
The Judiciary Committee rejected a number of amendments offered by several congressman seeking to protect religious liberty, to protect the unborn, to protect against violence by illegal aliens and to clarify the bill's meanings of "gender identity" and "sexual orientation." One of the rejected amendments, offered by Congressman Gohmert of Texas, sought to ensure that ministers could not be prosecuted for abetting a hate crime simply because they preach from the Bible.
"The federal hate crimes bill is bad news for everyone," said Pacific Justice Institute President Brad Dacus, who testified against the bill two years ago. "Instead of treating all crime victims equally, it creates a caste system where select groups, such as gays and lesbians, are given greater priority in the criminal justice system.
"This is not progress; it is political correctness. In other nations and states, the adoption of hate crimes legislation has been the first step toward widespread suppression of speech and ideas critical of homosexuality."
The House could debate the bill as early as this week, and President Barack Obama is expected to sign the measure if it reaches his desk.

.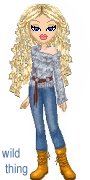 Wild Thing's comment........
We have such an awesome Constitution, and I will never understand in a gazillion years why the left hates it so much. And we have had the best country in the entire world, no other country can compare to the United States of America, so that too I will never comprehend the reason why so many want to change it in any way.
This administration is not intent on wiping out militant Islamism; they are intent on wiping out any opposition to them in this country. They are more concerned with control of the right, keeping us silent, and not allowing us to speak out.
I am grateful to the voices that have spoken up to the left, few I know but at least some have. I hope and pray this bill will be stopped.
Posted by Wild Thing at April 27, 2009 05:44 AM
---
Comments
Posted by: Bob A at April 27, 2009 07:16 AM
---
Wasserman-Shultz doesn't want to include military and veterans because most are White, male, non Jewish, straight. According to her, almost everyone in her district is a victim of some sort.
The idea of hate crimes is silly. A crime is a crime, not an idea. I guess we could have hate robberies and hate car jackings also.
Posted by: TomR at April 27, 2009 01:13 PM
---
This type of legislation is a hate crime.
Posted by: Jack at April 27, 2009 02:23 PM
---
I'm Jewish so if you fuck with me I'll contact the ACLU and sue your ass for commiting a hate crime. (wasserman is a douche)
Posted by: cuchieddie (Known Infidel) at April 27, 2009 04:54 PM
---
This has nothing to do with 'hate-crimes'. This is all about free speech and the 1st Amendment.
They are putting limits on what you can say and how far you can go with it.
This will also include telling the truth about democrats during an election. McCain-Feingold sure back fired on him as this is aimed at the conservatives and limiting what we can say.
Rush Limbaugh will be the democrats first target with this bogus Hate speech legislation. Afterall he had the gaul to say he hoped Obama will fail. Thats what this is all about shutting up the Right.
Posted by: Mark at April 27, 2009 06:02 PM
---
Bob A., oh wow thank you so much and for
the link too.
Posted by: Wild Thing at April 27, 2009 08:08 PM
---
Tom,yes, I agree, they are just using this
for their own agenda.
Posted by: Wild Thing at April 27, 2009 08:10 PM
---
Jack, good one, they should tell them
that when they debate it. The BILL itself
is the real hate crime.
Posted by: Wild Thing at April 27, 2009 08:14 PM
---
cuchieddie (Known Infidel), good one
and I agree too about Wasserman.
Posted by: Wild Thing at April 27, 2009 08:17 PM
---
Mark, I agree, they want to get rid of
Rush and hate him almost as much as they
hate Bush.
Posted by: Wild Thing at April 27, 2009 08:21 PM
---