« U.N. Resolution Seeks to Criminalize Opinions That Differ With Islamic Faith | Main | Rush to Judgment by Mark Steyn »
March 05, 2009
The Sack Lunch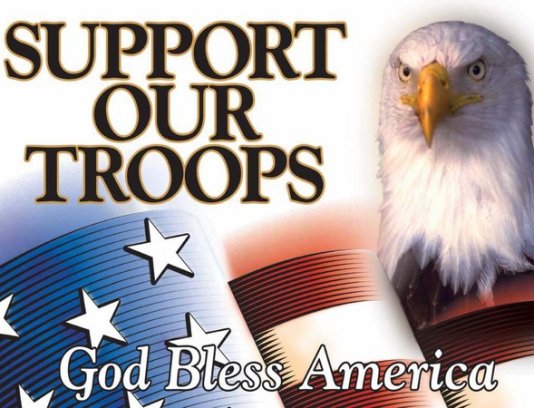 The Sack Lunches
I put my carry-on in the luggage compartment and sat down in my assigned seat. It was going to be a long flight. 'I'm glad I have a good book to read Perhaps I will get a short nap,' I thought.


Just before take-off, a line of soldiers came down the aisle and filled all the vacant seats, totally surrounding me. I decided to start a conversation. 'Where are you headed?' I asked the soldier seated nearest to me.
'Petawawa. We'll be there for two weeks for special training, and then we're being deployed to Afghanistan
After flying for about an hour, an announcement was made that sack lunches were available for five dollars. It would be several hours before we reached the east, and I quickly decided a lunch would help pass the time..
As I reached for my wallet, I overheard soldier ask his buddy if he planned to buy lunch. 'No, that seems like a lot of money for just a sack lunch. Probably wouldn't be worth five bucks. I'll wait till we get to base'
His friend agreed.
I looked around at the other soldiers. None were buying lunch. I walked to the back of the plane and handed the flight attendant a fifty dollar bill. 'Take a lunch to all those soldiers.' She grabbed my arms and squeezed tightly. Her eyes wet with tears, she thanked me. 'My son was a soldier in Iraq ; it's almost like you are doing it for him.'
Picking up ten sacks, she headed up the aisle to where the soldiers were seated. She stopped at my seat and asked, 'Which do you like best -beef or chicken?'
'Chicken,' I replied, wondering why she asked. She turned and went to the front of plane, returning a minute later with a dinner plate from first class. 'This is your thanks.'
After we finished eating, I went again to the back of the plane, heading for the rest room. A man stopped me. 'I saw what you did. I want to be part of it. Here, take this.' He handed me twenty-five dollars.
Soon after I returned to my seat, I saw the Flight Captain coming down the aisle, looking at the aisle numbers as he walked, I hoped he was not looking for me, but noticed he was looking at the numbers only on my side of the plane.
When he got to my row he stopped, smiled, held out his hand, an said, 'I want to shake your hand.'
Quickly unfastening my seatbelt I stood and took the Captain's hand. With a booming voice he said, 'I was a soldier and I was a military pilot.
Once, someone bought me a lunch. It was an act of kindness I never forgot.' I was embarrassed when applause was heard from all of the passengers.
Later I walked to the front of the plane so I could stretch my legs.
A man who was seated about six rows in front of me reached out his hand, wanting to shake mine. He left another twenty-five dollars in my palm.
When we landed I gathered my belongings and started to deplane.
Waiting just inside the airplane door was a man who stopped me, put something in my shirt pocket, turned, and walked away without saying a word.
Another twenty-five dollars!


Upon entering the terminal, I saw the soldiers gathering for their trip to the base. I walked over to them and handed them seventy-five dollars. 'It will take you some time to reach the base. It will be about time for a sandwich. God Bless You.'
Ten young men left that flight feeling the love and respect of their fellow travelers. As I walked briskly to my car, I whispered a prayer for their safe return. These soldiers were giving their all for our country. I could only give them a couple of meals.
It seemed so little...


A veteran is someone who, at one point in his life,wrote a blank check made payable to 'America for an amount of 'up to and including my life.'
That is Honor, and there are way too many people in this country who no longer understand it.'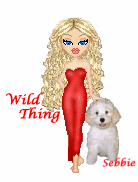 Wild Thing's comment......
This is wonderfull, I just love stories like this. God bless our Veterans, our troops and I pray more people do things like this.

.... Thank you John for sending this to me.

John
US Navy
62-68


Posted by Wild Thing at March 5, 2009 05:44 AM
---
Comments
In January I was traveling from Buffalo to Kansas City. I was in the very last seat of the aircraft and just before the door closed, a standby passenger got on and was seated right in front of me. While the flight attendants were checking everybody's seat belt, one of them came to the standby passenger and asked if he was "active duty". The man said yes and the flight attendant said, "come with me, we're putting you in first class". It made me feel good to see United Airlines take care of our GI's like that.
Posted by: BobF at March 5, 2009 07:40 AM
---
I can't count all the times that people treated me to lunch or a ride. I was in the Army during Vietnam, a time when anti military feeling was at it's peak. I received a lot of disrespect, especially from my own age group. Yet there were people who also went out of their way to show their gratitude and respect for my service. These folks were all age groups and all over the country, even in California.
America is full of good people. I like it that our soldiers are now treated like the heroic warriors that they are. Their families are respected and their sacrifices are honored.
Posted by: TomR at March 5, 2009 12:00 PM
---
Wow, this is emotional, like Tom I saw it both ways during the same era, to get affordable public transportation we had to travel in uniform or pay the extra tariff on transportation out of pocket. Or hitchhike. Dunno if any of you remember $79.50/month and you paid for toiletries, haircuts and laundry out of that stipend, it didn't spread very far. Most folks shunned service members in uniform, we traveled standby 'space available' whether that be by air, rail or bus, full paying passengers rightfully went before dogfaces. My worst nightmare was in the winter of '65-'66, nothing was moving due to weather, finally got a Greyhound to haul me back to CA, that bus slid off the road at Grant's Pass, Oregon, all day before another bus came to transfer us too, then we were on our way, as it was I was 5 days AWOL, Got to my destination very late at night, only to find my duffle was missing, on the other bus, timbuctu, somewhere, who knows? It was in the belly of that stalled bus. AWOL, no clothes, out of uniform, not even a tooth brush or razor and broke, it took a while to get it sorted out and yes I had a statement of charges for a new clothing issues. Greyhound never anted up one cent or found the missing baggage. I flew back on a milk run after AIT, we hit every small town from Atascadero to Yakima, cold and hungry in an old Gooney Bird C-47 making the mail run, grateful for the ride, you could count the passengers and crew on one hand. That beast constantly backfired flames out the engine exhaust with oil streaking all along the fuselage and windows as we flew through the night. At Yakima it was mid winter, all I had on was dress greens, no coat, it was near zero out, I walked the 3 miles from the airport to the Bus depot to find it closed. This was like 2 AM, the next bus out was at 9 AM, I hoofed it up the street about 10 blocks, there was a grocery with the lights on, I went over to the lights in front to dig out my Eisenhower jacket out of that duffle, someone inside the store stocking shelves opened the door and said get in here where it's warm. I was their guest until the bus depot opened, they fed me and let me nap in their break room, I have never forgotten that. The rest of the times I traveled I was being heckled by anti-war idiots, in '68 -'69, while under strict orders not to fight back. Today it's much better but those factions are still out there. It's our jobs to ensure the troops never get that treatment.
Posted by: Jack at March 5, 2009 04:47 PM
---
BobF., oh wow that gave me goosebumps. Thank you for sharing about that Bob.
Posted by: Wild Thing at March 5, 2009 08:05 PM
---
Tom, I wish with all my heart that every person you met when you got back was like the ones that showed their gratitude and respect for your service.
You all are so awesome to do what you have done and deserve tremendous respect and gratitude every day.
Posted by: Wild Thing at March 5, 2009 08:11 PM
---
Jack, thank yo ufor sharing about that. I am so sorry all of that happened. I agree too, when I saw what was going on with the Vietnam Vets I swore if I could do anything about this never happening again I would do all I could to keep it from doing that.
Posted by: Wild Thing at March 5, 2009 08:15 PM
---