« Guantanamo Detainees May Be Released in U.S. | Main | House Passes Mandatory National Service Bill aka The HR 1388 Bill, "Give" Act »
March 20, 2009
Gov.Sarah Palin to Rejects 55% of Stimulus Bill
Sarah Palin turns down millions(55 percent) in federal stimulus funding for Alaska

Gov. Sarah Palin just told reporters that she's accepting only 55 percent of the federal economic stimulus money being offered to Alaska. The governor said that she will accept only about $514 million of the $930 million headed to the state.
"We are not requesting funds intended to just grow government. We are not requesting more money for normal day-to-day operations of government as part of this economic stimulus package. In essence we say no to operating funds for more positions in government," Palin said.
The biggest single chunk of stimulus money that Palin is turning down is $160 million for education. There's also $17 million in Department of Labor funds (vocational rehabilitation services, unemployment services, etc.), about $9 million for Health and Social Services and about $7 million for Public Safety. The full list and the specifics aren't available from the governor's budget department yet.
Palin said she'll work with the Legislature if it decides that it wants to go ahead and accept the money (although she didn't rule out vetoes). But the deadline for the Legislature to decide could be April 3. Legislators from both parties said, if that is the deadline, it doesn't leave them much time to sort through it all.
Reaction among lawmakers was mixed. Members of the all-Republican state Senate minority said Palin is taking a wise course and it's important not to accept federal money that could end up costing the state in the long run.
Anchorage Democratic Rep. Les Gara suggested Palin could be pandering to voters outside Alaska and said it's hurting the state's education, public safety and quality of life.
"I'm worried the governor is taking this sort of national political stance which is that she's going to be the opposite of Barack Obama on everything," he said.
U.S. Sen. Mark Begich quickly issued a written statement today calling for lawmakers to accept the remainder of the stimulus money.
"I trust the legislature will do the right thing and take Alaska's share of the money for education in the economic recovery package," the statement quotes Begich as saying. "We owe it to our children to give them the most opportunities possible, and this is money fairly allocated to Alaska in this stimulus package."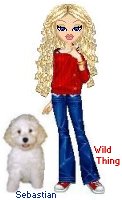 Wild Thing's comment.........
Good job, Sarah! You make us proud. Sarah walks the walk.
Governor Sarah Palin of Alaska went on record recommending her state avoid approximately half of the stimulus package. Some highlights:
"We can't accept the bait."
"We are not accepting funds, intended though, to just grow government."
"We are not going to increase our dependence on Washington."
And my favorite is when she quotes Thomas Jefferson:
"When all government domestic and foreign, in little as in great things, shall be drawn to Washington as the center of all power, it will render powerless the checks provided on one government on another, and will become as oppressive as the government from which we separated."
Accepting too much from Washington, dillutes the separation of powers, and eventually leads to a government much like the one, America first declared independence from.

....Thank you Jack for sending this to me.

Army Combat Engineers
67-69

Jack's blog is Conservative Insurgent

Posted by Wild Thing at March 20, 2009 06:48 AM
---
Comments
Thanks Chrissie. Unlike former Alaska Governors who would have taken it all and whined for more, this lady has class. I still have ties up there and their economy is in the crapper too. Restrictions on the transport of natural gas internally and for export to the lower 48 have curtailed some major revenue streams, one, a fertilizer plant had to shutdown due to lack of gas supply, I don't expect this to turn around as long as the Democrats control it all.
Posted by: Jack at March 20, 2009 08:50 AM
---
Sarah Palin has guts as well as brains. She is rejecting the growth of government short time funded by Washington. She is trying to keep Alaska as independent of Washington DC and the Federal government as possible. She realizes that the purpose of the stimulus package is more government control.
Of course, the Dems in Alaska want the whole package so they can buy reelection votes.
Posted by: TomR at March 20, 2009 12:14 PM
---
The only republican with a spine. The media knows it too they keep trashing her every chance they get.
Posted by: Mark at March 20, 2009 02:25 PM
---
Jack, I agree, there is nothing we can do about any of this. I did contact my Sen.'s and begged them to vote no on this.
Posted by: Wild Thing at March 20, 2009 05:55 PM
---
Tom, your so right, it is all about votes.
Posted by: Wild Thing at March 20, 2009 05:57 PM
---
Mark, they sure do, they will never stop, they hate what she stands for, goodness and things to be conservative.
Posted by: Wild Thing at March 20, 2009 06:01 PM
---