« Even In Death | Main | Classless Couple Barack and Michelle Obama Once Again SNUB Britain »
March 06, 2009
FDIC's Bair Says Insurance Fund Could Be Insolvent This Year

Bair Says Insurance Fund Could Be Insolvent This Year
Federal Deposit Insurance Corp. Chairman Sheila Bair said the fund it uses to protect customer deposits at U.S. banks could dry up amid a surge in bank failures, as she responded to an industry outcry against new fees approved by the agency.
"Without these assessments, the deposit insurance fund could become insolvent this year," Bair wrote in a March 2 letter to the industry. U.S. community banks plan to flood the FDIC with about 5,000 letters in protest of the fees, according to a trade group.
"A large number" of bank failures may occur through 2010 because of "rapidly deteriorating economic conditions," Bair said in the letter. "Without substantial amounts of additional assessment revenue in the near future, current projections indicate that the fund balance will approach zero or even become negative."
The FDIC last week approved a one-time "emergency" fee and other assessment increases on the industry to rebuild a fund to repay customers for deposits of as much as $250,000 when a bank fails. The fees, opposed by the industry, may generate $27 billion this year after the fund fell to $18.9 billion in the fourth quarter from $34.6 billion in the previous period, the FDIC said.
The fund, which lost $33.5 billion in 2008, was drained by 25 bank failures last year. Sixteen banks have failed so far this year, further straining the fund.
Angry Bankers
Smaller banks are outraged over the one-time fee, which could wipe out 50 percent to 100 percent of a bank's 2009 earnings, Camden Fine, president of the Independent Community Bankers of America, said yesterday in a telephone interview.
"I've never seen emotions like this," said Fine, adding that he's received more than 1,000 e-mails and telephone messages from angry bankers.
"The FDIC realizes that these assessments are a significant expense, particularly during a financial crisis and recession when bank earnings are under pressure," Bair wrote. "We did not want to impose large assessments when the industry and economy are struggling. We searched for alternatives but found none better."
The agency, which has released the change for 30 days of public comment, could modify the assessment to shift the burden to the large banks "that caused this train wreck," Fine said. "Community bankers are feeling like they are paying for the incompetence and greed of Wall Street," he said.
Legal Constraints
Bair dismissed that suggestion.
"For risk-based assessments, our statute restricts us from discriminating against an institution because of size," Bair wrote.
The deposit insurance fund won't dry up because the government can get funds from the industry and congressional appropriations, and borrow from the Treasury, Chip MacDonald, a partner specializing in financial services at law firm Jones Day, said today in a telephone interview.
"As a depositor, I am not worried in the least," MacDonald said. "No one is going to let the FDIC go without any money."
Consumers should watch this issue closely, said Edmund Mierzwinski, consumer program director at U.S. PIRG, a Boston- based consumer-watchdog group.
"I wouldn't take their money out of the bank yet," Mierzwinski said. "If the FDIC is saying that there is this serious problem, then we should all be concerned. I think there is a chance the FDIC is going to have to ask taxpayers for money in the future."
No Taxpayer Funds
Bair rejected arguments that the agency should use government aid to rebuild the fund. The FDIC has authority to tap a $30 billion line of credit at the Treasury Department and legislation pending in Congress would boost the amount to $100 billion.
"Banks, not taxpayers, are expected to fund the system," Bair said. Asking for taxpayer support "could paint all banks with the 'bailout' brush."
Bill Seeks $500 Billion for FDIC Fund
Senate Banking Committee Chairman Christopher Dodd is moving to allow the Federal Deposit Insurance Corp. to temporarily borrow as much as $500 billion from the Treasury Department.
The FDIC would be able to borrow as much as $500 billion until the end of 2010 if the FDIC, Fed, Treasury secretary and White House agree such money is warranted.
.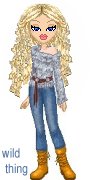 Wild Thing's comment.......
Obama is implementing a radical socialist agenda in the middle of a financial crisis to bust the USA down from super power status.
The bigger the crisis these National Socialists can create, the more power over the lives of Americans they can take. Right Rahm?
White House Chief of Staff Rahm Emanuel Wish List
Obama, ""Just a gyration. Pay No attention." We have an imbecile for President.

....Thank you Mark for sending this to me.

Mark
3rd Mar.Div. 1st Battalion 9th Marine Regiment
1/9 Marines aka The Walking Dead
VN 66-67


Posted by Wild Thing at March 6, 2009 05:45 AM
---
Comments
If Obama wants crisis, a run on the banks would really serve his purpose. Again, as in the mortgage crisis, mainly responsible people would be hurt. People who thought ahead and saved some money.
Obama hates responsible people. They are the most difficult to socialize. So he will break them financially and remove that bit of independence. Socialism needs sheep.
Posted by: TomR at March 6, 2009 11:59 AM
---
I'm thinking very seriously of buying a wall safe, then withdrawing all of our money from Wells Fargo and paying for everything with cash.
Posted by: cuchieddie-25th ID Vet at March 6, 2009 02:17 PM
---
Been there, FDIC held my mortgage from '85 through '89, I couldn't buy it either, they sold it to some 'investors' who sold it to more 'investors'. Bend over and grab those ankles, as mortgage payers you are not safe!!! Not even if you 'own' the place free and clear. They steal your life force and like a damned spider, leave your spent carcass, to prey on another unsuspecting body. Socialism is Communism!!!
Posted by: Jack at March 6, 2009 02:25 PM
---
Tom, your so right. I really freaked out when I read this article last night when working on the post. I think only one other time in my life did I feel like what they call and anxiety attack. Not able to breath all the way and heart pounding. I got up from the computer and went outside and walked around in the dark on the patio for awhile just trying to calm down.
It was such a weird feeling and all due to fear. Fear of being homeless or no money to pay for a roof over our head etc. I really freaked for a little while. haha
Posted by: Wild Thing at March 6, 2009 07:35 PM
---
cuchieddie-25th ID Vet, we have a wall safe but we up till now have only kept enough cash in it in case of a hurricane. That was one of the things on the list of things to do to have cash during hurricane season.
But this is alarming what is happening and much bigger then a hurricane.
Posted by: Wild Thing at March 6, 2009 07:38 PM
---
Jack oh my gosh how horrible to have that happen. I am so sorry that happened to you.
I agree, "Socialism is Communism!!! "
Posted by: Wild Thing at March 6, 2009 07:40 PM
---