« Democrat Senator Chris Dodd & His Many Scandals | Main | Japan Prepares for North Korea Missile Launch »
March 31, 2009
ChiComs Hack Congress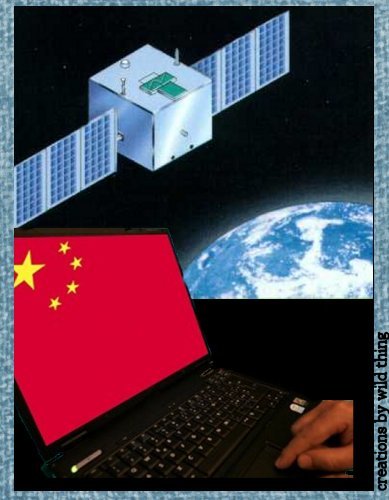 ChiComs Hack Congress
Republican members of the House of Representatives weren't surprised by the report over the weekend that entities with ties to the Communist Chinese government had been spying on more than 100 governments and other institutions, such as the Dalai Lama, via a computer program.
The ChiComs and hacker organizations routinely attempt -- sometimes successfully -- to hack into House computer systems, as well as other U.S. government institutions.
"Beyond vigilance and security, there isn't much more we can do about it," says a House Republican member, who says that last year colleagues' computers were hacked after they or their staffs had met with human-rights advocates on ChiCom human rights abuses. "It's getting now that you just expect it, and plan for it," says the member.
Yet even though House Republicans have raised the issue with Democrat leadership, House Speaker Nancy Pelosi has chosen not to pursue the issue with the Chinese government. "Her position is that our national security agencies and Homeland Security are dealing with this issue, we don't have to," says a House Democrat leadership aide. "It's not her place."
Yet according to some House Democrats, she has chosen to insert herself into business negotiations or business dealings between California constituencies and the Chinese business entities, all of which have ties in some form to the ChiCom government.
But Pelosi's soft on China's cyberterror strategy may backfire on her. The Obama Administration is expected to announce next week an aggressive plan to counter such hacking and data theft.
.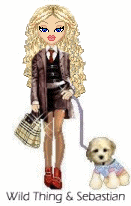 Wild Thing's comment........
This has been going on for awhile, and it just keeps getting worse. I will never forget ChinaGate that Bill and Hillary Clinton brought us. And how they got away with what they did. I always thought once we had a Republican president this all would be taken care of and fixed so to speak to go back to keeping us safe, our military information safe etc.
The articles below are not recent, some are from 2006,2007 and 2008. But I thought it interesting to check and see just how much has been happening and all related to this article that Mark sent to me.
And one other thing, I was very naive and did not know we were borrowing money from China, so when I found that out it really freaked me out. To be indebted to a communist country is so wrong in more ways then I can even put into words. This whole thing puts us in a postion of weakness, how can we go after a country for hacking into our goveornment, and military computers when we owe them so much money??
Given the amount of money we've borrowed from China and how dependent our economy is on them- I expect NOTHING to be done about this -maybe a little tsk-tsking- but nothing meaningful.

The ChiComs got into the Pentagon, it probably was a piece of cake to get into the White House. ( Links below)
Chinese military hacked into Pentagon
"The Chinese military hacked into a Pentagon computer network in June in the most successful cyber attack on the US defence department, say American ­officials."

China-sourced fake chips used in US military, says BusinessWeek
"Fake microchips from China are causing a growing number of failures in military systems, according to an investigation by BusinessWeek magazine."
China hijacks Google, Yahoo, MSN, Youtube
"US Internet search engines in China were being hijacked and directed to Chinese-owned Baidu, analysts said Wednesday, speculating that this may be retaliation for the White House award to exiled Tibetan leader the Dalai Lama."
""It seems like China is fed up with the US, so as a way to fight back, they redirected virtually all search traffic from Google, Yahoo and Microsoft to Baidu, the Chinese based search engine," the analysts wrote."

Selling National Security (China bids for portion of 3Com)
"China bids for firm that makes "intrusion prevention" technology for the Department of Defense.
THE CHINESE ANNOUNCED on Saturday that they would be buying into the company that provides the Pentagon with technology to prevent cyber-attacks--of the sort the Chinese launched a few weeks ago. Why worry? We are all free traders now, according the president and his secretary of the Treasury--all except misguided Democrats, trade unions, displaced workers, and those who worry about our national security."

Will 3Com Deal Funnel U.S. Secrets to China?
""This goes right to the heart of cyber security," said Republican congressman Duncan Hunter on a recent appearance on "Lou Dobbs Tonight." Readers may recall that the CNN anchor was a vocal opponent in 2006 of Dubai Ports World's bid to operate a few big U.S. ports."

Cisco partners with Chinese appliance maker
"Cisco Systems will partner with one of China's largest appliance makers to develop networking gear for homes, the Associated Press reported ,"
Cisco China
" Cisco has taken its U.S.-based infrastructure and applied it to China. It is stunning in its impact as one notes how so much of what is being done in the United States in terms of the intranet has been transferred to China. "
China Telecom Selects Cisco as Primary Supplier for ChinaNet 2006 Expansion
"Cisco Systems today announced that China Telecom has selected the Cisco® Internet Protocol Next-Generation Network (IP NGN) architecture as the foundation of its 2006 ChinaNet network expansion and has named Cisco as the primary equipment provider for the project. Cisco solutions that will be deployed in ChinaNet's network include the high-end Cisco CRS-1 Carrier Routing System and significant upgrades to its existing Cisco 12000 Series Routers, which will expand the ChinaNet core network's capabilities, reliability and scalability."

....Thank you Mark for sending this to me.

Mark
3rd Mar.Div. 1st Battalion 9th Marine Regiment
1/9 Marines aka The Walking Dead
VN 66-67


Posted by Wild Thing at March 31, 2009 05:44 AM
---
Comments
The bitter fruits of globalism. China is sold, given, steals technology from us. We make it easy with via kumbaya politics, crooked politicians and crooked businessmen.
WT. I also did not know until about 18 months ago how much debt we owed China. It is criminal that we borrowed that much from them. Again it is a part of that globalist mentality that has been selling America off for decades.
I just wonder if we can use that debt as a weapon by threatening to default, or if that would be worse for us. Things are changing right now and the dollar is losing it's value as the world's most powerful currency. There is talk of a universal currency. That would make the globalists happy and further erode America's place as the world's most powerful economic engine.
Posted by: TomR at March 31, 2009 12:24 PM
---
Clinton can be blamed for this one. Selling Missile technology to the chinese, computer secrets and having undocumented Chinese working on top secret projects. The democrats are the destruction of this country.
We are watching the collapse of our country in slow motion and there is nothing we can do about it.
Posted by: Mark at March 31, 2009 06:33 PM
---