« Join Me in Some Fun in a Time Out | Main | Pete Olson is Unflappable »
March 17, 2009
Baghdad Bob Gibbs: "Cheney Most Popular Member Of GOP Cabal -- After Rush"
"I guess Rush Limbaugh was busy so they trotted out the next most popular member of the Republican cabal," Gibbs said in a sarcastic tone.

White House Press Secretary Robert Gibbs responding to a question about comments by former Vice-President Dick Cheney that President Obama is seeking to take advantage of the Economic Crisis to radically expand government in all kinds of ways.

I posted this yestersay, this is what Cheney said: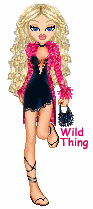 Wild Thing's comment.......
They have to attack whoever is effective to be able to continue with their smoke and mirrors. Cheney does not back down and neither does Limbaugh. I am surprised that this halfwit knows the word "cabal". LOL
When did any press secretary for a Republican president demonize the opposition party in this fashion?
Posted by Wild Thing at March 17, 2009 06:42 AM
---
Comments
That's right gibbs Give Mr. Cheney and Mr. Limbaugh Control of the Country For Two Weeks I am willing to say they'll destroy liberalism and socialism AND communism i.e. dems unions federal programs (irs etc.) and rinos. AND with the tax policies that have been introduced they'll take george soros for every penny he has. Oh, and nuke the russians the iranians the chicoms the north koreans the syrians hamas hezbullah hugo chavez and castro then they'll go after the gun control freaks and make it law that every United States Citizen keep at least One Assault Rifle in the Home (The Cheney Doctrine) secure the border blow up the u.n. and then they'd have breakfast. The Subsequnt 13 1/2 days will be spent vacationing in West Palm Beach Florida.
Posted by: JohnE PFC U.S. Army at March 17, 2009 03:17 PM
---
JohnE PFC U.S. Army , giggle oh yesssss I would love to have Cheney and Limbaugh in charge, even for two weeks lke you said.
Posted by: Wild Thing at March 17, 2009 11:21 PM
---
Can I have piece of this clown. Huh? Can I?
Give me about 15 minutes with him. That's all I want. 15 minutes and he will have an entirely new attitude.
Posted by: Glenn Cassel AMH1(AW) USN RET at March 18, 2009 09:47 AM
---