« Kudos to Senator Tom Coburn GREAT Speech | Main | Outstanding Airmen of the Year SrA Polly-Jan Bobseine »
March 29, 2009
Angela Merkel,the German chancellor Says NO to UK Brown and B.Hussein Obama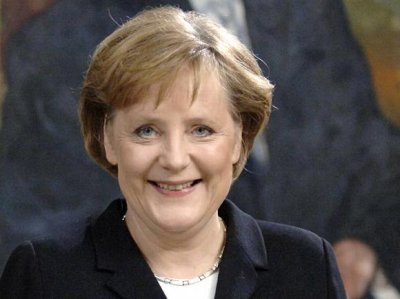 Brown snubbed over tax

GORDON BROWN'S carefully laid plans for a G20 deal on worldwide tax cuts have been scuppered by an eve-of-summit ambush by European leaders.
Angela Merkel, the German chancellor, last night led the assault on the prime minister's "global new deal" for a $2 trillion-plus fiscal stimulus to end the recession.
"I will not let anyone tell me that we must spend more money," she said...
The attacks on Brown's ambitions for the G20 to inject more money into the world economy come at the end of a week where the prime minister has travelled to three continents to build support for his proposals.
The likely deadlock at this week's meeting will kill any remaining hope that Alistair Darling's April 22 budget will offer significant tax cuts.
The assault by European Union leaders also represents a defeat for President Barack Obama, who is desperate for other big economies to copy his $800 billion stimulus plan.
"There will be a very long communiqué, but there won't be much in it," said a Washington economist.
Obama Faces Cold Reception in Europe. Support Has Turned to Opposition Over Stimulus Plan
The last time President Obama went to Europe, he was greeted with raucous applause and 200,000 Europeans choking a Berlin square, chanting "Obama" and "Yes We Can."
This time, as the president heads to London this week to press the Group of 20 nations for a global economic stimulus plan, he's likely to get a warm reception but cold comfort from many European leaders.
European Union chief Mirek Topolanek, the recently ousted leader of the Czech Republic, calls the plan the Obama administration has been pushing "a way to hell."

.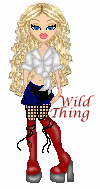 Wild Thing's comment..........
God bless her! I love it when someone says no to the communist Obama.
Posted by Wild Thing at March 29, 2009 05:48 AM
---
Comments
Germans are well known to be stubborn! Believe me, I'm part German on my mothers side through Bavaria and Pommerania. Good for Angela Merkel. Time someone told him where to get off. I wish our governor had said no to the money, but he decided to take it and use it on education only. But it's blood money. We'll have to buy the textbooks approved by the Obama regime. Everyone is being so stupid and coming up with stupid ideas that the village idiot thinks are good ideas.
Posted by: Lynn at March 29, 2009 06:53 AM
---
Hätte wissen müssen, wäre es eine starke deutsche Frau, die sich bis zu Herrn Obama. Vielen Dank Frau Merkel.
Posted by: James M at March 29, 2009 09:03 AM
---
Yeah your right James, finally a kraut with some testosterone. Must be the menapause shots thats causing it.
So much for the New moslem administration influencing the world and convincing them to like us.
Posted by: Mark at March 29, 2009 11:14 AM
---
The World now sees Obama bleeding the American economy dry. They know the world economy is pretty much based on the US Dollar. They don't want to see their economies trashed as Obama goes on his inflationary spending spree.
Posted by: TomR at March 29, 2009 01:31 PM
---
"WUNDERBAR" says Frau Vader!
Obama Been Lying!!
Posted by: darthcrUSAderworldtour07 at March 29, 2009 08:42 PM
---