« "They're Just People" ~ Said by Democrat Staffer | Main | Get Your MONEY for NOTHING from BRO BHO! »
February 14, 2009
A N.Y. So Called "Moderate" Muslim Leader Beheads Wife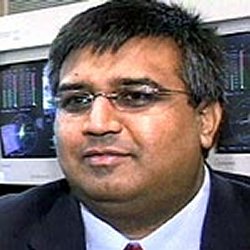 Founded TV network to combat negative perceptions of Muslims
Hassan was a community leader and a so called "moderate" Muslim. He was the founder of Bridges TV. A show started to help combat the negative perceptions of Islam and also to build bridges to the non-Muslim world.

Prominent Orchard Park man charged with beheading his wife

Bridges TV founder and Chief Executive Muzzammil Hassan founded the TV network in 2004. According to a Reuters story at that time, "his wife came up with the idea in December 2001 while listening to the radio on a road trip.":
"Some derogatory comments were being made about Muslims that offended her," Hassan told Reuters ahead of Tuesday's launch. "She was seven months pregnant, and she thought she didn't want her kids growing up in this environment."
So he founded Bridges TV to combat negative perceptions of Muslims.
But now that he has beheaded his wife, I'm afraid this prominent moderate Muslim will only be feeding those negative perceptions.
"Prominent Orchard Park man charged with beheading his wife," by Gene Warner for the Buffalo News, February 13 .
Orchard Park police are investigating a particularly gruesome killing, the beheading of a woman, after her husband -- an influential member of the local Muslim community -- reported her death to police Thursday. Police identified the victim as Aasiya Z. Hassan, 37. Detectives have charged her husband, Muzzammil Hassan, 44, with second-degree murder.
"He came to the police station at 6:20 p.m. [Thursday] and told us that she was dead," Orchard Park Police Chief Andrew Benz said late this morning.
Muzzammil Hassan told police that his wife was at his business, Bridges TV, on Thorn Avenue in the village. Officers went to that location and discovered her body.
Muzzammil Hassan is the founder and chief executive officer of Bridges TV, which he launched in 2004, amid hopes that it would help portray Muslims in a more positive light.
The killing apparently occurred some time late Thursday afternoon. Detectives still are looking for the murder weapon.
"Obviously, this is the worst form of domestic violence possible," Erie County District Attorney Frank A. Sedita III said today.
Authorities say Aasiya Hassan recently had filed for divorce from her husband.
"She had an order of protection that had him out of the home as of Friday the 6th [of February]," Benz said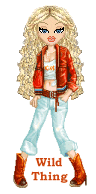 Wild Thing's comment........
Again and again Islam shows us what it really is. And again and again self-deluded FOOLS insist that it is not what they see. A world without Islam is the ONLY possibility for civilization. It is a cancer and a plague upon us.
Posted by Wild Thing at February 14, 2009 06:45 AM
---
Comments
I also posted on this. Obama's muslims are coming here to roost. This is becoming more and more an issue here in the US.
Bob A.
Posted by: Bob A at February 14, 2009 08:31 AM
---
Where are all the Feminists?? And Human Rights people?
(Crickets Chirp Chirp Chirping...)
I guess they only care about poor misunderstood detainees getting their rights.
Diversity doesn't always mean good. And some things should just never, ever be tolerated.
Posted by: yankeemom at February 14, 2009 09:08 AM
---
yeah, where are the human rights activists? Are they saying it's okay to behead your wife if she cooks the wrong dinner or goes outside without a man on her arm? This is going to happen more and more as the days go on and for religious reasons, all those Muslim assholes will get away with it. If my hubby did that me, he'd get the death penalty here in Nebraska! I'll take my Christianity over their Islam any day! This is America, not the Middle East! Women have rights! Go back to your podunk country and leave us alone!
Poor Muslim women don't have a chance at any happiness whatsoever. I find that personally appalling. I would never stay with anyone who thought I was his property. I'm no one's property and neither are my daughters!
Posted by: Lynn at February 14, 2009 09:25 AM
---
Nothing to see here. Move along folks. Just the worse case of domestic violence, ever! An Iman in Bahrain said in the paper today [yesterday?] that Valentine's Day is not allowed in the Middle East and that if anyone just looked at statistics for "shockingly high" domestic violence cases in the States, they'd understand why Valentine's Day shouldn't be celebrated. Well he's right. Cases like this, and the Said girls who were murdered by their father... All crimes committed by one particular cult are driving statistics in the States of domestic violence up "shockingly high."
Posted by: BT in SA at February 14, 2009 10:47 AM
---
All the good news from Western New York, I wonder how close he lives to the Stadium. Thats where 'The Ralph Wilson' Stadium is Orchard Park. Buffalo, has always been known for two things, the Steel Mills and Snow more snow that you can contemplate. Then in 1975, Bethelehem Steel laid off 25,000 people in one week. Since then there has been OJ and now this.
It confirms my belief that there is no such thing as a moderate moslem. Oh and right down the road from the old Bethlehem plant, is Lackawanna, where a half a dozen moslems were arrested. Hmmm...that was a Polish section once.
It is hard to watch your hometown fall apart.
Posted by: Mark at February 14, 2009 11:10 AM
---
And we keep letting them in! And they keep sniveling that they are misunderstood and discriminated against. And they continue to fail to assimilate.
Just wait until Obama's Palestinians get to America. $20.3M+ of our tax dollars are going to bring tens of thousands of Hamas here. So Obama wants to give us muslims and at the same time take our guns. That is a give and take I am not going to go with.
Posted by: TomR at February 14, 2009 11:20 AM
---
"Founded TV network to combat negative perceptions of Muslims."
You're doing it wrong!
Posted by: Rick at February 14, 2009 01:26 PM
---
Sorry, I heard it on Al-Aribya that he was refused head?
Posted by: drstrangeloveb52isok at February 14, 2009 04:50 PM
---
Bob A., oh good, I hope a lot of people post about this. So when we hear how moderates are so nice we have things like this that really prove how wrong they are.
Posted by: Wild Thing at February 14, 2009 11:47 PM
---
Yankeemom, good point, they sure are silent.
Posted by: Wild Thing at February 14, 2009 11:48 PM
---
Lynn, interesting how those Human Rights people are missing when it is something Muslims do even to another Muslim.
Posted by: Wild Thing at February 14, 2009 11:49 PM
---
BT in SA, thanks for telling about how it is there about Valentine's day. I never would have thought that holiday would bring on such things. Thanks again for the information.
Posted by: Wild Thing at February 14, 2009 11:53 PM
---
Tom, I agree, there is no way there be both happening and we can't defend ourselves.
Posted by: Wild Thing at February 14, 2009 11:55 PM
---
Mark, same here, I used to say well there are some Muslims that are OK. But when things like this happen it shows me no one ever can say that across the board. I mean a beheading?? oh my gosh.
And they are happening in other cities in America too. Very scary.

Posted by: Wild Thing at February 15, 2009 12:02 AM
---
Rick, yes, doing it wrong for sure.
Posted by: Wild Thing at February 15, 2009 12:04 AM
---