« Are Men and Women Really That Different ~ LOL | Main | Arab Regimes Secretly Rooting For Israel? »
January 09, 2009
The Secret Service Call It THE BEAST
CNN
THE US president-elect has made it clear that the environment and energy conservation are among his priorities.
But when he takes office on 20 Jan, Mr Barack Obama may find it hard to walk the talk, given his new mode of transport.
Code-named 'Cadillac One', the new presidential limousine has been called more tank than car.
Experts estimate that it gets only slightly better mileage than the M1A1 battle tank, which gets 1km on 5 litres of fuel. (A 1.6l sedan averages about 10km per litre.)
But don't blame Mr Obama.
Presidential limos started looking more like armoured vehicles after the 1933 attempted assassination of president Franklin Roosevelt, who was in a regular Buick in Miami when he was shot at.
Every US president gets his own brand-new armoured limo, affectionately nicknamed 'The Beast', and it has to be able to withstand anything from bullets to rocket-propelled grenades to bomb attacks from under the vehicle.
While the Secret Service, which is in charge of a president's security, has remained tight-lipped about Mr Obama's ride, a photograph of what is believed to be a prototype of the new armoured car has been circulating on the Internet since last November.
The vehicle is expected to make its debut at Mr Obama's inauguration.
Unlike the current president's version, which is based on a Cadillac sedan, MrObama's is said to be based on a commercial-grade GMC Topkick truck, motoring experts believe.
Experts say that a truck chassis is needed because of the additional armour.
Few details are forthcoming from Cadillac's parent company, General Motors, or from the Secret Service, Parade magazine reported.
After a vehicle is built at a secret facility and delivered to the Secret Service, it is stripped down again to spot GPS, eavesdropping or surveillance devices, then reassembled.
After that, the car is guarded closely.
The vehicle, referred to by the Secret Service as "the beast," will reportedly feature heavy armor that is at least 5 inches thick and comes complete with run-flat tires, bulletproof glass and a completely sealed interior to ward off a chemical attack, among many other high-tech security features.
Even when a presidential limo is decommissioned from service, you won't find it in a used car lot or museum.
According to a State Department document entitled 'Bureau of Diplomatic Security's February 2004 Armored Vehicle Program', armoured vehicles are often destroyed by methods including burial at sea, explosive demolition, burning, crushing, or burial on land controlled by the federal government.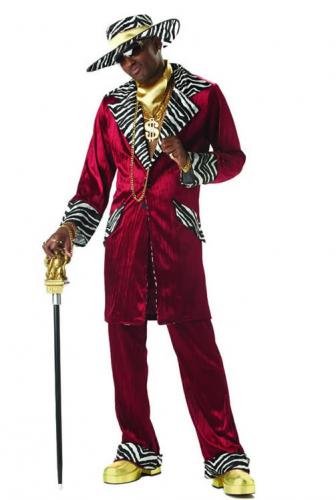 Obama's driver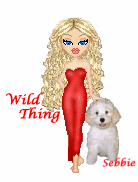 Wild Thing's comment.........
Well we will see the finished product later and the finale paint job on Obama's pimp my ride car.

Posted by Wild Thing at January 9, 2009 02:48 AM
---
Comments
Yes the Obama pimpmobile. Wonder what the price tag on this is.
Bob A.
Posted by: Bob A at January 9, 2009 07:15 AM
---
In fairness to the M1A2 (All of the M1A1 have been upgraded.) gas mileage given in the article is for cross-country travel. Best gas mileage for the Abrams under ideal conditions is almost 2 miles to the galleon but it is over 72 tons loaded with personnel and ammunition. That tank has one high efficiency turbine engine.
We need to provide whatever protection to Obama that we can since the first commandment of Islam is to kill Muslims that convert from Islam. When Obama went to school in Indonesia, he was unquestionably a Muslim. Obama will be their favorite target unless he allows Israel to be nuked.
As to cost of the car, Reagan's cars cost about half a million each, given inflation since figure the ball park around five million dollars each. I am comfortable with this because I do not want the Democrats to have a martyr. I want him to have four years and out. Out of the country if possible and I wish he that he would take the current congress with him.

Posted by: Avitar at January 9, 2009 05:54 PM
---
Bob A., I bet a lot more then the past President's cars. Obama's will have to have extra protection I am sure.
Posted by: Wild Thing at January 9, 2009 06:40 PM
---
Avitar, giggle, yes, thanks, I agree, out of the country pretty please when he is done.
Posted by: Wild Thing at January 9, 2009 06:43 PM
---
Yes, the President does need the best protection. However, in Obama's case, the beast should have a permanent dealers sticker on a side window (like all new cars) showing the gas mileage along side a Detroit green car comparison that does meet CAFE standards.
Posted by: Les at January 9, 2009 07:31 PM
---
Call sign for AIR FORCE ONE is now SNOOP DOG ONE?
Colors: Red, Black & White?
Posted by: darthcrUSAderworldtour07 at January 10, 2009 08:28 AM
---