« Stimulus Aids Illegal Immigrants | Main | Michael Steele Wins RNC Chairmanship ~ Congratulations! »
January 30, 2009
Public Support for Obama's Stimulus Bill Slips 42%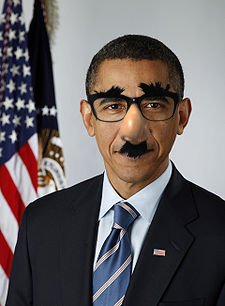 Public Support for Economic Recovery Plan Slips to 42%
Rasmussen Report ...for complete article
Public support for the economic recovery plan crafted by President Obama and congressional Democrats has slipped a bit over the past week. At the same time, expectations that the plan will quickly become law have increased.
Forty-two percent (42%) of the nation's likely voters now support the president's plan, roughly one-third of which is tax cuts with the rest new government spending. The latest Rasmussen Reports national telephone survey shows that 39% are opposed to it and 19% are undecided. Liberal voters overwhelmingly support the plan while conservatives are strongly opposed.
Last week, support for the President's plan was at 45% and opposition at 34%.
As they consider the size and scope of the $800-billion-plus economic recovery plan, 46% are worried that the government will end up doing too much while 42% worry that it will do too little .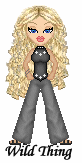 Wild Thing's comment...........
Obama: Those are not the supporters I once knew. LOL
NO wonder they're trying to rush it through before people know what's in it.
Posted by Wild Thing at January 30, 2009 04:55 AM
---
Comments
Hopefully this is the beginning of the end for the honeymoon with Obama. All of his ratings so it seems are heading south.
It will be interesting to see how Gillibrand (D NY) now a senator votes on this. It will show her true colors.
Bob A.
Posted by: Bob A at January 30, 2009 06:57 AM
---
Yep-it's all spend and tax, just like the liberal loons do. Nothing for me, but plenty for them. Such hypocrisy.
Posted by: Lynn at January 30, 2009 08:15 AM
---
Good, people are at least starting to realise how bad this "stimulus" is. I'm convinced The People will esure that The United States Remains not only a Country but a Great and Free Country. The People who have made this Country what it is, and I happen to think that The People will make America Even Greater. We would also not have a Country today if it wasn't for the Average Joe as well. People like you who try to keep others informed about the goings on. Thanks for what You do here. Y'all are Heroes here too, don't you ever forget that.
Posted by: JohnE PFC U.S. Army at January 30, 2009 08:29 AM
---
Team Theodore patriots: Men are from Mars... Women from Venus.... and left-wingbat lefturds are from Uranus via the Black Hole! No shiite, the MODERATE socialists figured this out already? - Woodrow Wilson 1929!
PS: Loved Ann Coulter referring to Barack yesterday on Glenn Beck as "OBAMBI."
Posted by: darthcrUSAderworldtour07 at January 30, 2009 08:48 AM
---
I doubt most of the Democrats will care what the public thinks about this stimulus plan. Most dems have some personal pork in this plan and the public or the economy be damned, the dems are going to get their goodies.
It is way too early for the public to be upset with Obama. His honeymoon has a run to go yet. He will sugarcoat his actions and the media will cover his ass.
Posted by: TomR at January 30, 2009 08:58 AM
---
This is nothing more than a payoff for electing him, call it what you will, it's not a stimulus. It is vindictive retribution for holding back 40 plus years of Socialism. Look no further than the Sanders-Pelosi cabal, et al, for the seeds of this conspiracy and the media for installing the Kenyan imposter to rubber stamp their agenda. Right now it's like slopping the hogs, they're all standing in the trough stomping on the food and defecating on the bulk of it while the rest are getting upset that they aren't getting their share.
People are slowly realizing that the Dems in power are rubbing our noses in the cat box by serving themselves and not the taxpayer or the nation. The backlash could be bloody, prepare for it. I just invested what I could spare in the metal market.
Posted by: Jack at January 30, 2009 10:25 AM
---
Hey JohnE Pfc, In case no one has mentioned it lately, thank you for your service. HOOAH!
Posted by: cuchieddie at January 30, 2009 10:28 AM
---
I 2nd that Cuchieddie.
Where is the stimulus that was promised. Stimulate the economy that's what was promised. As usual the democrats are nothing but a bunch of friggin liars. Pork and payoffs for the election. What is not being said, the majority of the stimulus will not go into effect until 2010 ...an election year...imagine that.
Posted by: Mark at January 30, 2009 02:50 PM
---
We in NY 20th congressional district had no one to represent us. Gillibrand is now a senator and the seat is vacant. I contacted her office today and was told she is reading the package very carefully and looking at constituant responses. (pardon the spelling). Please urge every New Yorker to oppose and voice concern to Senator Gillibrand (202-224-4451)
bob A.
Posted by: Bob A at January 30, 2009 04:31 PM
---
Posted by: Les at January 30, 2009 05:02 PM
---
Cuchieddie and Mark, Thank you both but, With all due Respect, I'm only a 20 year old Army Reservist. I've just made it out of AIT seven months ago. I have absolutely no experience and I have yet to be deployed. I am no "Hero". I've got Buddies Downrange who are 1000 Times better than I am and They are deserving of Far more Respect. They are the Heroes here; They are the ones to Thank. I'm just another Soldier here.
Posted by: JohnE PFC U.S. Army at January 30, 2009 05:09 PM
---
Cuchieddie and Mark, I really don't mean to sound disrespectful, but it's just the way I feel.
Posted by: JohnE PFC U.S. Army at January 30, 2009 05:21 PM
---
PFC John, THANK-YOU for being HUMBLE sir... I am with you and the name 'HERO' - to me - is one that has selflessly served and given the ultimate sacrifice. God bless you and thank-you for being you! - John 15:13 "Greater no love than this, than a man who lays down his life for a friend."
Posted by: darthcrUSAderworldtour07 at January 30, 2009 05:34 PM
---
PFC John that was meant to be a sincere Thank You for your service.
Posted by: Mark at January 30, 2009 06:02 PM
---
And I say Thank You. And I do Apologize if in anyway I offended you.
Posted by: JohnE PFC U.S. Army at January 30, 2009 06:09 PM
---