« Michael Steele Wins RNC Chairmanship ~ Congratulations! | Main | B.Hussein Obama 'friend': End of Israel 'within reach' »
January 31, 2009
President Bush and Laura Receive Rousing Welcome at Baylor Basketball Game

Baylor University Women's Basketball game, and the wonderful response President Bush and Larua received.


President Bush watches Lady Bears game in first public outing since leaving office

At times, it seemed as if Baylor Lady Bears basketball coach Kim Mulkey might turn and ask former President George W. Bush to exert his influence and change a referee's call Wednesday night at the Ferrell Center.
Who knows? Bush might have obliged.
In his first public appearance since leaving the White House, Bush sat beside his wife, Laura Bush, just behind the Baylor bench as the No. 4-ranked Lady Bears lost to No. 2 Oklahoma, 56-51.
Bush said recently in a television interview that he wanted to attend a Baylor women's basketball game. He made good on that statement by joining the 8,220 in attendance Wednesday.
"Most of all, I was excited to get to say hello to Kim," Bush said. "I got to know her when they won the national championship and they came to the Oval Office. She is a dynamic person. She's really one of the country's great coaches."
Bush met the Lady Bears for a pre-game pep talk about 30 minutes before tipoff.
His message: Seize the moment.
"I told them that every moment in life is precious, and this is a big moment for them," Bush said. "There's no question in my mind they'll give it their all, and I wish them all the best."
The Bushes walked through the tunnel and into the Ferrell Center with Mulkey just before the playing of the national anthem.
At the first timeout, public address announcer Derek Smith introduced the former president and first lady to a standing ovation.
Though reserved for much of the first half, Bush stood and clapped with the Baylor fans seconds after Lady Bears guard Jessica Morrow connected on a 3-pointer at the end of the first half.
Before the game, the Baylor players took pictures with the former president and first lady.
"It was definitely an honor and a privilege to have him here," Baylor sophomore guard Melissa Jones said. "To be able to talk to him and shake his hand was remarkable."
Mulkey said a win over Oklahoma would have made the night perfect, but even having lost to the Sooners, the Lady Bears will cherish the memory.
"You bet it's special," Mulkey said. "It's a night none of us will forget. He said to the kids in the locker room before the game this was his first public outing since being out of office. That's pretty special. The only thing that could've made it better was a win."
The Bushes stayed the entire game, keeping their seats even as many of the Lady Bears' faithful exited with the Sooners in control with four seconds remaining.
The Bushes posed for photos during timeouts in the second half as Baylor fans grew bolder in approaching the courtside seats.
Mulkey's daughter, Makenzie Robertson, joined the Bushes early in the second half. Robertson, a member of the Midway girls' varsity basketball team, was still wearing her uniform, having played a game earlier in the evening in Cleburne.
Though the Lady Bears are now 0-1 with the Bushes in attendance, some Baylor fans say they would like to see the former first family become regulars at the Ferrell Center.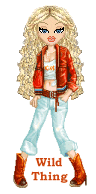 Wild Thing's comment.....
Good they deserve it. I can't believe the media and Obama and Biden are still bashing Bush.
Posted by Wild Thing at January 31, 2009 04:40 AM
---
Comments
That's nice that they are finally able to go out and do what the normal folks do. I do love the Bushes. They were just ordinary people like all of us. Sure, mistakes were made, but that's the nature of the game of life. The media needs to lay off and let them be in peace. His time is over and now he's just George Bush, ordinary man. All their Bush blasting just means to me, that they're jealous of him. Bullies frequently do that.
Posted by: Lynn at January 31, 2009 07:57 AM
---
I like the "W", but I really admire Laura. OMG...what a lady with class and decorum.
She has poise, self-assurance and dignity that the present first lady(?) will NEVER have.
Posted by: Steve Gaston at January 31, 2009 08:14 AM
---
Dubya made mistakes but one thing, he never wavered in our war on radical islam. The liberal elites verbally viciously crucified W and his First Family after December 14, 2000 when the Supremes awarded the following:
BUSH-CHENEY 271
Sorelosermen 266
Relax and write that BOOK you promised W and WE THE PEOPLE will finally know what you went through!
Posted by: darthcrUSAderworldtour07 at January 31, 2009 10:06 AM
---
Wild Thing: Thank God for Texas!
I believe they should amend the US Constitution and only allow Texans to vote for the president of the US! :-)
Seriously: I think many people are already regretting to have voted for Obama and are missing this good man who was the 43th President of the United States. Such awsome reception of someone who had such low approval ratings... This means something!
Ed
Posted by: Eddy Burke at January 31, 2009 10:41 AM
---
It's only been 11 days and I already miss W.
Posted by: Mark at January 31, 2009 11:24 AM
---
We'll probably not see any class in the presidency for a very long time, already al-Obama has relaxed the dress code to reflect the casual attitude he has towards the serious job of governing. Can the Kenyan chattel be that far off where the cows, chickens and goats are herded into the Whitehouse at night with the kinfolk? It's nice to see GW and Laura getting along with their lives and the wonderful response from the Baylor community.
Posted by: Jack at January 31, 2009 03:31 PM
---
George and Laura Bush deserve a good and happy life of many more enjoyable events like this.
Posted by: Les at January 31, 2009 04:04 PM
---
It's funny that the media claims obama as the "messiah", but it was W. who was crucified every day.
"Texas is a state of mind. Texas is an obsession. Above all, Texas is a nation in every sense of the word. And there's an opening convey of generalities. A Texan outside of Texas is a foreigner." John Steinbeck, Travels With Charley.
Posted by: JohnE PFC U.S. Army at January 31, 2009 04:47 PM
---