« House Plans To Fast-track Obama's Record-setting Stimulus Plan | Main | The 2012 Nancy Pelosi GTxi SS/RT Sport Edition »
January 05, 2009
Port Call; President Bush Wishes Guantanamo Troopers a Merry Christmas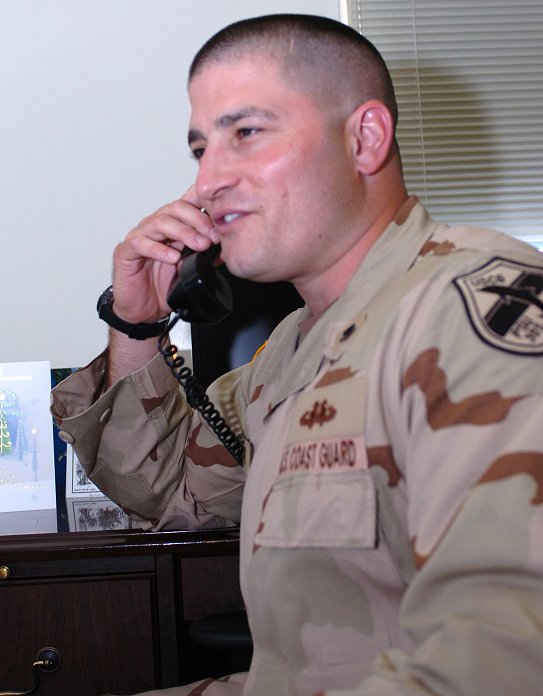 Coast Guard Petty Officer 2nd Class Neil Ambrose, member of Port Security Unit 305 currently stationed in support of Joint Task Force Guantanamo Bay, received a presidential phone call this morning with holiday greeting from President Bush, Dec. 24. Ambrose was selected as one of ten military service members world-wide to receive the call on Christmas Eve. The call, a tradition of President Bush, is express his appreciation for deployed members' service and to wish them a Merry Christmas. JTF Guantanamo conducts safe, humane, legal and transparent care and custody of detained enemy combatants, including those convicted by military commission and those ordered released. The JTF conducts intelligence collection, analysis and dissemination for the protection of detainees and personnel working in JTF Guantanamo facilities and in support of the Global War on Terror. JTF Guantanamo provides support to the Office of Military Commissions, to law enforcement and to war crimes investigations. The JTF conducts planning for and, on order, responds to Caribbean mass migration operations.

Port Call; President Bush Wishes Guantanamo Troopers a Merry Christmas
Joint Task Force Guantanamo
GUANTANAMO BAY, Cuba – It's not every day a trooper receives a phone call from President George W. Bush. For Coast Guard Petty Officer 2nd Class Neil Ambrose, however, Dec. 24, was that day.
"It was an honor," said Ambrose of speaking with President Bush. "I was shocked that I was selected out of hundreds of thousands of deployed members."
"At first he called me by my name," he continued. "He said, 'Neil, this is President Bush, how are you today?'"
Ambrose replied that he was fine, and thanked President Bush for "all he's done for the Coast Guard and military members over the past eight years."
Ambrose chatted with the president, with Bush asking, "How's the weather down there?"
"It's warm," Ambrose replied. "How would you like to join us?"
The call lasted a moment longer before President Bush delivered his traditional Christmas message.
According to Ambrose, President Bush said, "On behalf of Laura and myself, I want you to pass along to other deployed members that we appreciate your service and wish you a Merry Christmas, especially to the Mighty Coast Guard."
"I specifically remember him saying, 'the mighty Coast Guard,'" Ambrose said, smiling.
The Christmas Eve phone call has become a tradition for President Bush. Each year, he calls ten service members from all branches of the armed forces around the world to thank them for their service and pass on holiday wishes.
"Ambrose was selected above his peers because he's a high performer and the right one to be chosen to receive a call from the president," said Coast Guard Cmdr. Steven H. Pope, commanding officer of Joint Task Force Guantanamo's Port Security Unit 305.
"I submitted his packet in October of this year," Pope continued. "[It] had all the information that made him competitive to be selected out of all the other Coast Guard members."
This isn't the first time Coast Guard Port Security Unit 305 has answered the call. In 2005, Coast Guard Petty Officer 3rd Class Travis Johnston was one of the lucky service members selected to speak to the president.
Pope was not the commanding officer of PSU 305 when the last presidential call to Guantanamo was received. However, he was thrilled to learn they were selected again.
"It's a high honor to receive a call from the president," said Pope. "Our unit is a tight family, and we're all very proud and very happy that Petty Officer Ambrose was selected."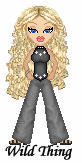 Wild Thing's comment.......
I really am going to miss this, having Bush as CIC. I just want to enjoy each day for our troops with Bush as CIC until the dreaded day January20th.
Posted by Wild Thing at January 5, 2009 02:40 AM
---
Comments
It's gonna be one sad day for us.
Bush is a decent man with a good heart. His whole
family is the same way. They do care about us middle of the road income people. It's tough when you're paying for those "less fortunate" to be on welfare and medicaid and medicare and having to worry about whether you can ever retire or pay off your mortgage or send your kids to college without going deeper into debt getting them student loans, which are a big joke anymore.
Obamanation only cares about those he can keep on the government rolls.
Thank God for people like the Bushes. They call you by name and they act like normal, decent people. Just because they have a few coins to rub together, they don't flaunt it like many wealthy dummys do.
Posted by: Lynn at January 5, 2009 04:41 AM
---
I hope some of this rubs off on the Obamas, but they are so low-class, I don't know if it will.
Barack will be too busy eating his Christmas waffles every year to call anyone from his Hawaii retreat (gotta check on those piles of ashes of his loved ones he illegally dumped out after their deaths).
Posted by: Eden at January 5, 2009 05:24 AM
---
Me too Chrissie, I have my bones of contention with Jorge, but can't find any fault with his treatment of the troops, not a bad CIC for a lowly Air National Guardsman. As for O Vomit. PEBHO has surrounded himself with an inner core of like minded military haters, so don't expect any good will from his administration. I'm surprised he hasn't appointed Bill Ayres to restructure West Point.
Posted by: Jack at January 5, 2009 10:22 AM
---
Posted by: Les at January 5, 2009 05:35 PM
---