« Hamas Reinstates Crucifixions of Christians | Main | Bush on Border Agents Ramos and Compean: 'I'm not talking pardons' »
January 14, 2009
Pentagon: 61 Ex-Guantanamo Inmates Return to Terrorism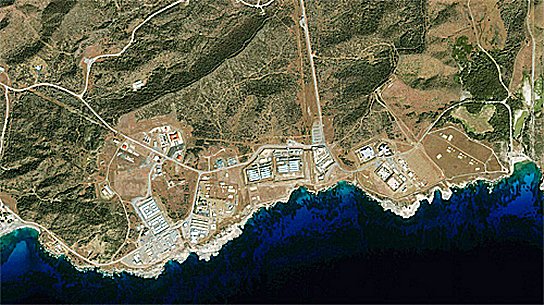 Pentagon: 61 ex-Guantanamo inmates return to terrorism
The Pentagon said on Tuesday that 61 former detainees from its military prison camp at Guantanamo Bay, Cuba, appear to have returned to terrorism since their release from custody.
Pentagon spokesman Geoff Morrell said 18 former detainees are confirmed as "returning to the fight" and 43 are suspected of having done in a report issued late in December by the Defense Intelligence Agency.
Morrell declined to provide details such as the identity of the former detainees, why and where they were released or what actions they have taken since leaving U.S. custody.
"This is acts of terrorism. It could be Iraq, Afghanistan, it could be acts of terrorism around the world," he told reporters.
Morrell said the latest figures, current through December 24, showed an 11 percent recidivism rate, up from 7 percent in a March 2008 report that counted 37 former detainees as suspected or confirmed active militants.
Rights advocates said the lack of details should call the Pentagon's assertions into question.
"Until enough information is provided to allow the press and the public to verify these claims, they need to be viewed with a healthy degree of skepticism," said Jennifer Daskal, a Washington-based lawyer for Human Rights Watch.
Rights advocates contend that many Guantanamo detainees have never taken up arms against the United States and say the Defense Department in the past has described former detainees as rejoining "the fight" because they spoke out against the U.S. government.
"The Defense Department sees that the Guantanamo detention operation has failed and they are trying to launch another fear mongering campaign to justify the indefinite detention of detainees there," said Jamil Dakwar, human rights director at the American Civil Liberties Union.
President-elect Barack Obama, who takes office next Tuesday, is expected to issue an executive order to close the Guantanamo Bay prison. Defense Secretary Robert Gates also favors shuttering Guantanamo.
But the prison is unlikely to shut until after U.S. officials settle a myriad of legal and logistic issues, including a solution on where to house its occupants.
About 255 men are still held at the U.S.-run naval base in Cuba, a symbol of aggressive interrogation methods that exposed the United States to allegations of torture.
Pentagon officials say that about 110 detainees should never be released because of the potential danger they pose to U.S. interests.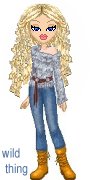 Wild Thing's comment........
It is not if but when we will be attacked again. How about a tracking chip with a remote detonator!
.

....Thank you Lynn for the image of GITMO.
Posted by Wild Thing at January 14, 2009 04:45 AM
---
Comments
Sounds like a great idea Chrissie, something like the one they put in Snake Pliskin.
Posted by: James M at January 14, 2009 06:14 AM
---
I do love your chip/detonator idea!!
James - Yes! Snake Pliskin! I can't tell you how many times I've watched the Escape From...movies!!
We need Snake and Jack to team up. Snake can go get the bad guys and Jack can "interrogate" them. Heh
Posted by: yankeemom at January 14, 2009 08:22 AM
---
Snake is the kind of @$$kicker we need. He has no leash, no loyalties, and no morals. "Escape From Obama." Any takers?
Posted by: JohnE PFC U.S. Army at January 14, 2009 02:29 PM
---
ALL male Muslimbs should have remote detonators attached to their penises.
But,I guess that's a bad idea because too many donkeys and goats might get hurt. PETA would go nuts.
Posted by: Steve Gaston at January 14, 2009 05:26 PM
---
As Barack Hussein Obama closes Gitmo, his point man with what to do with all the detainees currently there will be Eric Holder, his Attorney General designate at the Department of Justice. This is the same Eric Holder who played a major role in Bill Clinton granting pardons to FALN terrorists.
Shocking Video Unearthed 1999 Attorney General Eric Holder Testimony On FALN Terrorists Clemency
http://www.youtube.com/watch?v=JkTsPo_0xHs
Posted by: Les at January 14, 2009 07:13 PM
---
James M., heh heh thank you and yessss on Snake Pliskin too.
Posted by: Wild Thing at January 14, 2009 07:41 PM
---
Yankeemom, hahha thank you.
And I love this.......
"We need Snake and Jack to team up."
Posted by: Wild Thing at January 14, 2009 07:45 PM
---
JohnE PFC U.S. Army, DITTO that!!
Posted by: Wild Thing at January 14, 2009 07:48 PM
---
Steve Gaston, LOL HAHAHAHAHAHAAHAHAHA
"too many donkeys and goats might get hurt. PETA would go nuts."
Posted by: Wild Thing at January 14, 2009 07:51 PM
---
Les, watching the video right now. Sheesh this guy is soooo bad.
Thank you for the link to the video.
Posted by: Wild Thing at January 14, 2009 07:53 PM
---