« Jimmy Carter Charity Homes Start to Crumble | Main | An Israeli 9 Year Old's "Rocket Estimation table" »
January 05, 2009
Obama's Pick Richardson Withdraws His Chance To Be Commerce Secretary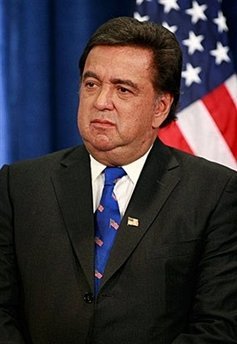 Richardson withdraws bid to be commerce secretary
http://news.yahoo.com/s/ap/20090104/ap_on_el_pr/richardson
New Mexico Gov. Bill Richardson on Sunday announced that he was withdrawing his nomination to be President-elect Barack Obama's commerce secretary amid a grand jury investigation into how some of his political donors won a lucrative state contract.
Richardson's withdrawal was the first disruption of Obama's Cabinet process and the second "pay-to-play" investigation that has touched Obama's transition to the presidency. The president-elect has remained above the fray in both the case of arrested Illinois Gov. Rod Blagojevich and the New Mexico case.
A federal grand jury is investigating how a California company that contributed to Richardson's political activities won a New Mexico transportation contract worth more than $1 million. Richardson said in a statement issued by the Obama transition office that the investigation could take weeks or months but expressed confidence it will show he and his administration acted properly.
A senior Obama adviser said that when Richardson was nominated, he gave assurances that he would come out fine in the investigation and the president-elect had no reason to doubt it. But as the grand jury continued to pursue the case, it became clear that confirmation hearings would have to be delayed for six weeks or even longer until the investigation was complete, said the adviser, speaking on condition of anonymity about the discussions because they were private.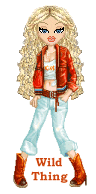 Wild Thing's comment........

LOL I guess it is just getting way too hot in the kitchen for Richardson, who wants us to think he did nothing wrong.

On December 20th I posted this:
Gov.Bill Richardson Lawyers Up ?..."pay to play" The Democrats Motto Maybe?
"Richardson had hired Albuquerque lawyer Peter Schoenburg as his legal counsel in the grand jury case. The grand jury, as reported by The Associated Press and other news organizations this week, is looking into a possible connection between a Beverly Hills, Calif., financial company's large contributions to Richardson political action committees and nearly $1.5 million the company received for work on a state road-building program. "

....Thank you Jack for sending this to me.
Army Combat Engineers
67-69
Jack's blog is Conservative Insurgent

Posted by Wild Thing at January 5, 2009 02:48 AM
---
Comments
Richardson was better as a reporter!
But look at Obamanation's picks and you see the criminal aspect of his buddies now getting high paying jobs that they don't deserve.
He's filling his cabinet with criminals!
How many more will be investigated?
Posted by: Lynn at January 5, 2009 04:24 AM
---
I love this little quote I found this morning:
Richardson said he will remain governor for now. He indicated he wants to join the Obama administration later, and Obama said he looked forward to Richardson's "future service."
Maybe they can all get assigned to the prison laundry together!
the wheels on the bus go thump thump thump
Posted by: Eden at January 5, 2009 05:13 AM
---
Thank you WT. Just when you thought the Clinton's had drained the swamp to get all the slimy creatures in their cabinet along comes PEBHO to prove us wrong. Sure he has a cloud over his head but did Hillary scuttle him? To think that this guy had a shot at the presidency, all he has to do is set pat, get that presidential absolution for past present or future crimes under PEBHO's sacrament of reconciliation, pay the tithes to the annointed one, then step on the escalator to the Whitehouse. Yesterday there was a story about a New York serviceman who wants to be a policeman, he's barred due to a past felony, no such ethics exist in either house of congress.
Bill, take it from me, an outside observer, move to Chicago for a few months. As they say in real estate it's location, location, location.
Posted by: Jack at January 5, 2009 07:40 AM
---
Not to worry. This is what the Democrats mean by ethical government with no corruption. The Kool-Aid drinking voters bought into it and now we all are stuck with it.
Posted by: Les at January 5, 2009 04:53 PM
---
I heard and read he was to be indicted and he said there was nothing to it. Hah...These people are corrupt, right down to the smallest democrat in the bunch.
It looks like Al Franken has completely stolen the Senate seat in Minnesota. That is ok, but they won't seat Burris from Illinois ? This is going to be a very long 4 years.
Posted by: Mark at January 5, 2009 05:32 PM
---
Lynn, I saw an article that said Hillary is runnning into the same problem too, but they have just started to look into it. She might be one too that has to pull out, not sure yet.
Posted by: Wild Thing at January 5, 2009 07:59 PM
---
Eden, LOL good one.
hahahahahahahaha
Posted by: Wild Thing at January 5, 2009 08:00 PM
---
Jack, LMAO
"As they say in real estate it's location, location, location"
Posted by: Wild Thing at January 5, 2009 08:02 PM
---
Les, it is funny, thugs judgeing thugs.
Posted by: Wild Thing at January 5, 2009 08:04 PM
---
Mark, Hhaahhaa you know Mark, just reading what you wrote if it was read to someone say 50 years ago and then tell them about Obama they would think we had lost our minds.
Posted by: Wild Thing at January 5, 2009 08:06 PM
---