« President George W. Bush To Be On Sean Hannity's New Show Tonight | Main | Socialist Obama and His Climate Czar Choice Socialist Ties As Well »
January 13, 2009
Obama to Issue Order Closing Gitmo During First Week in Office
Obama to Issue Order Closing Gitmo During First Week in Office
President-elect Barack Obama is preparing to issue an order during his first week in office to close Guantanamo Bay.

President-elect Barack Obama is preparing to issue an executive order his first week in office -- and perhaps his first day -- to close the U.S. military prison at Guantanamo Bay, according to two presidential transition team advisers.
It's unlikely the detention facility at the Navy base in Cuba will be closed anytime soon. In an interview last weekend, Obama said it would be "a challenge" to close it even within the first 100 days of his administration.
But the order, which one adviser said could be issued as early as Jan. 20, would start the process of deciding what to do with the estimated 250 Al Qaeda and Taliban suspects and potential witnesses who are being held there.
Detainees held on U.S. soil would have certain legal rights that they were not entitled to while imprisoned in Cuba. It's also not clear if they would face trial through the current military tribunal system, or in federal civilian courts, or though a to-be-developed legal system that would mark a hybrid of the two.
Where to imprison the detainees also is a problem.

And then there is this..................

Kansas senators don't want Gitmo detainees
LEAVENWORTH, Kan.
Jan. 5 (UPI)
The two U.S. senators from Kansas say they don't want terror suspects held at Guantanamo Bay, Cuba, to be transferred to the Fort Leavenworth U.S. Army base.
Republican Sen. Sam Brownback has introduced legislation to ban the use of federal funds for any transfer of the detainees to Leavenworth. Fellow Republican Sen. Pat Roberts also opposes using the Kansas military facility to house "enemy combatants" from Guantanamo, The Kansas City Star reported Monday.
U.S. President-elect Barack Obama has vowed to close the U.S. military detention facility in Guantanamo, and his aides are exploring the options of sending some of the prisoners to Fort Leavenworth's disciplinary barracks among other U.S. sites, the newspaper said.
"They plan to close Guantanamo Bay, which I understand," Brownback said recently at the Leavenworth barracks, "... to move them to another location in the United States. I'm saying this one doesn't fit."
Brownback said such a move would disrupt the fort's primary mission of training officers at the Command General Staff College, while Roberts added bringing Guantanamo detainees to Kansas "would be placing Americans in harm's way. It would be a logistical nightmare," the Star reported.
And also this...........................
Australia rejects Gitmo detainee request
Australia will not be among the nations accepting terror suspects now held at the U.S. prison camp in Guantanamo Bay, Cuba, the government has announced.
Australian Deputy Prime Minister Julia Gillard, in the second such rejection within a year, said Saturday the latest decision was based on "stringent national security and immigration considerations," the BBC reported.
And lastly this............

Britian reluctant to take Gitmo detainees
Some nations are expressing wariness about U.S. requests for them to accept detainees from the Guantanamo Bay, Cuba, military prison, diplomatic leaders said.
British officials also indicated a reluctance to accept former Guantanamo prisoners, saying they haven't been asked to do so, The New York Times reported.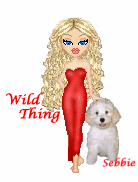 Wild Thing's comment.......
Now this makes no sense at all. Why oh why do they want to close GITMO. It is such a perfect place for these priosners. It is like if something works why change it. It is going to cause all kinds of probllems and spreading the prisoners out around the world to places that might be talked in to taking them will only add to the confusion of the whole thing.
I will say he is NOT going to be able to do this for some time and not right away. This is a long process and no one wants them. Also this last Sunday on " This Week" with George Stephanolipis , the UnConstitutional President elect said differently, hahahaha more indecision but that is ok as long as it means they are not closing GITMO.

Obama is going to be the weakest "president" in US history. We are all in danger with this pansy in office. That's stating the obvious, but still, come on, who on earth is going to fear the USA anymore and therefore show some restraint in harming us? We are all sitting ducks.
I am going to make a guess here as well that the next thing or close to it on Obama's agenda will be halting wiretaps on foreign radicals.
Posted by Wild Thing at January 13, 2009 04:45 AM
---
Comments
Put the Gitmo terrorists on a ship and send it back to the Middle East. When it gets in the middle of the ocean, sink it. Problem solved!
Posted by: BobF at January 13, 2009 08:28 AM
---
Either Bill O'Reilly or someone on his show last night said, "Obama is starting to run into reality." I think that says it. It will be a steady string of things he announces that he's going to do that will be either impossible or disastrous. The man has no experience with reality. He is a construct of the wealthy left who have fashioned their new age man to be the first Benevolent Global Dictator, an amalgam of Fidel Castro, Che Guevara, and a little bit of Kim Jong Il.
Posted by: horace at January 13, 2009 11:04 AM
---
Send the Gitmo.fo's to the Lincoln Bedroom. They can share with Obamanation's "Mommie-in-Law"
Posted by: Steve Gaston at January 13, 2009 11:39 AM
---
BobF, I was thinking of dropping them in the @$$ end of the Appalachians or in the Bayous of Louisiana or in the Swamps of Southern Mississippi or in the Texas Hill Country. They've obviously never seen Deliverance. They can't eat pig? How about sounding like one? To suqeal or not to squeal, that is the question.
Posted by: JohnE PFC U.S. Army at January 13, 2009 12:28 PM
---
I can't wait for the BOGUS POTUS to put his action where his big mouth campaign promises were and issue an executive order to close GITMO. He can couple it with a 90 day timetable for all detainees being relocated stateside for habeas corpus hearings and possible further incarceration around the country. Maybe Obama could have a joint announcement of his executive oder to close GITMO with an Adopt A Gitmo Detainee program for Democratic Senators and Congressmen. These Democrats led by their own Harry Reid and Nancy Pelosi would sponsor these "innocent civilian" detainees to be located in their state until released or rehabilitated and then returned to society. Obama could start by volunteering Chicago.
Something Barack Hussein Obama, the Democrat majority in Congress, and the Kool-Aid drinkers should keep in mind while looking out for the rights of these poor "innocent civilian" detainees is....
Pentagon: 61 ex-Guantanamo inmates return to terrorism
http://www.reuters.com/article/topNews/idUSTRE50C5JX20090113?feedType=RSS&feedName=topNews&rpc=22&sp=true

Posted by: Les at January 13, 2009 04:37 PM
---
Here's where the 250 islamofascist 'boy scouts' can be transferred too:
A. House arrest in all blue states of America in the homes of legislators, congressmen and senators?
B. Some to Muslimsota in Al Frankens and Keith Ellisons homes?
C. Paid analysts in liberal colleges and on MSNBC and CNN television stations?
D. Future Detroit and Washington and Philadelphia and LA law enforcement cadets?
- What a caliphate, er country!

Posted by: darthcrUSAderworldtour07 at January 13, 2009 05:25 PM
---
The only good islamofacist is a dead islamofacist.
Posted by: cuchieddie at January 13, 2009 06:36 PM
---