« Obama Inaugration Prayers Include Ingrid Mattson With Ties To Muslim Brotherhood | Main | Former Black Panther DEMOCRAT Bobby Rush's New GUN Bill »
January 15, 2009
Obama Obsessed With Himself Will Have Inauguration To Air In Theaters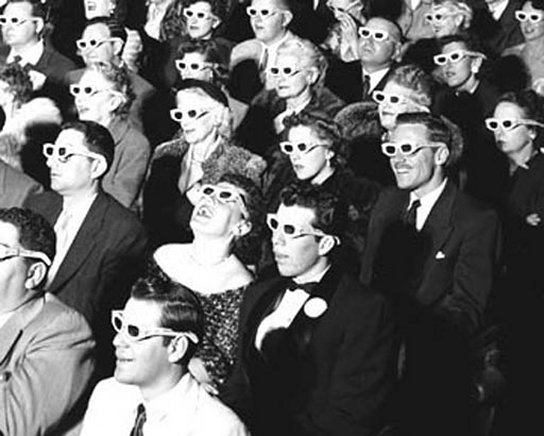 Obama inauguration to air in theaters
President-elect Barack Obama is on his way to the big screen, thanks to a deal between MSNBC and Screenvision that will put the news channel's inaugural coverage in 27 theaters around the country.
Free tickets are being handed out via MSNBC.com to see the inauguration and parade from 11 a.m.-3:30 p.m. ET at the 27 theaters run by 11 exhibitor partners in 21 markets. Midday Tuesday isn't necessarily a big movie time, so it helps to fill the theater -- and boost popcorn and soda sales -- at a time when it's not usually busy.
That means that Keith Olbermann, Rachel Maddow, Chris Matthews and other MSNBC and NBC personalities will play the big movie screen in addition to the usual MSNBC cable and satellite stream. MSNBC won't be in high-definition until the second quarter, but both the channel and Screenvision say the quality will still be high.
"It'll look great," MSNBC president Phil Griffin said. "We're thrilled about it."
Screenvision was approached by MSNBC last year about carrying the coverage in some of the same theaters that take Screenvision's preroll video, executive vp exhibitor relations Darryl Schaffer said. Since August 2007, Screenvision has had an alternative programming division that has exhibited New York Mets baseball games, operas and other events live via movie theaters. Schaffer said that Screenvision had the capability to do as many as 200 locations, though MSNBC was looking for a smaller event than that.
For MSNBC, it's a chance to continue the momentum that vaulted it into the fastest-growing channel in all of cable in 2008. That's the strategy, and Griffin said Monday afternoon to expect more in 2009 to build MSNBC's brand.
"We want to reach people we've never reached before," Griffin said. "We're going to do numerous things like that to get our name out there. Ubiquity is the name of the game in 2009."

Oh my gosh LOOK at this Video!!
At the 1:12 time on the video it has Obama worshipers, OMG this is sooooo sick!and note the insanity right here in the good old U.S.A.
This Documentary will show the organized Obama campaign are using tactics used by evil people throughout history.
.
The Gospel sone in the video that these sick worshipers of Obama have stolen and put his name in it instead is called...."This little light of mine" ..............

.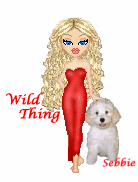 Wild Thing's comment......
I wonder if newsreels will run in the weeks after instead of movie previews. This is just getting to be tooooo much with the Obama adoration/fascination obsession!
Has this country gone completely mad?????
Posted by Wild Thing at January 15, 2009 05:50 AM
---
Comments
I've had a couple weeks of chuckles, but as the time grows near and time after time his cabinet and other picks to surround him turn out to be corrupt and totally unacceptable, I'm starting to lose my sense of humor. His message to his peanut gallery in Congress that the things he wants changed and laws he wants passed, etc., better be done "or else" he'll use his big veto pen is very telling. Not that I'm surprised.
I was going to go to A Lincoln museum on Inaug Day, but since he's trying to align himself with Abe (as if) I am not even feeling that. I'll wait till summer.
I'm going to keep busy with non-TV activities, that's for sure. I can't stomach all this adoration for this complete fraud and the hypocracy most of all.
Posted by: Eden at January 15, 2009 07:12 AM
---
Hitler did this kind of stuff.
Posted by: Steve Gaston at January 15, 2009 07:13 AM
---
Obama Kool-Aid? Sorry Barry I'm a Dr. Pepper guy. The guy's right though, they didn't know what the hell they wanted. Do you you think there ought to be a questionarre before being able to vote? Ah, guess not then McCain would have run unopposed. Now children, can you say "Night of the Long Knives"?
Posted by: JohnE PFC U.S. Army at January 15, 2009 07:39 AM
---
The people at NBC are having wet dreams over Obama's inauguration.
Also, I was watching the Today Show this morning and they're still attacking Sarah Palin.
Posted by: BobF at January 15, 2009 08:59 AM
---
This video made me sick...God! What have we voted into office? Listening to J. Wright (the preacher of hate) damn America because we oppress and jail criminals (the 3 strike law) he says we Americans are responsible for the death of innocents makes me rage...he is supporting the most abortion-friendly presidential candidate in history!! Talk about the death of true innocents! "We don't care about his policies...we just want $.99 bananas and gas to be a $1 a gallon...." Well, when his followers drink the Kool Aid, the rest of us will pick up the pieces and rebuild the USA, returning her to her proper glory. Guess I need to oil my gun and crack open my Bible.
Posted by: PeteSuj at January 15, 2009 10:20 AM
---
I hope that when Al Queda attacks again that they start at the Black House errrr the White House and then go at the Capitol Building while Congress is in session. We need new leadership!
Posted by: cuchieddie at January 15, 2009 10:36 AM
---
Obamaism may have just become the second major religion in America. Elmer Gantry would love to have this cogregation. Jim Jones did not set his aspirations this high. The bad thing is, this cult is also going to take us non-believers down with it.
Posted by: TomR at January 15, 2009 11:32 AM
---
"Has this country gone completely mad?????"
That's a rhetorical question, isn't it, WT?
But the answers is a resounding yes!
Posted by: BT in SA at January 15, 2009 11:51 AM
---
It's obvious that the nation needs to lower the voting age to the minimum age of reason, whatever they deem that as. Age 6, 10, 11 or lower, that seems to be the intellectual mentality level exhibited by the electorate in this last election. All this is governed by the intense sense of entitlement up to and including the Narcissist himself, PEBHO.
Posted by: Jack at January 15, 2009 01:12 PM
---
Posted by: Les at January 15, 2009 04:42 PM
---
Hi Eden,
is he Abe Lincoln or JFK.
Steve Gaston,
He is an egomaniac and I can relate to what you commented.
cutchieddie,
When will he start the redecorating? Suprised he hasn't already.
It will be a long 4 years.
Hello Washington DC. The circus is coming to town.
Bob A.
Posted by: Bob A at January 15, 2009 05:16 PM
---
Apparently he's anybody you want him to be if you are unconditionally in lurve with him, Bob. Except gone...that's my wish, but there's no love lost on him from me.
Posted by: Eden at January 15, 2009 06:15 PM
---
Eden, you know what, that song the children are singing brought back so many memories of being a little girl and singing that song at Sunday school. I had a nightmare last night about what Obama people have done to it. I woke up this morning crying, not from fear as much as a broken heart for the America I love.
Posted by: Wild Thing at January 15, 2009 07:34 PM
---
Steve Gaston, yes it is a lot like what Hitler did... sickening and scary.
Posted by: Wild Thing at January 15, 2009 07:37 PM
---
JohnE PFC U.S. Army, I think for every voter for the first time they vote there should be a questionarre before being able to vote. I really do. the questions could be about how government works, how many Senators etc. This voting from emotions is bs, the follow the crowd mentality is nothing but weakness and they are not even thinking.
Even today there are people that have no clue who Bill Ayers is and the Weather Underground. Would it make a difference probably not but who knows it might.
Posted by: Wild Thing at January 15, 2009 07:41 PM
---
BobF, yes they probably will keep on attacking Sarah from fear she will run in 4 years.
The left lives and breaths hate and cannot exist without it.
They are going to learn that many of us have had enough of their crap and we will stick it to them when we can as strong as we can on facts which is something they cannot deny if called on the things they do.
Posted by: Wild Thing at January 15, 2009 07:46 PM
---
PeteSuj , that is how it effected me too.
It is breaking my heart to see all this happening.
Posted by: Wild Thing at January 15, 2009 07:48 PM
---
cuchieddie, to bad we can't ship all these America hating politicians out of the country and drop them from the air in Iran or someplace.
Posted by: Wild Thing at January 15, 2009 07:52 PM
---
Tom, gosh see what you said is so true. It is one thing for these idiots to follow blindly their leader, but leave us out of it. The only problem is we are forced to be a part of it since we are all Americans and will get all the bad things he does along with his followers.
Posted by: Wild Thing at January 15, 2009 07:55 PM
---
BT in SA, LOL yes it was, I didn't realize it at the time when I wrote it.
"That's a rhetorical question, isn't it, WT?"
Posted by: Wild Thing at January 15, 2009 07:57 PM
---
Jack, haha yes now there is a thought. Let the kindergarten age vote, but wait, Obama has them too. waaaaaaaa
Posted by: Wild Thing at January 15, 2009 07:59 PM
---
Les, good one, yessss that is the one they should show.
Posted by: Wild Thing at January 15, 2009 08:00 PM
---