« Compean Finally Speaks From Behind Prison Bars | Main | Obama Obsessed With Himself Will Have Inauguration To Air In Theaters »
January 15, 2009
Obama Inaugration Prayers Include Ingrid Mattson With Ties To Muslim Brotherhood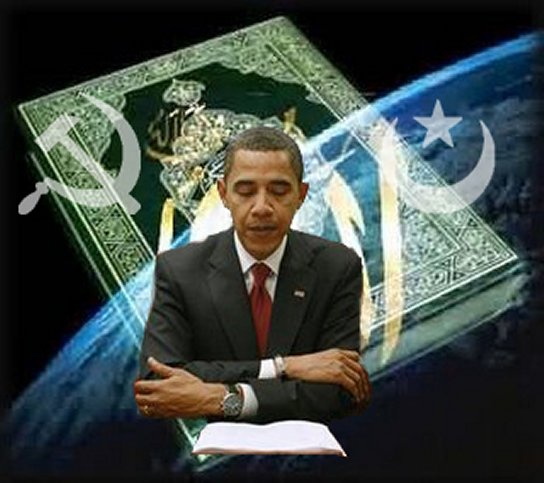 At past inaugurations, ceremonial prayers uttered on behalf of the incoming president drew about as much attention as the flags on the podium.
Not this year.
Barack Obama's choice of clergy is under scrutiny like no other president-elect before him, alternately outraging Americans on the left and the right as he navigates the minefield of U.S. religion.
"I can't recall any prayers drawing so much attention," said Charles Haynes, senior scholar at the First Amendment Center who specializes in religion in public life.
Gay advocates assailed Obama, while many conservative Christians were heartened, when he invited the Rev. Rick Warren, a Southern Baptist who opposes gay marriage, to deliver the inaugural invocation on Tuesday.
The tables turned when Obama asked V. Gene Robinson, the first openly gay Episcopal bishop, to lead prayers at Sunday's kickoff for the inauguration at the Lincoln Memorial. Gay rights groups rejoiced, while some conservative Christians wrung their hands.
The Inauguration Committee has only released one clergy name so far for the Jan. 21 National Prayer Service that caps the inauguration. The Rev. Sharon Watkins, the first woman president of the Christian Church (Disciples of Christ), a Protestant group, will deliver the sermon.
The Associated Press has learned additional details.
A prayer will be offered at the National Cathedral by Ingrid Mattson, the first woman president of the Islamic Society of North America, according to an official who spoke on condition of anonymity because they were not authorized to release the information. The Islamic Society, based in Indiana, is the nation's largest Muslim group.
Three rabbis, representing the three major branches of American Judaism, will also say a prayer at the service, according to officials familiar with the plans. The Jewish clergy are Reform Rabbi David Saperstein, Conservative Rabbi Jerome Epstein and Orthodox Rabbi Haskel Lookstein, sources said.
It is also traditional for the incoming administration to ask the Roman Catholic archbishop of Washington to lead a prayer. The Most Rev. Donald Wuerl leads the archdiocese.
And like many incoming presidents before him, Obama will attend a service at St. John's Church, dubbed the "Church of the Presidents," before his swearing-in.
Religion has been a lightning rod for Obama since the presidential campaign _ from false rumors that he is Muslim to uproar over sermons by his former pastor, the Rev. Jeremiah Wright.
And interest in the inauguration is higher overall, partly because of its historic nature, the swearing-in of the first African-American president. The Rev. Joseph Lowery, a Methodist considered the dean of the civil rights movement, will give the inaugural benediction.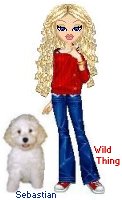 Wild Thing's comment........
Hmmmmm weird or what....... a Christian-bashing gay bishop, and now a terrorist added to the program. Obama likes this woman and made sure she was also invited to the DNC convention this last summer.
As ISNA president, Mattson presides over an organization with troubling ties to the Muslim Brotherhood, one of the unindicted co-conspirators in last year's Hamas terrorism financing case, U.S. v. Holy Land Foundation. In the course of the trial, a Muslim Brotherhood document outlining a strategy for "destroying…Western civilization from within," making "Allah's religion…victorious over all other religions," and listing ISNA, among other allegedly mainstream Muslim-American organizations, as "friends" in this effort came to light.
Mattson has a long history of defending Wahhabism and Sharia law, expressing anti-American and anti-democratic viewpoints, downplaying concerns over Islamic terrorism in the U.S. and worldwide, claiming women's rights are protected in Islam, besmirching Israel and its "rightwing Christian" supporters, placing loyalty to Islam above loyalty to the U.S., and teaching jihadist literature in her courses.
Posted by Wild Thing at January 15, 2009 05:48 AM
---
Comments
He's going to be worn out before he even gets sworn in (just let him eat his waffles, peasants!) trying to appease all religious views.
The only reason this has become an issue is because Mr. Wishy Washy can't stick to his own beliefs and pick one, just one. Maybe that's because his own beliefs are just a political front.
What else would explain the fact he could sit in a church for 20 years and not know what was going on?
Ugh.
Posted by: Eden at January 15, 2009 07:23 AM
---
Hey! Look on the bright side: perhaps the 3 rabbis will drag this muslim nazi out back behind the scenes and give her a good whuppin'. For once the Jews will outnumber the muzzies..gotta be a good thing. The Catholic Bishop can watch their 6 and make sure no leftist media get a video...lol.
Posted by: PeteSuj at January 15, 2009 10:28 AM
---
All aesthetics, no substance. A multi ring circus.
Posted by: TomR at January 15, 2009 11:40 AM
---
Remember the liberator underdog who conquered Cuba and led it to prosperity???? He's an Atheist (former Roman Catholic),100% Communist.
It doesn't matter what this imposter portrays himself as, he's a muhammedan by birth and an atheist by trade. All this is window dressing to keep the sycophants mesmerised. PEBHO is not unlike the people's leader Hồ Chí Minh who posed as a nationalist but secretly was a practicing Communist.
Posted by: Jack at January 15, 2009 01:24 PM
---
Posted by: Les at January 15, 2009 05:06 PM
---