« No Thank You Not Interested ~ No Questions About Documents Allowed | Main | Are Men and Women Really That Different ~ LOL »
January 09, 2009
Obama Camp "prepared to talk to Hamas"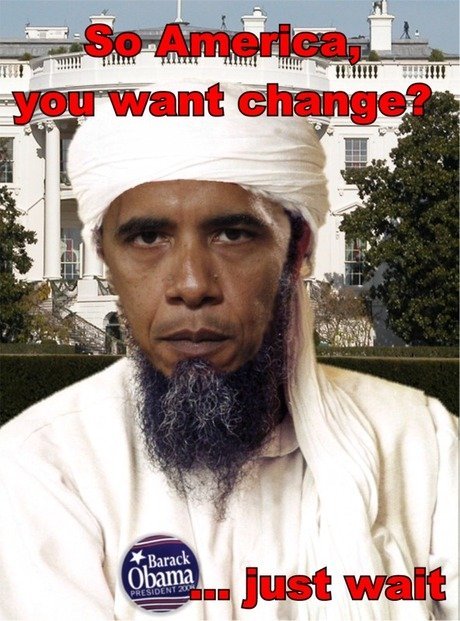 US president-elect Barack Obama is widely expected to adopt a more even-handed approach to the Middle East conflict once he assumes office. Photograph: Tannen Maury/EPA
Obama camp 'prepared to talk to Hamas

'Incoming administration will abandon Bush's isolation of Islamist group to initiate low-level diplomacy, say transition sources.
The incoming Obama administration is prepared to abandon George Bush's ­doctrine of isolating Hamas by establishing a channel to the Islamist organisation, sources close to the transition team say.
The move to open contacts with Hamas, which could be initiated through the US intelligence services, would represent a definitive break with the Bush ­presidency's ostracising of the group. The state department has designated Hamas a terrorist organisation, and in 2006 ­Congress passed a law banning US financial aid to the group.

And look at this.........................
Why Is President-Elect Obama Refusing Israeli Briefings On Gaza?
Zionist Organization of America

The Zionist Organization of America (ZOA) has expressed concern over reports that President-elect Barack Obama and his senior aides have refused all briefings on the current situation in Gaza from the Israeli government and its officials. In this way, he has been depriving himself of information that will be central to his deliberations on the Middle East, a subject on which he has promised to "hit the ground running" when he assumes office as President on January 20.
According to a report in the Wall Street Journal, "Mr. Obama and his senior aides have declined briefings from the Israeli government on the current crisis, said two people familiar with the Israeli outreach. Some foreign diplomats said Mr. Obama's apparent reluctance to speak out on the Middle East is feeding uncertainty over how the international community should move forward on Gaza in the months ahead.
A spokesman for Mr. Obama's transition team said the president-elect has ruled out virtually all contact with foreign governments ahead of the inauguration so as not to give conflicting signals on U.S. policy." (Jay Solomon, 'U.S. Transition Slows Negotiations Over Gaza,' Wall Street Journal, January 5, 2009).

ZOA National President Morton A. Klein said.....
"The ZOA is concerned about President-elect Obama's refusal to accept briefings from Israeli officials during the current Gaza operations. This is highly unusual – accepting briefings implies no particular policy on behalf of the President-elect, who has taken the unusual step of making no comment on the Middle East on the grounds that George W. Bush is still the President. As we have already noted, this is an anomaly and an approach that has not been taken by President-elect Obama on any other area of policy. He has spoken out on Mumbai massacres, urged President George W. Bush to give loans to automobile companies and made statements on economic policy and the stimulus package.
Even without endorsing any specific Israeli action, President-elect Obama should have no difficulty condemning a genocidally -minded terror organization like Hamas, which calls in its Charter not only for terrorism and the destruction of Israel but also for the world-wide murder of Jews. More than that, it supports America's Islamist enemies and regularly condemns America and says that America will eventually be destroyed. Hamas is listed on the State Department terror list, so there cannot be any remotely reasonable dissent from the proposition that Hamas is a terrorist organization.

"But even more troubling than his silence is President-elect Obama's refusal to accept briefings from Israeli officials. This merely deprives the President-elect of vital information that will be needed to inform his policy when he enters the White House. To deprive himself thus is even more extraordinary when one considers the fact that President-elect Obama has previously promised to 'hit the ground running' on dealing with Middle Eastern problems from 'day one.' How will that be possible if he forswears learning all that there is to know before he actually assumes office?
.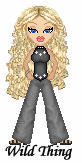 Wild Thing's comment.......

Well forget the Bush Doctrine it will now be the Messiah Doctrine. This putz is going to get us killed. In fact, Obama's entire administration will be dangerous to America.\\
Posted by Wild Thing at January 9, 2009 02:45 AM
---
Comments
Barack Obama has surrounded himself with a foreign policy team and administration that believes, as he does, in the moral equivalency between terrorists and democratic societies. This was evident in his Iraq/U.S. position, campaign rhetoric and administration appointments treating terrorism as a police action and not a global threat, and the Hamas/Israel war. Barack Obama also supports the Saudi Arabian 'peace' plan which is, in fact, a total capitulation of Israel to the terrorist demands and thus committing national suicide. A key comment regards Hamas in the Guardian article is:
"But one Middle East expert close to the transition team said: "It is highly unlikely that they will be public about it." "
So, Barack Hussein Obama's team will meet and negotiate in secret with terrorists and stab our democratic allies in the back. First Iraq, now Israel, who next? Oh! The United States of course. The BOGUS-POTUS and first half African-American in the White House is committed to selling out his own country. Sounds like a traitor to me.
Posted by: Les at January 9, 2009 11:49 AM
---
Les, it doesn't just sound like he's a traitor but that he is one. If it can be proven, he should be tried, convicted and put before a military firing squad.
Posted by: cuchieddie at January 9, 2009 06:27 PM
---
Les, yes good break down. I agree Obama is a traitor. These 4 years are going to be the hardest in my life regarding America. I sure hope and pray there are people out there in the world that know half of Amercia did not want this trach creep for President.
Posted by: Wild Thing at January 9, 2009 06:50 PM
---
cuchieddie, DITTO all of that!!!!!
Posted by: Wild Thing at January 9, 2009 06:51 PM
---