« Good News! Boreing,Non Voting Caroline Kennedy Says No To Sen. Bid | Main | Thank You President Bush Website »
January 22, 2009
Murtha Says He'd Take Guantanamo Prisoners in His District

..."On Sept. 11, 2001, Murtha represented Shanksville, Pa., where one of the four hijacked planes crashed."....
Murtha Says He'd Take Guantanamo Prisoners in His District
Rep. Jack Murtha volunteers to house prisoners from Guantanamo Bay in his Pennsylvania district, as President Obama prepares to order the shut-down of the facility.
Rep. Jack Murtha, D-Pa., says he'd be willing to house prisoners from Guantanamo Bay in his congressional district if President Obama makes good on a plan to close the U.S. prison there.
Murtha only has a minimum security prison in his district. But he says he'd have no reservations about holding detainees there in a maximum security prison.
"Sure, I'd take 'em," said Murtha, an outspoken critic of the Iraq war. "They're no more dangerous in my district than in Guantanamo."
Murtha added that there was "no reason not to put 'em in prisons in the United States and handle them the way they would handle any other prisoners."
But that idea disturbs House Minority Leader John Boehner, R-Ohio.
"Most communities around America don't want dangerous terrorists imported into their neighborhoods," Boehner said in a statement.
"The key question is where do you put these terrorists?" Boehner asked.
Rep. Lamar Smith, R-Texas, is introducing a bill that outlaws the release of a known terrorist into the U.S. Smith, the ranking Republican on the House Judiciary Committee, said it would be appalling to close Guantanamo.
"If terrorists suddenly get the same rights as citizens, then we've turned the world upside down," Smith said. "We don't think there should be a limit to their detention as long as they are a clear and present danger."
House Armed Services Committee Chairman Ike Skelton, D-Mo., had hoped the president would close Guantanamo Bay. But he said he didn't know how best to handle the prisoners.
"They're very unsavory," Skelton said. "I don't know where you put them."
However Skelton didn't object to them staying in U.S. prisons so long as they weren't housed together.
For his part, Murtha was encouraged by Obama's proposal.
"I have said for two years that we should close down Guantanamo. Close it down. It's a sore in the United States' moral standards. What they have done there has hurt us," he said.
On Sept. 11, 2001, Murtha represented Shanksville, Pa., where one of the four hijacked planes crashed.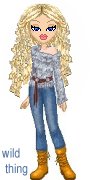 Wild Thing's comment..........

Murtha belongs in a cell at Guantanamo. He is working on a special place in hell for the many things he has said and done.
Posted by Wild Thing at January 22, 2009 03:44 AM
---
Comments
"It's a sore in the United States' moral standards
What would Murtha know about "Moral Standards"!
Posted by: RAC at January 22, 2009 06:55 AM
---
He is despicable. Does anyone believe that is what his constituents want. As far as I know there has never been an escape from Guantanamo, can that be said about the majority of US prisons? How he got re-elected is beyond me. But then again how B. Hussein got elected is also beyond me.
Bob A.
Posted by: Bob A at January 22, 2009 07:01 AM
---
Looks like ole Jack finally lost what little brain he had left to dementia. If he is so fired up about these 'poor' prisoners, put them right next door to his house. Maybe his wife can feed them three squares a day. While he's cavorting in D.C. with Hussein and the rest of those socialist bastards.
His constituents who just put his sorry ass back in Washington will really appreciate this 'perk' and I am sure Fast Eddie Rendel would be thrilled to have 300 Terrorists living nearby. Hell in Pennsylvania, they could open a season for Terrorists, a 2 bag limit per day. Makes about as much sense as this dirtbag volunteering his own district as a shelter for these whackos.
The man has lost it.
Posted by: Mark at January 22, 2009 07:26 AM
---
I have the perfect solution to all of this crap!!!
First, "O" can spend some of his infrastructure money to completely renovate Alcatrez (this would put some good Americans back to work).
Then we take all of these raghead terrorists and put them there. Next we put Murtha, Pelosi, Reid, Rankel and other stupid politicians there to guard them. Oh yeah....one more thin......we add another 1,000 big and hungry Great White sharks to the waters nearby. Finally, we take away all forms of transportation and communications to and from the island!!
Opps....forgot one thing that Mark suggested......should anyone (and I mean ANYONE) happen to escape from the island, we have our Marines at Pendleton standing by for target practice!!!!
Murtha disgraces the State where our Constituion was born!!!! Fuck him and the horse he road in on!!!
Posted by: John at January 22, 2009 08:12 AM
---
Of course Murtha wants them in his district. That means a new maximum security prison will have to be built and guess who'll oversee the money being spent and contracts being given?
Murtha described his constituents as ignorant racist white trash rednecks and they still overwhelming voted him into office. The last two election cycles two decent honorable people ran against Murtha and didn't win. If these terrorist swine go anywhere in the US, let it be in Murtha's district as they deserve them.
Posted by: BobF at January 22, 2009 10:00 AM
---
BobF - those were my thoughts exactly. Money for Murtha to skim, a few more jobs in his district and his constituents deserve whatever problems go with that situation.
Posted by: TomR at January 22, 2009 10:17 AM
---
Any constituency that buys into this deserves the consequences. Every raghead in the nation will be perched like vultures around the prison demanding their release. Take 'em to Philly or Dearborn.
Murtha is gleefully gloating about the prospects to rip off more taxpayer money for himself and his cronies.
Posted by: Jack at January 22, 2009 10:56 AM
---
One Pennsylvanian's response to John Murtha
By Michelle Malkin • January 22, 2009 11:20 AM
I'll have more to say about Murtha in my column tomorrow, but for now I'll share what one Pa. voter suggested would be a fair trade:
"We'll take the detainees if Gitmo will take Murtha."
Posted by: Les at January 22, 2009 04:36 PM
---
Murtha needs a bullet right between his freakin eyes. BAM!
Posted by: cuchieddie at January 22, 2009 04:38 PM
---
"Hey Murtha, can I be your cell mate at GITMO? Please drop the soap in the shower...please!"
- Barny Frank
Posted by: darthcrUSAderworldtour07 at January 22, 2009 07:35 PM
---
Thank you all for commenting on this. It is very upsetting to know a man gets voted for over and over again that thinks like Murtha does.
Posted by: Wild Thing at January 22, 2009 11:48 PM
---