« Thank You President George W. Bush! | Main | Calif. Tax Refunds To Be Delayed: Out Of Cash »
January 16, 2009
McCain Keeps Wife from 'Dancing With The Stars'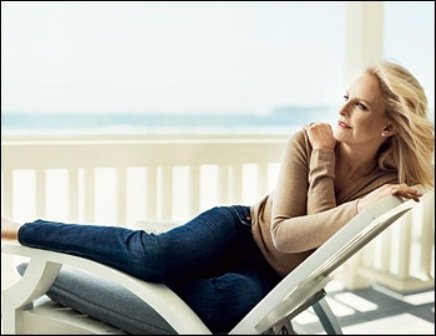 McCain Keeps Wife from 'Dancing With The Stars'
Cindy McCain wanted to compete on ABC's "Dancing With the Stars," but her famous politician husband wouldn't let her do it, according to The New York Post.
Sen. John McCain (R-Ariz.) refused to let his wife appear as a dancer on the popular reality show, even though she "wanted to do it very badly," according to an unnamed source who spoke to the Post's gossip column, Page Six. Cindy McCain had gone as far as speaking to ABC producers about going on the show, the source said.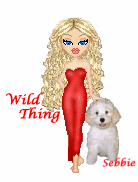 Wild Thing's comment.......
It must be hard for Cindy who is a Republican to be married to a Democrat like she is. I wish he was not telling her not to do it. She would do great I think. And think of how many totally ugly democrats are out of shape that could never even try something like this.
If John McCain was President I would understand but he is not. What John McCain should do is get out of politics. He has done too much to hurt the Republican party.
Now I can see why Cindy did not tell John ahead of time that she was learning to be a pilot. He might have said no to that too.
This show is not earth shattering of course. But it is simply a fun thing, and one that truly requires the person to be in good shape.
What are they are going to do ask Helen Thomas...... or........... Michelle HO-bama YIKES I don't think so. hahahaa
Posted by Wild Thing at January 16, 2009 03:07 PM
---
Comments
At least she isn't posing nude for National Geographic, oh yeah, that was reserved for Michelle HO-bama.
You've got John McCain pegged like I do, you are a lady so I'll not call him what I want to!!! Suffice to say he's still the Manchurian Candidate. What are ye hidin' John? Collusion??? Curious POW's and MIA's want to know.
Posted by: Jack at January 16, 2009 05:18 PM
---
I can't even look at McCain anymore. I just saw a picture of Lindsey Graham sitting with Obama and Biden and screamed RINO! at the computer screen. Kind of political tourettes if you will.
That's my reaction everytime I hear McCain on TV. He was never my first choice, not even my 3rd or 4th choice, but it was what it was. Even without Palin, he was a far better choice than this fraud. I don't have to support his closet liberalism anymore, though.
Why oh why would it matter if she was on that show? Tarnish his career? lol...he needs no help with that...tell us again how you believe in Global Warming hype, John.
You said it all "must be hard being a Rep married with a Dem..." lol.
Posted by: Eden at January 16, 2009 06:11 PM
---
I would tune in for this. Not sure I trust the Post though....
Posted by: Duane at January 16, 2009 07:10 PM
---
Assuming this story is true, I am sure that John McLame was afraid that Cindy would gain such popularity on the show that it would make what is so little left of his own popularity an even smaller blip in history. John McCain hopes to 'rehabilitate' himself by being Obama's point man to get major liberal legislation passed like the Shamnesty bill and can't handle the reality of Cindy stealing his media spotlight.
Appearing as a star on DWTS is a coveted position and John will pay a heavy price if he, in fact, said no to the woman who supported him 110% of the way. Dumb ass move.
Posted by: Les at January 16, 2009 07:55 PM
---
The convention is a good point. When McCain introduced Sarah, she gave her speech it was great even McCains was pretty good.
Then the last night, Lindsey Gramnesty showed up. What a downer that was to a so far great convention.,After Lindsey, the whole event was lost.
That was the extent of the campaign. Sarah would pump everybody up, then McCain would come in and throw cold water on the crowd.
I guess the word, stodgy, comes to mind when I think of McCain. Too bad, I bet Cindy's a great dancer.
Posted by: Mark at January 16, 2009 09:09 PM
---
I noticed during the campaign that John McCain would go through doors or up steps first instead of being a gentleman and assisting Cindy. There were other times when he was in the spotlight and he would ignore Cindy behind him rather than having her join him. It was little things like that I noticed frequently.
I thought she was the perfect lady and John was a bit of a slob. Her support and her speeches were outstanding. Like most politicians John McCain has a massive ego problem.
She should not have to get his OK to do that show. She has proven to be adept at many things and might do quite well.
And damn right he ought to retire.
Posted by: TomR at January 16, 2009 10:27 PM
---
Cindy needs to remind John who has the bigger checkbook in the family.
Posted by: Rick at January 17, 2009 12:25 AM
---
Cindy is pure class! She would have been great on Dancing with the Stars and I think I would have had to watch it with her on the show. But I think for security reasons, they had to nix it. John was not my first choice and most of you know, my first choices were Cousin Freddy and Duncan Hunter. What a team they would have made. Huckabee was my third choice. I wish one of them would have been the nominee. I think it would have been closer.
I remember not liking Cindy when she had her drug problems. But once I saw what a classy woman she was and how she basically raised all those kids alone while John was off in Washington, she has my respect. I think John prefered it that way--she was young and could babysit! But they've grown so accustomed to each other, that they will stay together.
He should have held her hand more, but some marriages are like that. No outward displays of affection in public. It doesnt't mean they love each other any less, they just prefer to keep love private.
Posted by: Lynn at January 17, 2009 08:24 AM
---
REAR Admiral Mac could teach her the RINO Two Step and RINO Waltz? - Socialist Polka 2009
Posted by: darthcrUSAderworldtour07 at January 17, 2009 04:34 PM
---
PS: Pure class in a glass that's worth over $105 million dollar BUDS ... GO CARDINALS!
Posted by: darthcrUSAderworldtour07 at January 17, 2009 09:38 PM
---